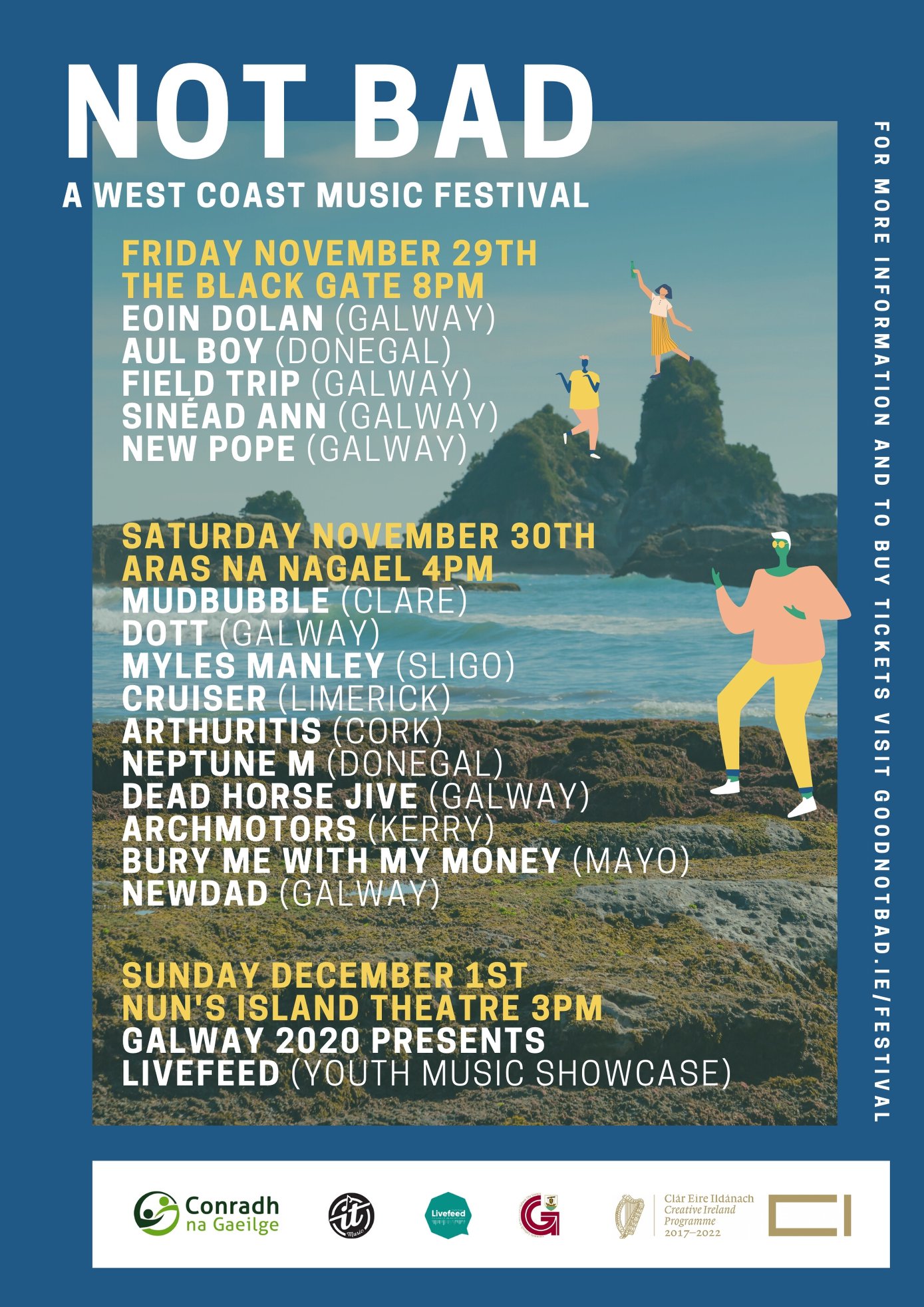 Good Not Bad is new indie music happening across three venues in Galway across Friday to Sunday in Galway this weekend. Good Not Bad's stated aim is "to connect artists and music lovers on the west coast," and is being put on by David Boland, who is also the artist New Pope and is involved in Citóg Records.
If the inaugural event goes well, the plan is for it to be an annual thing to include DIY music workshops, industry panel talks, label showcases and European connections. The lineup for the weekend is below and tickets can be bought here.
The Black Gate
The opening night of Not Bad 2019 will take place in The Black Gate on Friday November 29th with performances from Eoin Dolan, Aul Boy, Field Trip, Sinead Ann and New Pope.
There are only 40 tickets available for this event.
Aras na nGael
On Saturday November 30th Not Bad takes over Aras na nGael for a day and night of indie music featuring MudBubble, Dott, Myles Manley, Cruiser, Arthuritis, Neptune M, Dead Horse Jive, Archmotors, Bury Me With My Money and NewDad.
Nun's Island Theatre
On Sunday December 1st at 3pm Livefeed, a Galway 2020 European Capital of Culture Project, will host an all-ages event in Nun's Island Theatre showcasing youth music from Galway City and county. Alcohol-free event. Free Admission
More on the festival in this interview.