It's December so that means only one thing. Time for plenty of best of lists! We start the list season with the first part of Top 20 albums of 2006 list (numbers 20 – 16). Enjoy!
20. Fujiya & Miyagi – Transparent Things

Clocking in at 36 minutes, this album from Brighton based trio compiles new versions of 3 limited edition EPs from the last few years along with three previously unreleased songs onto one disc. A Krautrock influenced mix of bass and synth driven grooves with whispered vocals and a warm, inviting production. Essentially a fine collection of solid electro pop tunes with live instruments, they have that DFA sound everyone's digging at the moment. You can check them out at Maximum Joy's Christmas Party in Kennedys alongside Andy Votel on December 15th.
MP3s:
Previous Posts on Fujiya and Miyagi: #1
19. Cansei De Ser Sexy – CSS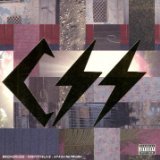 The recent CSS show in Dublin was one of best gigs I've been at in the last few years. The reason for that is that Sao Paulo's CSS are a great party band that specialise in electro indie rock that's great to dance to. This collection of tunes channels this onstage energy and fun into an album and is delightfully refreshing with stupid song titles ("Art Bitch" , "Music is my hot hot sex"), silly lyrics ("Do you like the bitch, bitch?") and bright, simple instrumentation. AND, we have CSS to thank for the the super-mega summer anthem "Let's make love and listen to Death from Above".
MP3s:
Fuckoff Is Not the Only Thing You Have to Show
Previous Posts on CSS: #1 / #2
18. Grizzly Bear – Yellow House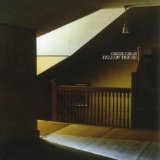 Grizzly Bear are the bastard children of Animal Collective who have learned from their parents' drug-fueled mistakes and have gone straight-laced focussing on the entrancing melodies and atmospheric arrangements of their aforemented parents. The album seems to occupy a place, like you can imagine it being recorded in a dimly-lit house (hence the title) in a forest on a clear night, the band full of wonder and creativity. It's a beautiful reverb-heavy record that grows in stature on repeated listens.
MP3s:
Previous Posts on Grizzly Bear: #1
17. Tunng – Comments of the Inner Chorus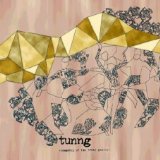 Treading a path previously travelled by their American counterparts The Books, Tunng employ the use of folk guitar, electronics, and spoken word samples to dramatic effect on their second album. Many of Tunng's lyrics refer to fantastical happenings involving birds, woodcats, girls turning into hares and other eerie events. "Jenny Again" is a particular favourite, with the dark subject matter of murder underscored by sweet guitar, gentle taps and crackling electronics. "Throw the knife into the stream / Run away across the fields / Leave me lying where I fell / Rivers running out of me".
MP3s:
Previous Posts on Tunng: #1
16. Nathan Fake – Drowning in a Sea of Love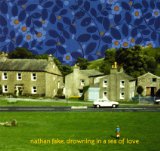 Ambient electronica artists are two a penny these days facilitated by easy to acquire software and a copy of Music has the right to Children for inspiration. Nathan Fake (real name!) has produced a masterful exercise in beautiful instrumental electronica, driven by simple melodies and synthesizers, which at times is immensely breathtaking. Perfect music for the late night hours or hungover Sunday mornings.
MP3s:
Previous Posts on Nathan Fake: #1
Part 2 (15-11) will be up tomorrow with the top 10 early next week.