Slane Irish Whiskey is a trailblazing Irish Spirit that has music in its heritage. Like Nialler9, Slane Irish Whiskey is all about new adventures and making a bold choice. Next time you're looking for a spirit that comes recommended from someone who knows their music, try Slane Irish Whiskey.
Please enjoy Slane Irish Whiskey responsibly/visit drinkaware.ie.
© 2022 Slane Irish Whiskey

---
15. Nomo – New Tones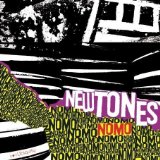 The funkiest album on the list, Michigan-based Nomo take their cue from the Congolese band, Konono N°1, respectively appropriating their percussive tribal sound to the Northern Hemisphere. Extending that ethos with breakneck brass, organ and guitar to produce a post-Afrobeat sound – the songs on instrumental New Tones are refreshlingly effervescent. Definitely a live act I'd like to see hit these shores sometime in 2007.
MP3s:
Previous Posts on Nomo: #1

14. Squarepusher – Hello Everything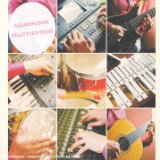 If you weren't a Squarepusher fan before, Hello Everything probably won't convert you. That said, it is an amalgamation of all the best ideas of previous albums, yet still manages to sound fresh in Jenkinson's own inimitable way. The 808 squelches, the jazz bass solos, the drum 'n' bass noise and the ambient oddities are all present.The end result is yet another quality album from the man who is considered one of the greatest bass players/electronic producers alive by many of his peers.
MP3s:
Previous Posts on Squarepusher: #1, #2, #3
13. Beirut – Gulag Orkestar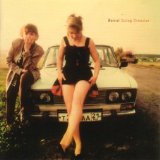 2006 was the year that the Balkan sound got plenty of coverage but ironically it was a 20 year old American named Zack Condon who benefited most. The attention largely coming from fervent music bloggers propelled Zack into the limelight early this year as word spread that Condon had made an album influenced by such Eastern European music luminaries as Taraf De Haïdouks and Kocani Orekestar. Gulag Orkestar is the end result of this inspiration with Condon playing all the instruments on the album. Listen to the achingly beautiful "Postcards from Italy" for evidence of his enormous talent. Live, Condon is joined by a troupe armed with cellos, accordians, guitars, mandolins, ukuleles, drums, violin, organ, saxophone, glockenspiel and trumpets. A unique show you shouldn't miss.
MP3s:
Previous Posts on Beirut: #1
12. Subtle – For Hero for Fool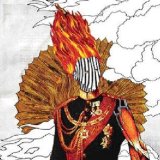 That I haven't mentioned this album on the blog since its release can be largely attributed to rapper Doseone's dense poetical flow that forms the basis of the songs on For Hero For Fool. Doseone himself was obviously aware of this as he posted the entire lyrics on his MySpace as far back as February (the record came out in October). In the same blog post, he says the album "follows the B-movie dreams and midday terrors of a working-class poet, born of raw raps and the somewhat vacuum times of the last quarter century… as he is bent to the tune of the working world and his several selves slung there inside it…". I'm still consuming this record so I'm not going to argue with him. What I do know is that while the lyrics are obtuse and abstract they are always engaging and inventive.
Musically, it's an eclectic mix of hip hop beats, electronics, wind instruments, cellos and indie guitar. For Hero For Fool is a visionary and surreal album, that seems to have been made with a make or break ethos (They almost broke up after the van accident that left keyboardist Dax Pierson paralyzed). You'd be hard pushed to find an album as filmic and cerebral this year.
MP3s:
11. Ghostface Killah – Fishscale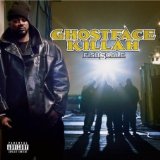 With the release of Fishscale in March, Ghostface re-affirmed his status as rap's supreme wordsmith with stories meditating on the life and times of street hustlers, drug-pushers and coke-fiends as well as taking in subjects such as childhood, love and …. more drugs. Always vivid and entertaining, Ghostface is an older, wiser, more amiable self throughout the record. With production from J Dilla and MF Doom amongst others, the songs skillfully employ old soul samples to potent effect. Despite having 24 tracks (7 of which are skits) this consistent quality in both areas elevates it above 99% of other hip hop albums this year.
MP3s:
Previous Posts on Nathan Fake: #1
Numbers 10 -1 will be up by Monday. See 20-16