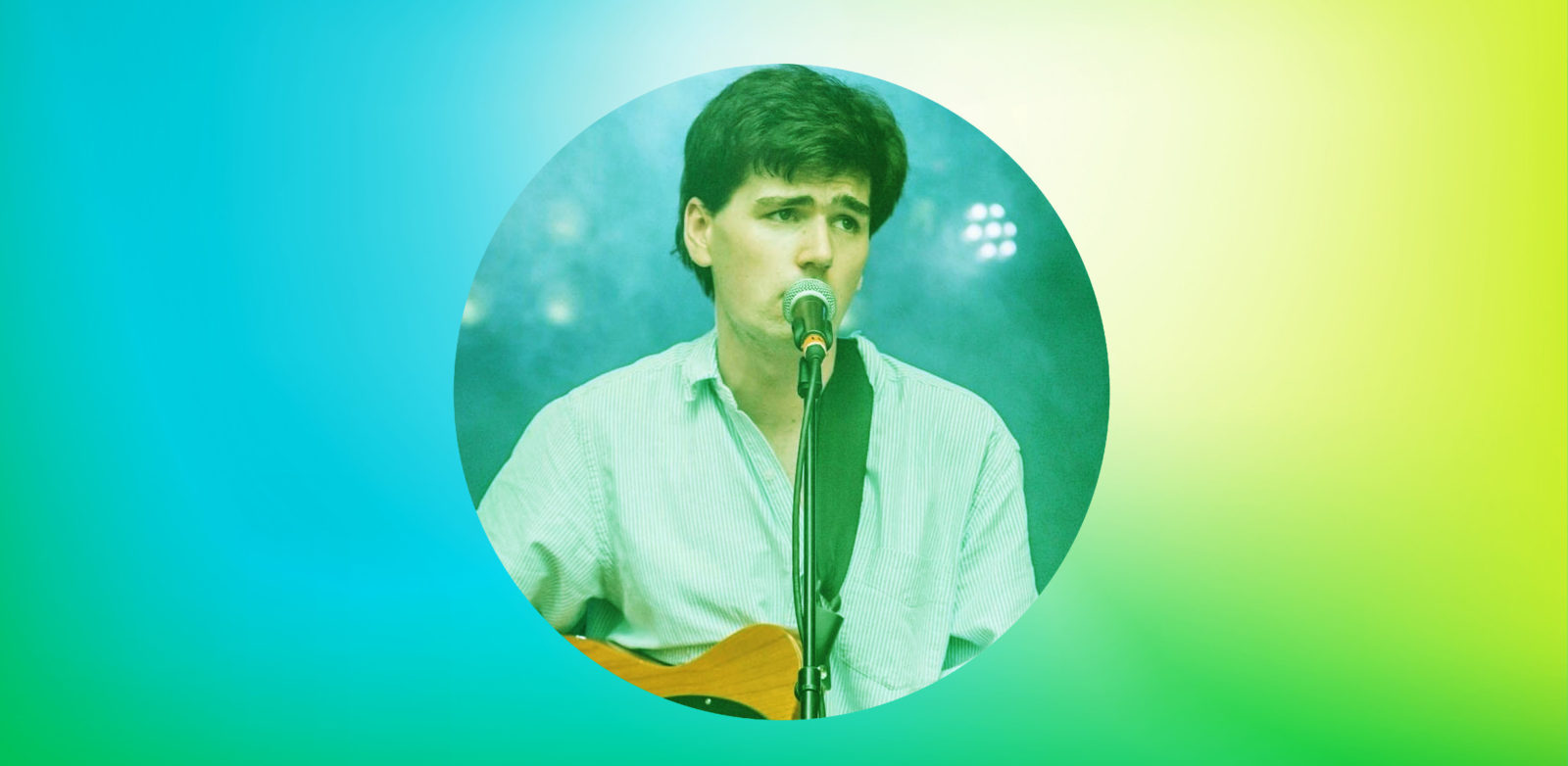 A lot of Irish music comes Nialler9's way and there's little time to feature everything we think is worthy of a thumbs up or more ears. Every week, we collate the songs that pass our writers that deserve to be heard by you. For more extensive Irish coverage, follow our Spotify playlist or hit up the Irish section.
1.
Girl Band
Salmon Of Knowledge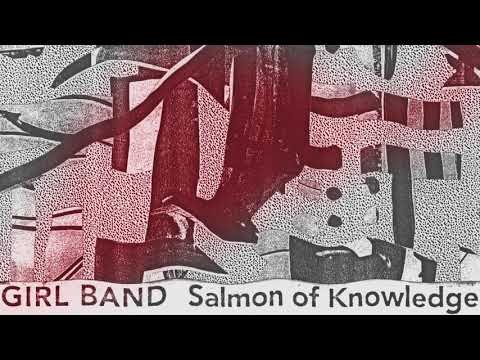 The third single released from Girl Band's forthcoming The Talkies, 'Salmon Of Knowledge' is a long-form exploration of experimental textures and serrated guitar tones. Daragh's lyrics, with it's repeated references to fish and skin, directly contradict the very inorganic, metallic sound palettes throughout the arrangement.
While 'Shoulderblades' and 'Going Norway' offer the band in a heightened state of agitation, 'Salmon Of Knowledge' offers listeners a glimpse into the sounds the band will be exploring throughout their new LP during its more subdued moment.
– Luke Sharkey
2.
Gavin DaVinci
SHIMMY ft. Strange Boy
PX Music MC Gavin DaVinci released his Super Scumbag Mode album on Friday. The self-produced project boasts a wealth of compelling underground hip-hop. DaVinci displays a flare for the self-aware, penning from a perspective that oozes understanding and maturity.
The LP was mixed in part by fellow PX man Mankyy. 'Shimmy' is our highlight of choice, featuring guest bars from Limerick MC Strange Boy. It's all going on right now in Limerick.
– Luke Sharkey
3.
Laurie Shaw
Knight Of The Realm
Knight Of The Realm' is the first song off Laurie Shaw's latest Ep. The Scouser sing songwriter operates from Cork city. As you can imagine, Liverpool and Cork influences result in a uniquely textured voice. However, Laurie Shaw's twang makes is the perfect tone for the issues he sings about.
'Knight of The Realm' is a dig on British nostalgia. His harsh tone sings about how people are living 'on the burial grounds of some ancient giants'. He warns us how immigrants are coming for 'our shit jobs'. This tongue in cheek song is frankly exactly what we need right now.
– Donal Corrigan
4.
Marcus Woods X Rebel Phoenix
Wide Awake
Marcus Woods is the 19 year old producer operating with Burner Records. He's joined forces with Rebel Phoenix, who has become a prominent name in the Irish hip-hop scene because of his thought provoking lyricism and cerebral flows.
Global Warming is the collaboration projects between these two minds. Both artists bring a lot to the table for this project. Rebel Phoenix's lyrics don't shy away from challenging issues in their third song on the EP, 'Wide Awake'. This is matched by Marcus Wood's heavy-hitting basslines and sharp rhythms, giving excellent texture to the song.
– Donal Corrigan
5.
Kitt Philippa
Fahernheit
There's a palpable jazz and blues influence to NI artist Kitt Philippa's new single 'Fahrenheit'. In a sense, this new single is a step away from the stripped-down, emotionally intense folk/singer-songwriter vibe we've come to expect from them. 'Fahrenheit' goes hard. Driven by a brittle Rhodes lead and Philippa's larger than life vocal delivery.
– Luke Sharkey
6.
Rog Poets
Checkmate
The Rog Poets return and they're back stronger than ever. Checkmate sees the Dublin hip-hop group slice through the age vanity that we live in. They call out 'artists' who focus on their image on Instagram and their scene rather than spending time in the studio.
In typical fashion, each artist takes reins of the song verse by verse. This song is not different and it makes for excellent listening. It brings a new energy to the song after each turn it takes. Keep your eyes on these lads.
– Donal Corrigan
7.
The Wha
Innocents
How about some sharp alternative rock for your tainted soul? 'Innocents' is the new single from emerging Kilkenny band The Wha. Politically charged, socially observant lyricism ah-la The Housemartins drives an otherwise razor-sharp alternative instrumental with plenty of swing in its step.
– Luke Sharkey
8.
Dashoda
38 Long
This is the second song from Gavin MacDermott aka Dashoda. He draws inspiration from the likes of Le Boom, Kate Bush and Depeche Mode. Although he's new to the scene, Dashoda exhibits the perfect balance between indie-rock and electronic beats.
'38 Long' feels like a very mature and complete song considering it's his second release. The production quality and layering on this track makes Dashoda one to watch for us.
– Donal Corrigan
9.
Caoimhín Ó Raghallaigh & Thomas Bartlett
Zona Rosa
This pair have been well acquainted for some time now. Both musicians have collaborated on three Gloaming projects. Caoimhín Ó Raghallaigh & Thomas Bartlett is the newest project that the pair have released. It carries over many inspirations from previous Gloaming work, while still being able to make it their unique sound.
'Zona Rosa' was the stand out track for me on this album. The nine-minute song transcends time and becomes more of an experience. There is a raw sound to Caoimhín's fiddle that makes for an intimate listening experience. Bartlett's keys, on the other hand, brings a refreshing new energy to the duo.
– Donal Corrigan
10.
Caleb & Walshy
Keep It Moving ft. Monroe Joe
'Keep It Moving' is the latest release from Dublin/London duo Caleb & Walshy. If you want to know what good alternative-hip hop should sound like, listen to this. Some sweet piano, lo-fi beats and soft samples are the makings of blissful listening.
Pay particular attention to the samples when listening to this track. They bounce in and out from being used melodically and rhythmically. All the way they don't distract from the sick flows of Caleb & Walshy featuring MonroeJoe. Once again these boys prove to be killing the game.
– Donal Corrigan
11.
Why-Axis
Fade Out
The first glimpse into Dublin hip-hop artist Why-Axis forthcoming EP comes in the form of 'Fade Out'. The track offers a more pop-orientated version of hip-hop than much of the Dubliner's material has previously boasted. Warm autotune hooks and lush synth harmonies are the order of the day here.
– Luke Sharkey
12.
EHCO
Visions
Irish electronic duo EHCO are fresh from the release of their EP Opia. 'Visions', taken from that project, is an excellant distillation of the band's sound. Warbled synth basses play host to vocalist Jessy Lord's serene vocal delivery. Layered, progressive and nuanced electronica.
– Luke Sharkey
13.
AikJ
One Last Time
Dublin R&B artist AikJ comes through with sleek new single 'One Last Time'. This is bass heavy, driven pop centred music. High praise is due for the very polished and full production featured on the cut.
– Luke Sharkey
14.
The Academic
Aftertaste
Indie four-piece The Academic return with another polished outing blurring the lines between rock and pop. 'Aftertaste' is an anthemic number built for huge singalongs and packed out stadium bounces to its catchy choruses, gang chants and clean-cut infectious melodies. If The Academic have anything pinned down, it's how to make a contagious song with heaps of crossover potential and 'Aftertaste' is a perfect candidate for major mainstream success.
– Kelly Doherty