With so many releases flying at you, here are recommended vetted listens from Nialler9 for you this week, as collated in the Nialler9 New Albums Spotify playlist, updated weekly.
---
---
Album number four from the Perth electronic trio asks some urgent questions about the world we're tending to. Electronic arrangements are often used as escapist fantasy soundtracks, and PVT have explored that vein in the past. While New Spirit pulses with transportive rhythms rooted in the 80s synth sound, the sentiment is of the personal looking outward, of a changing country of Australia, like other places in the globe, increasing in intolerance. It's a dystopian view, one that includes digital evolution, a public homicide (Murder Mall) and environmentalism. Highlights: 'Another Life'; Morning Mist, 'Rock Mountain Bend', 'Kangaroo'.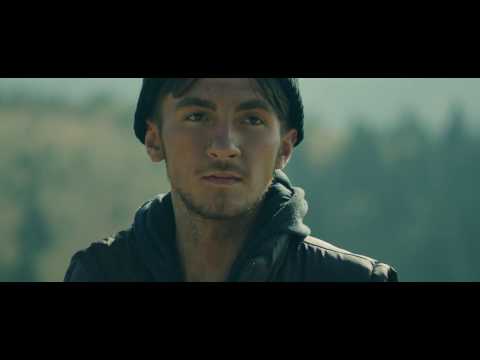 ---
Clock Opera returned with album number two last week, four years after their debut album failed to reach the audiences it deserved. Venn arrives on League of Imaginary Nations / !K7 with more baggage than before (it was inspired by a miscarriage) so the default reach isn't always the anthemic, but there's an impressive weight to this introspective textured electronic pop especially in its first third. Whether it'll capture an audience in today's noisy market feels like a slimmer chance than ever, which is a shame. Highlights include 'Whippoorwill', 'Changeling' and 'In Memory'.
---
The jazz-funk falsetto-flouting bassist's new album has a hangover. "I feel weird… I think I left my wallet at the club," he sings on 'Captain Stupido'. We begin with fever dream regret, delve into The Fear assisted by technology and desires to be a cat. Yacht rock stars Michael McDonald and Kenny Loggins reduce the panic with smooth 80s vocals. A whimsical song about how great Tokyo is, and a song about being in the friend zone also lighten matters. Despite guest names like Kendrick Lamar, Wiz Khalifa and Pharrell, Drunk is thoroughly a punk-drunk jazz odyssey tinged with heartbreak. Highlights: 'Bus In These Streets', 'Walk On By', 'Friend Zone'.
---
4.
Stormzy – Gang Signs & Prayers
Arguably UK Grime's biggest star. 23 year-old South London MC is poised to surpass the hard-graft of relative old-timer Skepta with his debut album. Leading with the big hit single 'Big For Your Boots', the surprise about Gang Signs & Prayers is that it's not as tough as it appears with soft sung ballads replacing Stormzy's trademark yelp on tracks like like 'Blinded By Your Grace', the NAO-featuring mid-tempo synth boom bap of 'Velvet' and Kehlani and Lily Allen-featuring piano ballad 'Cigarettes & Cush'. It doesn't always work in earnest like on the laboured metaphors on that track and '21 Gun Salute' and the best songs are when Stormzy is rhyming to a stabbing sinogrime beat as on 'Cold', 'Big For Your Boots' or 'Return Of The Rucksack'.
Favourite tracks: 'Cold', 'Big For Your Boots', 'Shut Up'.
---
5.
Dear Reader – Day Fever
South African musician Cherilyn MacNeil's first album in four years, Day Fever, shares the spirit of Sufjan's Illinoise phase – pastoral orchestral folk with a choral harmony thread and a female voice at its centre. It's pleasingly retro in tone, like discovering an unknown 70s album smudged with modern techniques.
Favourite tracks: 'Oh!, The Sky!', 'Mean Well'.
---