A lot of Irish music comes Nialler9's way and there's little time to feature everything we think is worthy of a thumbs up or more ears. Every week, we collate the songs that pass our writers that deserve to be heard by you. For more extensive Irish coverage, follow our Spotify playlist or hit up the Irish section.
1.
AE Mak
We Have It Right Here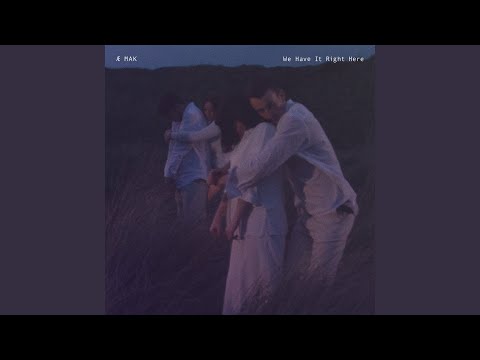 'We Have It Right Here' marks another strong collaboration between AE Mak and Lullahush, continuing their recent vein of fine form. 'We Have It Right Here' is a more nuanced track than 'To Sad To Sing' or 'Love Flush'. The instrumentation is pruned down to the bare necessities, the vocal delivery focused and precise. The track is a warm pop number, gradually building via some crushy 8-bit synths into a defiant a moment of antagonism only to then recede into a final calm.
2.
Anna Mularkey
Sometimes
Strange Brew's Anna Mularkey comes through with some dark electro on 'Sometimes'. The track has a neon shine, swung on a rounded synth bass line. The track also makes excellent use of analogue synth tones, like the lead tone that kicks in around the two and a half minute mark. Atmosphere and intent abound on this one.
3.
Inni-K
Póirste Béil
Go listen to Inni-K's The Hare & The Line. It's a superb blend of rootsy folk, trad and jazz sounds tied together by the artist's immaculate vocals. 'Póirste Béil' is my definite highlight. It's the most creative approach to traditional Irish music I've heard in a long time. The track is sung as Gaeilge, beginning in free rhythm as many solo vocalist Irish trad songs are. The backgrounds are filled with abstract jazz drones and metallic brush strokes. Then, Inni-K kicks into a strong rhythm and the entire band joins too. Jazz and trad elements might not sound overly appetising, but Inni-K shows real creativity and passion by making 'Póirste Béil' the fantastic track it is.
4.
Ye Vagabonds
The Foggy Dew
Carlow folk duo Ye Vagabonds are expecting a new album, an exciting prospect. To whet our tongues, the group have released a new single 'The Foggy Dew'. This isn't a cover of the classic trad number. Instead, the group assess what the enigmatic Foggy Dew might actually refer to in the original track. It's a bittersweet love track, song looking back through a teary eye. The group have retained their trad orientated instrumentation, with drone sounds and mandolin-esque rhythmic leap.
5.
Participant
Medicine
Dubliner Stephen Tiernan aka Particpant comes through with the quiet folk of 'Medicine'. It's a subdued track, one that tip toes through it's opening verses with hushed vocals and gentle acoustic guitar. The eventual embellishemnt from the violins helps really fill out the track, giving it depth and character.
6.
Soulé
Coming Back Around
Diffusion Lab artist Soulé finally released her new EP Love Cycle. As the title suggests, the work is filled with stories of falling in and out of love. The entire EP retains an ultra high production quality, arrangements are perfect for the pop/R&B sound the artist is shooting for. 'Coming Back Again' is our highlight from the release,
7.
Bobby Basil
Knocking On Door
https://www.youtube.com/watch?v=W776pNHyBPY&feature=youtu.be&app=desktop
Dublin MC Bobby Basil comes through with a new mix of his Isaac Nelson album opener 'Knocking On My Door' alongside a striking video to boot. This new mix is more refined and focused than the original. I'm not sure if it's the mixing or a new take, but Basil's vocals work stronger in tandem with the arrangement. Basil continues to show himself as an artist with a keen visual eye with the video for this one, full of atmosphere and clever frame composition.
8.
Uppbeat
Paper
Taken from the Aquarius mixtape, 'Paper' comes from West of Ireland MC Uppbeat. It's trap via pop sensibilities. All the hallmarks are here, 808 bass lines, triplet patterns and a drive to grab "the paper".