Upcoming Nialler9 DJ gigs:
Friday June 15 – Hang Dai Chinese, Dublin (Free)
Friday June 22 – Lumo Club @ Absolut Stage, Body & Soul (2AM)
Saturday June 30 – Lumo Club #33 with Wyvern Lingo DJ set @ Tengu
Saturday July 21 @ Lumo Club @ Tengu
Saturday July 28 – Le Boom and Lumo Club @ GIAF Caribou Afterparty @ Roisin Dubh, Galway
Friday Aug 4th All Together Now, Waterford.
Listen to the Nialler9 DJ Chart on Spotify.
---
1.
Waffles
007 – Side A
The Soulwax brothers return for yet another must-own in their Waffles edit series. Side A is apparently an edit of 'Tokimeki' Japanese artist Akiko Yano and has an immediate effect with its swirling synthline and bassline that ascends with its 'why don't you come and get it?" chorus.
2.
Pushing Movies
Thinking About You (Lauer remix)
Pushing Movies is Jeffrey Sire and Dimitri SoEmotional and their collab dives into some of my favourite sounds – "Italo disco, synth pop and all things slick and 80s."
My favourite take on this track is on the B-side by Lauer (Fort Romeau also offers up a take), which amplifies the energy and '80s verve with an immediacy that drives the dancefloor even harder.
---
3.
Q
The Voice of Q
Summer means Italo for my record bag (or USBs more often) and this classic just got a remastered 12″ reissue.
4.
Azoto
Anytime or Place
Another reissue, this time the 1979 Mediterranean disco band's album Disco Fizz. 'San Salvador' which also features on the album is another banger. This track was recently edited by Mix & Fairbanks as the excellent 'Notions'.
5.
Mind Enterprises
S.H.A.K.E.
A modern dance pop deeply indebted to Italo by an Italian artist based in the UK.
6.
Krystal Klear
Shockzoid
'Neutron Dance' is obviously one of the songs of the summer but the rest of The Division EP is no slouch either.
7.
DJ Koze
Pick Up
Melancholic uplifting music from the German master. The 10-minute version where possible.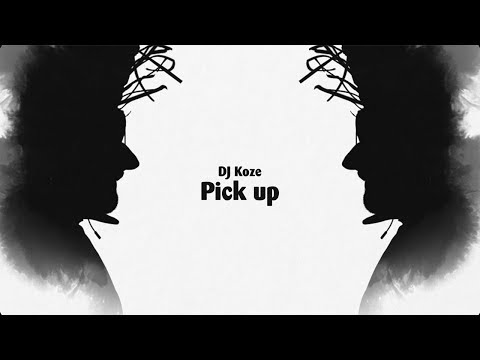 8.
Pumphouse Gang
Welcome to my Life
A highlight from Quare Grooves, the recent All City compilation of rare groove, punk-funk, and electro and one we've been closing Lumo Club with recently.
https://www.youtube.com/watch?v=bvIveUxWrxs
9.
Pet Shop Boys
West End Girls
A perennial curtain closer.
The Nialler9 Spotify DJ Chart.