Cian Ó Cíobháin is the man behind the long-running An Taobh Tuathail radio show on RnaG every Monday to Friday from 10pm to midnight. His Galway club night with Cyril Briscoe 110th Street just turned sweet sixteen.  The dude is also available for weddings.
As for the show, there will be two ATT Christmas specials broadcast on  Christmas Eve and Christmas day from 10pm to midnight.
In the meantime, here are his choices for his songs of 2014.
They are available as a Spotify playlist.
Photo above by Alex Sheridan.
---
1. Mica Levi – 'Love'
From her extraordinary Under The Skin soundtrack to Jonathan Glazer's film, this gauzy-dreamy, otherworldly composition is easily my tune of the year. It somehow evokes Loveless-era MBV, Angelo Badalamenti and elements of Bernard Herrmann's film music. I only recently discovered that the movie is based on a book by Michel Faber. I am currently engrossed in his most recent novel 'The Book Of Strange New Things'.
https://www.youtube.com/watch?v=lggI2bQefeU
---
2. HTRK – 'Give It Up'
Over a minimal, slow-mo, low-slung groove emerges that beautiful fragile voice. The refrain 'This time I'm gonna love you much better' is pregnant with regret and lost opportunity. Not to mention a hint of menace that's bordering on the sexual. Ballard would've approved.
---
3. LesLord – 'Dave Toole'
Last year poet Marcus Mac Conghail wrote a poem called 'Ceol Baile' (home music), where he embarks on a road trip while listening to my radio show. His observations are punctuated by my music selections and commentary. Earlier this year, he sent me a recording of himself reading the poem and asked was there anything I could do with it. I contacted two producers, one being Dubliner Les Ó Dochartaigh, who is one of our most imaginative sound-magicians. He got the go-ahead from the poet to "rip it up" whatever way he wished to. I was naturally apprehensive that I wouldn't like the end product, having gone to the trouble of asking him to work with the recording. My fears were short-lived. I would go as far as to say as it's one of his finest works. It really is an astonishing piece of sound art. I love so many things about it, including the plaintive piano that weaves its way into the track's closing moments. It's available on his latest LP Uimhir A Dó.
Footnote: Dave Toole, by the way, is how one or two non-Irish listeners who contacted the show over the years, addressed me, having misheard the words 'An Taobh Tuathail'. One listener in the UK emailed me wondering if this was the first 'meta' ATT tune. I suspect it could be.
https://www.youtube.com/watch?v=J4w7cMpQEWA
---
4. Aphex Twin – 'minipops 67' [120.2][source field mix]
My first reaction upon hearing his comeback track was one of relief that, thankfully, it didn't tarnish his flawless reputation. Then I got more into it. Finally, there came the dawning that it simply is one of the tunes of the year on account of its complexity, its simplicity and its proud, beating (mini)pop heart.
---
5. Ariel Pink – 'Not Enough Violence'
It's so hard to pick one track out of Ariel Pink's breathtaking new album, as I've only been listening to it a few weeks. The album is simply breathless with ideas. Some of the best tracks 'Lipstick', 'White Freckles', Black Ballerina' – in the spirit of ABBA – contain so many riffs that lesser artists might never think to conceive over entire careers. However, I've gone with this one. It plunders – perhaps for the first time in music history – from a treasure trove of influences, that includes Nirvana's 'In Bloom', The Cure, the intonations of Andrew Eldritch from the Sisters Of Mercy, Robert Wyatt, the dynamics of the kind of techno championed by the Berghain mafia, the drums from 'Running Up That Hill', vintage BBC Radiophonic recordings, sky-scraping shoegaze & 80s power-pop. Ariel Pink is my magpie of the year.
---
6. Augustus & John – 'Crosslines'
Produced in Galway by Mike Smalle (he of B-Movie Lightning / Cane141 infamy) and Matteo Grassi, this is a subtle, light-as-a-feather approach to timeless electro-pop, much in the vein of 'Ghost Trains', Erlend Oye's collaboration with Morgan Geist a few years back. Criminally ignored by most people, the Crosslines EP should be on everyone's listening devices. Oh, and for the record, neither of the composers had ever heard the track 'Ghost Trains', until well after this tune was mastered. Or so I've been assured.
---
7. Plaid – 'Nafovanny'
Another comeback album from giants of Warp's towering back catalogue. This track is my highlight off Reachy Prints. From the plaintive note that appears, seemingly out of nowhere, at 2.30, into the sky-scraping riff that follows it – simultaneously both melancholic & joyful – this tune sums up the temporality of all things. Like doing your utmost to lose yourself in the beauty of the finest summer evening, but knowing the experience will – by the immutable laws of physics – only ever be fleeting.
---
8. Loric – 'Under Sharer'
Techno at its most psychedelic. This track is alive with ideas. That sublimated disco vocal that occasionally swims to the surface before sinking again beneath that wall of drums. I'd wager it'll still sound fresh in a decade's time.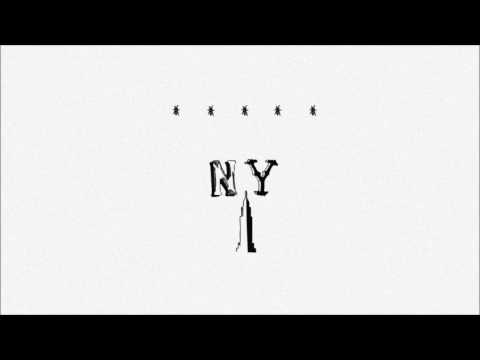 ---
9. FKA twigs – 'Two Weeks'
The lady has her detractors, certainly in the circles that music snobs habitually frequent, but – it has to be said – this is probably one of the best songs ever written about having sex while high on drugs.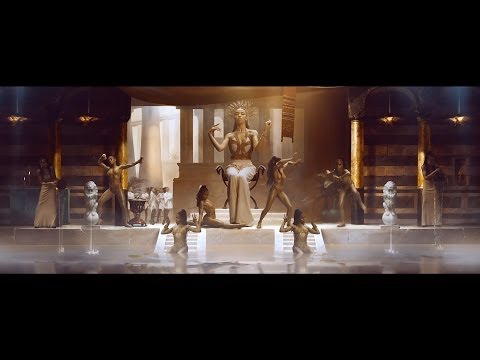 ---
10. Kode9 – 'Pink Sham Pain Down The Drain'
From the Hyperdub compilation '10.3', here's a track that somehow everybody managed to ignore this year.
Kind of in the vein of the Mica Levi track I mentioned, it has that ethereal, quite-not-there quality that has me instantly scrambling to hear it again as soon as the last precious note gently peters out.
https://www.youtube.com/watch?v=sSuKh-69ak8
---