Highlights: Arctic Monkeys, Martyn, Dimitri From Paris, Ragz Originale, Kean Kavanagh, Mahalia, Tebi Rex, Dustin O'Halloran, Paris Texas, Vernon Jane, Dream Wife.
---
All door times are 7:30pm/8pm unless stated. Check links for full prices.
---
Skip to day: Tues | Wed | Thurs | Fri | Sat | Sun | Mon
---
Tuesday October 10th
Haircut 100 @ Vicar Street
Cult 80s new wave pop group 
Dream Wife @ The Grand Social
London-based Icelandic band. 'Hot (Don't Date A Musician)'
Lulu's Jazz Club @ Little Whelan's
ÄTSCH is mixing the aesthetics of open post-rock soundscapes with the freedom of Jazz improvisation.
Ruby Sessions @ Doyle's (8:30pm)
Weekly Tuesday acoustic night in aid of Simon Community. See link for acts playing every week.
---
Wednesday October 11th
Vernon Jane @ The Grand Social
Dublin jazz-punk band launch second album Chestpains and Sidepieces. 'Baby I'm Only with You 4 Your Weed'
Someone @ The Workman's Club
Dutch/British composer, producer and visual artist Tessa Rose Jackson. 'Strange World'
Chambers, Lily May, Ahmed, With Love and Virtigo @ Wigwam
A charity gig for Focus Ireland.
Damaged Goods Inc, Eppie, 10 Blue, Ragerra, Azure @ Fibber Magees
Sky Rocket promotions night.
Somewhere Else @ Bow Lane Social
Somewhere Else is the new midweek club happening every Monday + Wednesday night.
---
Thursday October 12th
NF @ 3Olympia Theatre
American faith-leaning rapper and singer. 'Hope'
Blood Red Shoes @ The Workman's Club
UK alt-rock duo. 'Comply'
YAWA @ The Workman's Club
Electronic pop duo. Support: Raw Cuts and Kezz Higgins. 'Show Me Cool'
AJA @ The Sugar Club
perform the music of Steely Dan
Zeropunkt @ Arthur's
A six-piece pay tribute to the cosmic music of Alice Coltrane
Roger Doyle Operating Theatre and Beyond @ Pearse Street Library
In conversation with historian Donal Fallon, Doyle will discuss Operating Theatre and his career since.
The Deadlians, Abandon Planet @ Fibber's
Dublin-based folk and punk rock songs.
RAMZi & Asa Nisi Masa @ The Hut
Montréal producer and DJ Phoebe Guillemot​ also known as DJ FATi
Billy Bunzari; Gay For Pay @ Pawn Shop (11pm)
Free in monthly residency.
---
Skip to day: Tues | Wed | Thurs | Fri | Sat | Sun | Mon
---
Friday October 13th
King Kong Company @ 3Olympia Theatre
Waterford electronic dance band. 'Machine' with Bobby Fingers.
Tebi Rex @ The Grand Social
Kildare rap pop duo have just released their Sitcom EP. 'Main Character'
Mac Rua, Daire Heffernan & Emileo @ Whelan's Upstairs
Indie, rock trio lineup. 'Skeletons' by Daire Heffernan.
Secret Sessions VII @ The Sound House
A fully secret line-up show, which has previously featured acts such as Tebi Rex, Just Wondering, Shiv, Qbanaa, Chameleon, Jafaris, SweetLemondae, and Sarah Crean.
HI VIZ World: Uppbeat @ Workman's Cellar
Limerick rapper / pop punk artist.
We're Not Together @ Bello Bar
EP Launch with full live band feat. Phil Christie (The Bonk), Phil O'Gorman (The Bonk), Chris Barry (Myles Manley) Aoife Kelly (Jiggy the Band, Kila) and more. Camomile.
Cable.Percussion, Lewwab & Aran Sheehy @ The Lighthouse, Dun Laoghaire
Ex Oh Presents.
Four Faces @ The Workman's Club
Dublin indie band. 'Disarray'
Mahalia, Qbanaa @ Vicar Street
UK R&B artist.
Muintearas with Forgetful Angel, Cathy Flynn & Naoise @ The Hut
Forgetful Angel a new live music project from Roo Honeychild
LOST: Narciss b2b Pagan @ Yamamori Tengu (11pm)
Narciss Boiler Room.
Dax J b2b Chlär @ Index (11pm)
Techno B2b.
Doruksen @ Here & Now (10pm)
Techno. Bad Boombox too.
Swiftogeddon @ The Grand Social (11pm)
The Taylor Swift Club Night sells out every month.
---
Saturday October 14th
Bad Hands, A Lethal Black Ooze @ Bello Bar
Full band show from Dan Fitzpatrick with spiky support. 'Head In The Clouds'
Kean Kavanagh, Henry Earnest @ Whelan's
Soft Boy cohort released Wrestling Music EP in July
Ragz Originale @ The Workman's Club
UK rapper. '4am'
Theo Katzman @ Vicar Street
American jazz, funk and indie rock musician & member of Vulfpeck.
Idle Discourse, Pretty Ltd & Bucket @ Sin é Dublin
Ex Oh Promotions gig.
Dusk Darkwave Night @ Fibber Magee's (9pm)
Synth and Futurepop, Industrial, EBM, Darkwave
Moodena @ Little Pyg (10pm)
Tropical Disco Records
Cameo Blush, Long Island Sound & Small Crab @ Wigwam (11pm)
Signs of Space presents.
Woozy: Martyn, EMA @ Yamamori Tengu (11pm)
Electronic music legend. 'U1​-​U8'
Taylah Elaine @ Centre Point (11pm)
London-based DJ. Boiler Room.
Dimitri From Paris @ Here & Now (11pm)
Disco house producer and populist remixer.
Dom Dolla @ Index (11pm)
Melbourne based house DJ/producer
Different Rhythm @ Dashi (11pm)
t-woc & Pablo Santos
Detroit In Effect @ the Racket Space (11pm)
Detroit Bass, Electro, Acid and Ghetto Tech
Bella Festa with Hysteric @ Hang Dai (11pm)
Italo DJ, producer and edit maker.
Mother @ Lost Lane (11pm)
Weekly old-school club night for disco-loving LGBTQ+ family & their friends.
Late Night Grooves @ Hyde (10pm)
NM Musik, G.G., Barista Boy, Giuseppe Gatti.
---
Skip to day: Tues | Wed | Thurs | Fri | Sat | Sun | Mon
---
Sunday October 15th
Arctic Monkeys @ 3Arena
First of three shows from the English rockers.
Seba Safe @ Whelan's
Dublin songwriter Micheal D'Alton. 'Rainy'
Brass Against @ Opium Rooms
Brass protest music, and yes, the band whose singer peed on a fan on stage that time.
---
Monday October 16th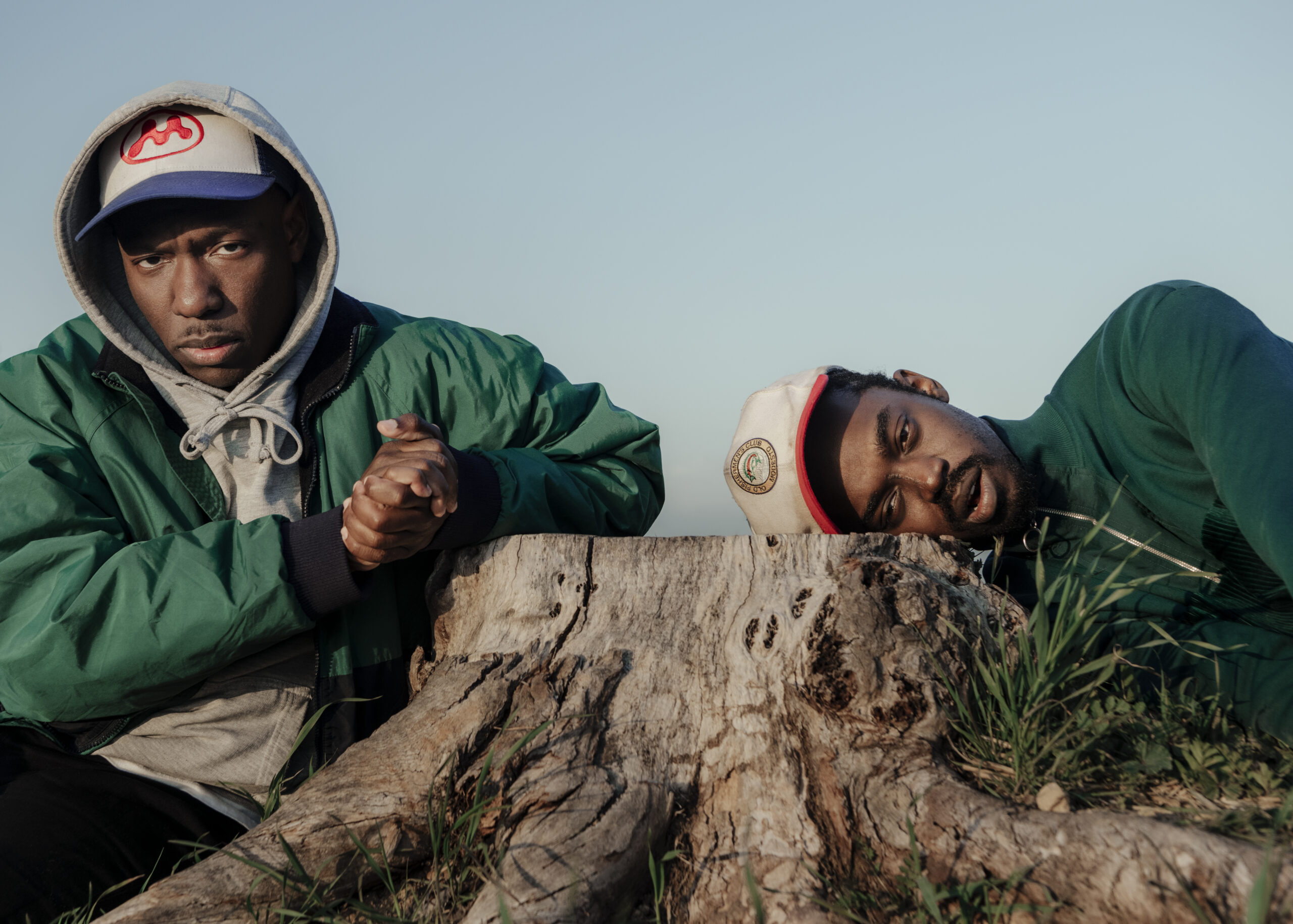 Paris Texas @ The Workman's Club
Rapper-producers Louie Pastel and Felix. 'Aint No High'.
Dustin O'Halloran @ Pavilion Theatre, Dun Laoghaire
American pianist and composer and one half of A Winged Victory for the Sullen.
S Club @ 3Arena
2000s pop band. Bradley, Jo, Jon, Rachel and Tina
Ellie Goulding @ 3Olympia Theatre
English chart pop artist.
Rodrigo Y Gabriela @ Vicar Street
In Between Thoughts…a New World Tour
Omah Lay @ National Stadium
Nigerian singer and songwriter
Somewhere Else @ Farrier & Draper (10pm)
New Monday student night.
---