Returning to Stradbally for Electric Picnic every year on the cusp of the seasons is like returning to your hometown at this point. Most things are in the place you expect, others have had a lick of paint and there are new attractions to check out, some gaudy and some just right.
Electric Picnic 2016 had more rain than recent editions which made it more challenging than previous years. And yes, the crowd are getting younger every year (ahem you're getting older) which means watching thousands stream to and from pop shitehawk James Bay on Sunday afternoon. The branding on-site didn't feel as obnoxious as last year, though an area like Logic e-Cigarettes needs more creative work. The extra 5,000 people were felt near the main stages for sure. Adding more people to a festival upsets the balance of the kinds of people that attend and it was disheartening to see so many tents left behind by people who should know better. It was heartening to see so many Repeal Project jumpers starting conversations with strangers about the need to repeal the law. It wasn't simply a fashion accessory, it was a reason to open up.
My own M.O. at Electric Picnic has changed there from punter to reviewer to performer, which means seeing less live music than normal due to other engagements. Not to mention, missing out on all the other areas (we need a Mindfield festival so you can actually spend time there).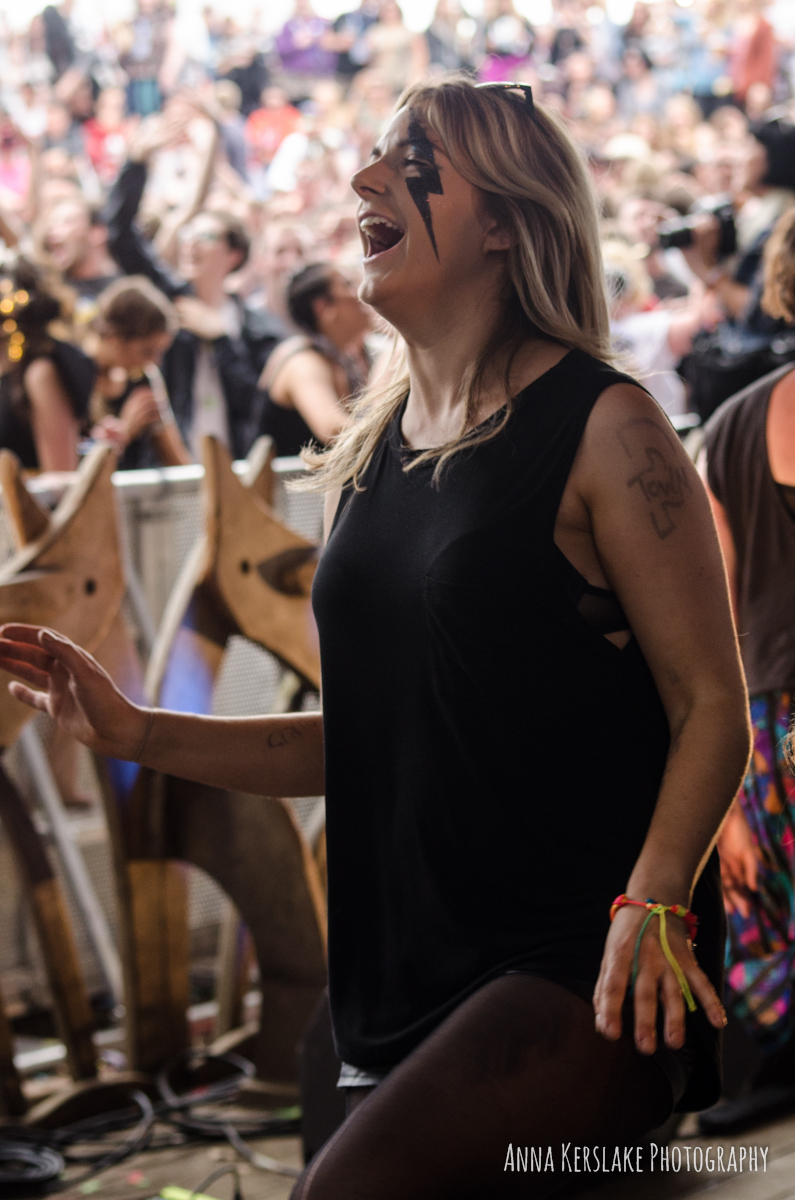 DJing in Red Bull Tropical Garden was fun indeed. Watching my wife Aoife McElwain bring the Body & Soul main stage back to life with Sing Along Social: Girl Power on Sunday afternoon was really restorative to tired bodies and lungs.
Sets from Mura Masa and Nao represented the new school of electronic pop & R&B, Broken Social Scene and Super Furry Animals represented my old-school with two nostalgic-filled Friday night sets, Skepta delivered a burst of energy on Sunday night; for a party covers band Attention Bebe keep getting better, Whitney offered a American country rock-tinged respite, Girls Names and Savages made glorious rackets, Adultrock brought outdoor rain dance electronica and John Talabot got the feet warmed up for Saturday night's big finale.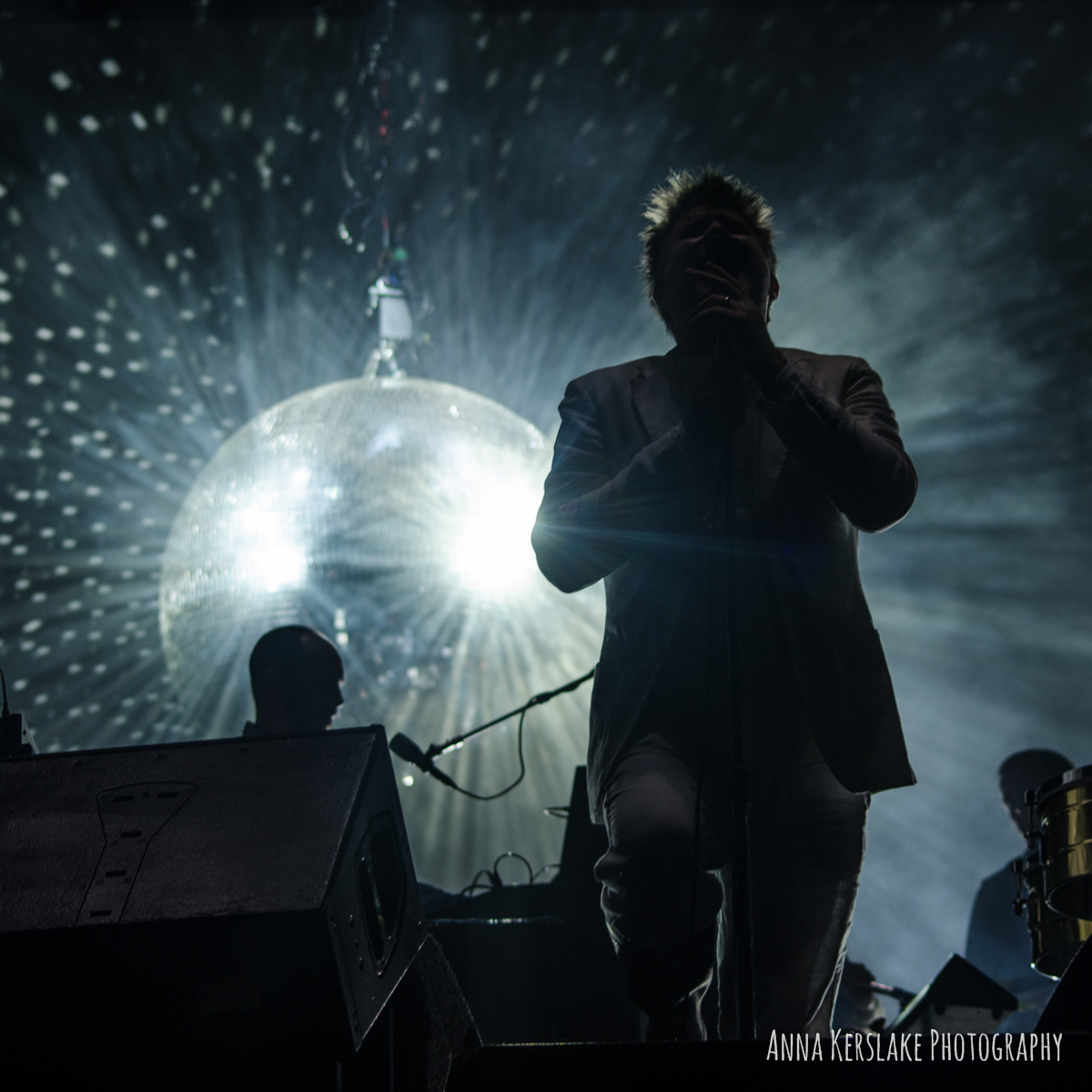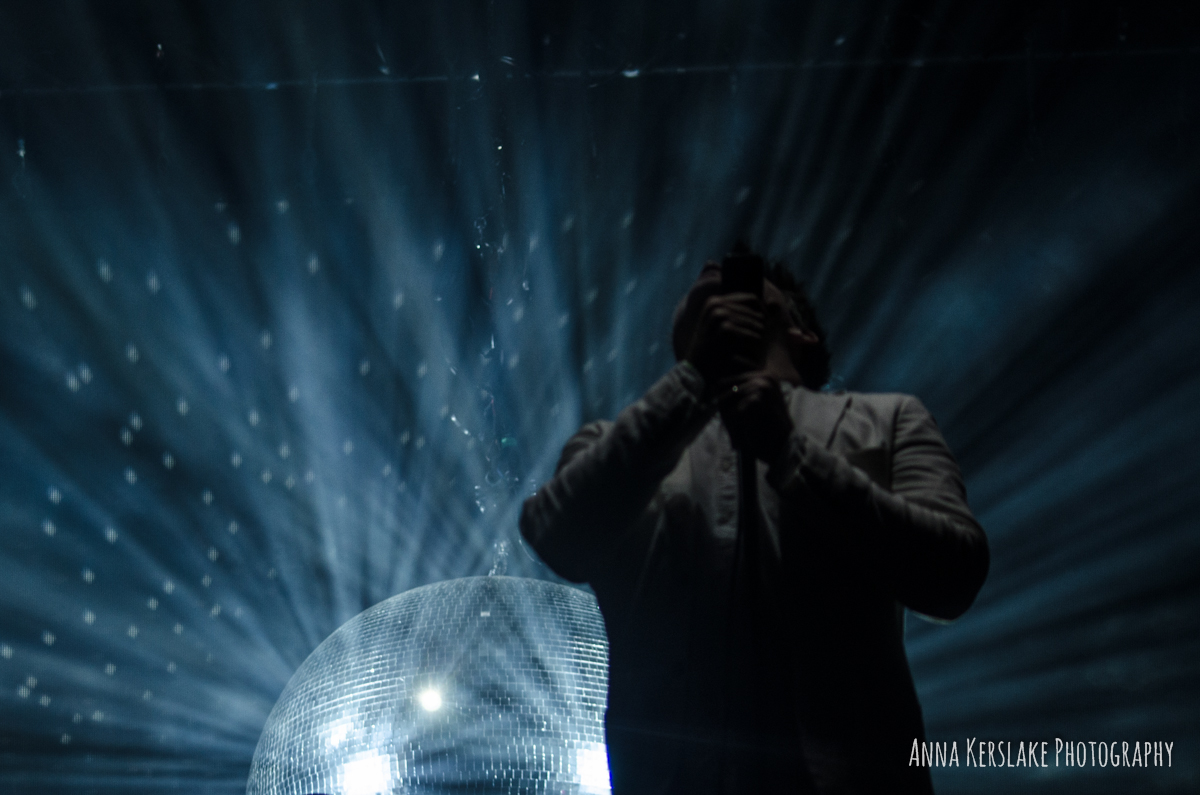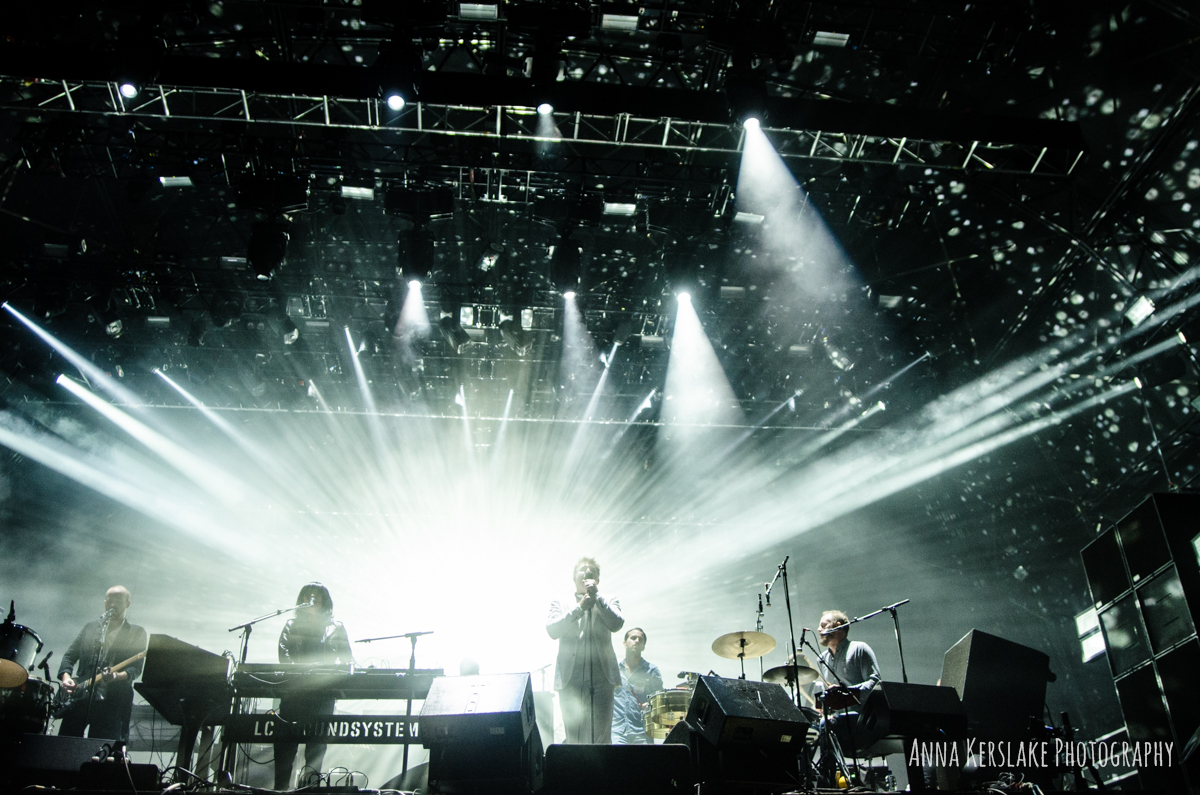 The return of LCD Soundsystem to the Irish live stage could and should have only have taken place in Stradbally seeing as Murphy and the band have spent much time on stage there over the years (including Despacio last year). For the reunion show, there was no chance of the T In The Park travesty occurring. A midnight slot on the main stage on Saturday night with enough equipment for the coolest medium-sized studio on the planet was filmed from overhead during setup. When the players came on to utilise them, any studio chatter was abandoned. This was a celebration, a happening. A disco ball slowly rose behind the band's first songs. James Murphy's voice sounded sweeter and more commanding than ever. The band, seasoned players delivered 'Us vs. Them', 'Tribulations', 'Yeah', 'Losing My Edge', 'All My Friends' and many others in glittering colour and movement to match the huge production. The sound of silver, a setlist of dreams, a band improved with absence, that still beat and pulse with vitality.
Photos by Anna Kerslake.