Slane Irish Whiskey is a trailblazing Irish Spirit that has music in its heritage. Like Nialler9, Slane Irish Whiskey is all about new adventures and making a bold choice. Next time you're looking for a spirit that comes recommended from someone who knows their music, try Slane Irish Whiskey.
Please enjoy Slane Irish Whiskey responsibly/visit drinkaware.ie.
© 2022 Slane Irish Whiskey

---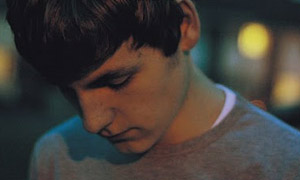 Enemies are the latest band on Richter Collective to release a full-length album after solid to amazing releases from Jogging, Continuous Battle of Order, Worrier and The Redneck Manifesto.
We've Been Talking is melodic instrumental rock with furious bits, much more nuanced than their live shows. You can stream the album at State and download 'Nag Champa' – a five and a half minute shapeshifter of a song which is seemingly sown from the echoes of four distinct songs, revealing all the pleasantry of the incense in question without the hippie nonsense. Perfect for a summer's eve. The band launch the album Upstairs in Whelan's this Friday with support from Mia Sparrow and Super Extra Bonus Party. Tickets are €10 or €15 with an album.
Enemies – Nag Champa by Nialler9