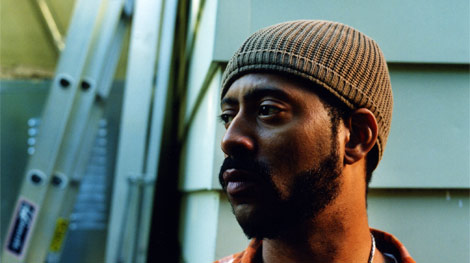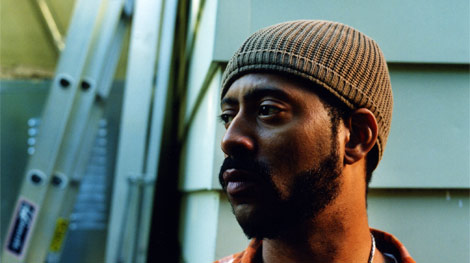 This 60 minute mix has been going around for a while now. In 2001 Madlib played the mix on KCRW and they archived that mix and have offered it as a free download on their website since 2001. It was recently highlighted on Stone Throw's website which is where I found it. It's a funky soulful jazzy hip-hop mix featuring artists like Jay Dee, Pete Rock, Slum Village, Kool and the Gang, Earth Wind & Fire, Tony Allen, Curtis Mayfield and Herbie Hancock. Full tracklisting below.
Madlib is busy as always releasing material and the latest is volume 3 & 4 of the Beat Konducta series – Beat Konducta in India which is out in August. You can hear a taster – "Masala" below. He's also releasing Yesterday's Universe the latest release from his Yesterday's new Quintet moniker which sounds like good porn music.
If you don't know by now, keep an eye on the Stones Throw podcast and jukebox as they have been dropping new tracks from Edan, Guilty Simpson, Jaylib and the Percee P track below.
MP3
[audio:http://www.stonesthrow.com/jukebox/chocolatecity.mp3]
Madlib the Beat Konductor – Masala
[audio:https://nialler9.com/mp3/beatkonducta_masala.mp3]
Yesterday's New Quintet – The Jazzistics- Marcus, Martin & Malcolm
[audio:https://nialler9.com/mp3/Yesterdays_New_Quintet_-_The Jazzistics_-_Marcus_Martin_&_Malcolm.mp3]
Percee P feat. Vinnie Paz & Guilty Simpson – Watch your step
[audio:https://nialler9.com/mp3/percee_p_-_watchyostep.mp3]
Madlib live @ Chocolate City Tracklisting
1 Papa – Joe McDuphrey Experience
2 Misdemeanor – Amhad Jamal
3 Freedom Jazz Dance – Eddie Jefferson
4 Almustafa The Beloved – Billy Cobham & George Duke Band
5 F*** The Police (Edited) – Jay Dee
6 The Sun (feat. Dwele) – NSM
7 Gettin' High – Eddie Warner
8 Back On The Block – Pete Rock & CL Smooth
9 Beej N Dem – Slum Village
10 Windy C – 100% Pure Poison
11 Back In The Country – Hurricane Smith
12 River People – Weather Report
13 Just Came To Say Goodbye (Intro) – Shawn Phillips
14 Cat – Teruo Nakamura
15 Tohubohu – Marc Moulin
16 Thoughts Of Old Flame – Pleasure
17 Hustlers Convention – The Last Poets & Kool & The Gang
18 (Unknown track)
19 Two Sides – NSM
20 Trash Da Junk – Da One Way
21 (Unkown track)
22 Maiden Voyage – Kellee Paterson
23 Think Twice – J Dilla (Jay Dee)
24 Moment Of Truth – Earth Wind & Fire
25 Life's Angles – Yesterdays New Quintet
26 Jealousy – Tony Allen
27 Gypsy Woman – Curtis Mayfield
28 Good Vibrations – Roy Ayers
29 Atma Tomorrow – Michael Urbaniak
30 (Unkown track)
31 Do Drop In – Love Unlimited Orchestra
32 Vera Cruz (Empty Faces) – Flora Purin
33 Tell Me a Bedtime Story – Herbie Hancock