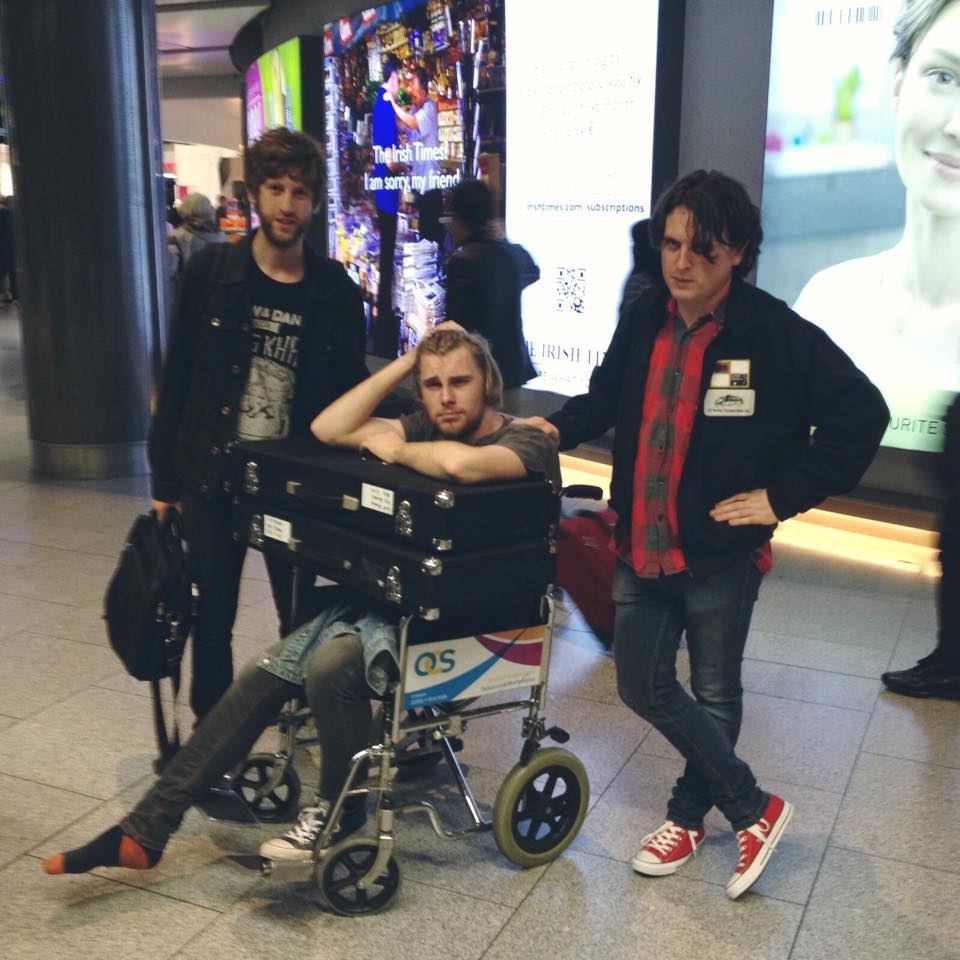 Girl Band have announced the cancellation of the band's remaining tour dates in Europe and North America in 2015 due to health issues. Writing on their Facebook page, the band said:
We are extremely sorry to announce that we have to pull all of our upcoming European and North American tour dates in…

Posted by Girl Band on Monday, 26 October 2015
Frontman Dara Kiely has been open about his mental health in the recording of the recent album of the week Holding Hands With Jamie telling of how he coped with depression and dealt with erratic behaviour. He recently tore his ligaments on tour as you can see above.
It's not clear whether this is the cause of the cancellation of the tour dates but one thing is paramount, the physical and mental health of musicians is often neglected. A life on the road with even a fraction of the typical "rock'n'roll lifestyle" can and will take its toll. This decision is for the best.
Cancelled dates are here. They include shows on New Year's Eve in Coughlan's, Cork and Button Factory Dublin on November 7th.