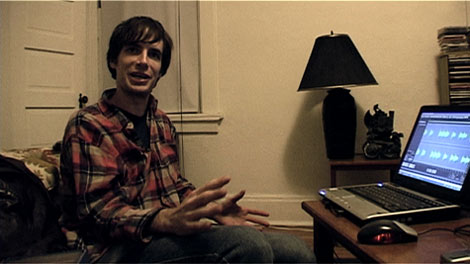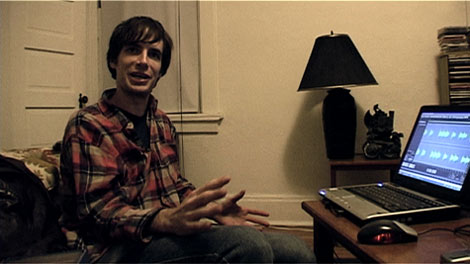 "Everyone has been bombarded with media. We've almost been forced to use it as an art form. It's like anything. If people were handing out paint for free on the streets, I'm sure there would be a lot more painters right now."
Gregg Gillis – DJ (Girl Talk)
I watched this insightful documentary last week – Good Copy Bad Copy. It's an look into copyright and culture and how it is affecting people around the world. We are taken through the issues like sampling in hip hop involving NWA and the copyright issues over Dangermouse's Beatles/Jay-Z mashup album The Grey Album (A professor quips during the film – "The Beatles lawyers must have made some money but no-one else did") , Creative Commons, and MPAA's attempt to shut down the Pirate Bay and an interview with Girl Talk (Good article from Newsweek about what happened when Gillis met a US congressman).
Amongst the most interesting segments include a trip to Russia to look at the rampant bootlegging that goes on there, the perspectives of the Nigerian film industry and the Techno Brega musical movement in Brazil.
What becomes obvious to the viewer, like Jim was talking about recently, is the death of the current business models used by the record industry and the lack of control which is becoming more prevalent in the current consumerist climate. The old vanguards are fighting to retain their revenue while people are endlessly re-using and recycling copyrighted material in order to create new art-forms. It's the clash between cash and culture that so often leaves us divided.
Take a look at the documentary below or (legally) download the film as a torrent from the site.
[googlevideo]http://video.google.com/videoplay?docid=-166095432964105847[/googlevideo]
As this is an MP3 blog, I can't think of anything more appropriate than posting a song from The Grey Album. The irony is not lost on me. The Beatles sample in this song is from "Mother Nature's Son".
MP3
[audio:https://nialler9.com/mp3/DJ_Dangermouse_-_December_4th.mp3]
Read more about The Grey Album.