St. Patrick's Festival is set to return to the capital between March 13th and 17th.
The festival is at the very core of the biggest celebration of Irish culture, heritage and arts.
This year, the organisers have put together a superb programme of events. The schedule feels current, with its various diverse events all very much having a finger on the pulse of modern Ireland.
The festival rightly considers itself a contemporary, world-class arts festival. One that points toward the current blossom of Irish artistic merit and counters any lingering false plastic paddy stereotypes.
That's the drive which has driven St.Patrick's Festival's transformation over the past year. Everything from the programme itself down to the sleek website design points toward a fresh, forward-thinking and vibrant arts & culture celebration.
While there's so much to see and do throughout the four-day festival, we wanted to highlight our top ten music-related picks. From hip-hop to dance to rock to traditional and absolutely everything in between, here's the best music going on around St.Patrick's Festival 2020.
---
1.
Zero Zero: Crash Ensemble with Mango x Mathman
16th March, Project Arts Centre.
As part of Thisispopbaby's Where We Live exhibition in the Project Arts Centre, Mango x Mathman have teamed up with the esteemed Crash Ensemble for a brand new show entitled Zero Zero.
Zero Zero will be a mix of new and old material, blending elements of hip-hop, classical and spoken word set around themes of life in our fair capital.
Grab yourself a ticket at €21+ here.
---
2.
MO'OV'US
March 13th, Lost Lane
Yes, there is a small conflict of interest with MO'OV'US, in that Nialler9 is hosting the gig. However, we think it's more than fair to claim the God Knows, Denise Chaila and Bantum's veritable feast of Irish hip-hop one of the must-see events at this year's St. Patrick's Festival.
Taking place in Lost Lane on March 13th, the trio will joined by an all-star cast of Irish hip-hop and R&B artists for a once-off special performance. Guest featuring on the night will be Murli, Hazey Haze, Senita, Farah Elle, Citrus Fresh, Outsider YP, Gavin Da Vinci, Aswell, Strange Boy Nature, Krome and Mankyy.
You can grab a ticket for €12+ here.
---
3.
Annie Mac, Kojaque, Soulé, Denise Chaila & guest
March 14th, Guinness Storehouse
Guinness remains near and dear to the heart's of many Irish people, so it's fitting that the Guinness Storehouse is being used to host one of St. Patrick's Festival 2020s most highly anticipated music events.
Annie Mac, Kojaque, Soulé and many more will be performing in the Storehouse, which boasts a newly refurbished Gravity Bar and will feature immersive live and DJ showcases throughout the entire seven floors.
Tickets are totally sold out for this one, might be worth looking around Ticketfairy or Toutless though.
---
4.
Alternating Current
13th-15th March, The Sound House
Hosted by Dublin Digital Radio, Alternating Current is a three-day Festival place in The Sound House.
This would be the ideal event for any prospective attendees looking to check out the freshest sounds in Ireland's alternative electronic and contemporary scene. Bands, DJs, solo artists and everything in between on offer. Highlights include Maija Sofia, LIGHGHT, Rachael Lavelle and Moving Still. Also included are Ellll, Lightght, Naive Ted, Postpunk Podge, Cáit and many more.
The whole event will also be live broadcasted onto the station, very cool.
Tickets for individual days begin at €22+, grab one here. Further event details here.
---
5.
Seoda: Gruff Rhys & Richard Egan
13th March, Christ Church Cathedral
Super Furry Animal's frontman Gruff Rhys and Jape minus the moniker Richie Egan do a joint headliner in Christ Church. Wales meets Ireland in an event that really doesn't need all that much selling, both artists are super well established and highly esteemed.
This one is sold out too.
---
6.
James Joyce's Pomes Penyeach with Lisa Hannigan & Guests
16th March, National Concert Hall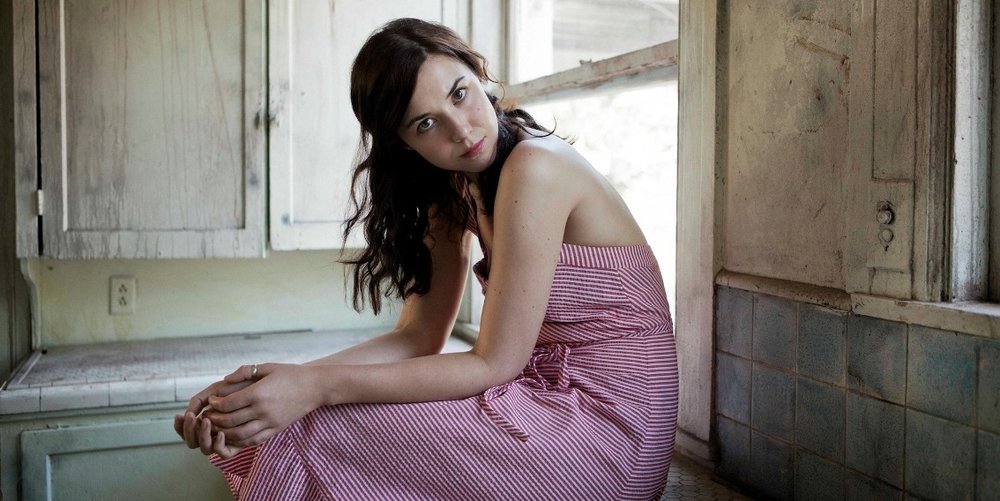 No celebration of Irish culture and heritage would be complete without a mention of the literary giants which helped define not only Irish but global literature throughout the 20th century.
James Joyce is one such giant. The Dubliner's (see what I did there) second collection of poetry, entitled Pomes Penyeach, has been interpreted by Matthew Nolan Adrian Crowley and Lisa Hannigan for a special once of performance featuring song, poetry and the spoken word.
Tickets at €27+ are on sale now here.
---
7.
Mount Alaska & Slow Moving Clouds
15th March, The Pepper Canister Church
Any gig in the Pepper Cannister Church is well worth attending. The venue is one of the capital's very finest, offering a unique setting and superb acoustics.
That the lineup features superb Dublin electronic duo Mount Alaska, fresh from the 2019 release of their cinematic debut LP Wave Atlas: Season One is all the better. Throw in a co-headliner from virtuosic trio Slow Moving Clouds and you've got an immense night of immersive Irish music.
Grab yourself a ticket at €15+ here.
---
8.
Festival After Dark: Mother
14th March, Lost Lane
To celebrate modern Irish culture and arts is to celebrate Irish nightlife.
Despite some more than archaic late licensing laws, Ireland and Dublin's nightlife teems with talented operators providing audiences with some of the best dance music around.
Mother is a name synonymous with discussions of Dublin nightlife. The Queer Disco night has been honing their craft for years now. It's your patriotic duty to have a Patrick's day dance and Mother's party in Lost Lane should be your first port of call.
Tickets at €10+ are on sale now here.
---
9.
This Is How We Fly with Iarla Ó Lionáird
March 15th, Liberty Hall
Caoimhín Ó Raghallaigh – Hardanger d'amore, electronics
Seán Mac Erlaine – Clarinet, wurlitzer, electronics
Nic Gareiss – Percussive dance
Petter Berndalen
The contemporary folk and dance group This Is How We Fly ( aoimhín Ó Raghallaigh, Seán Mac Erlaine, Petter Berndalen and dancer Nic Gareiss) are teaming up with Ó Raghallaigh The Gloaming's partner Iarla Ó Lionáird to perform the premiere of a ambitious commission from Solstice Arts Centre, Navan," which weaves an imaginative song cycle around Co. Meath's long literary tradition echoing Ireland's ancient literary history as well as looking to contemporary sources."
Tickets at €20+ are on sale now here.
---
10.
Irish Hip-Hop Against Homelessness
16th March, The Sugar Club
An absolutely stacked lineup of emerging Irish hip-hop spearheaded by the patron saint of Blanchardstown Nealo, all in aid of charity's helping to fight against the Homelessness crisis our country is undergoing.
Tickets from €15+ are on sale now here.
---
11.
Seen & Heard ft. Brigid Mae Power, Rachael Lavelle, Lowli & Anna Mullarkey
March 17th, St. Audeon's Church, The Liberties
An all-female showcase providing a platform to some of the nation's most exciting, vibrant and unique contemporary music. Features superb folk artist Brigid Mae Power and emerging art-pop artist Rachael Lavelle.
Tickets, at €20+, are on sale now here.
---
12.
Festival After Dark: Daedelus
March 14th, The Sugar Club
Signed to Brainfeeder Records, LA producer Daedelus comes to the capital to perform a set of material from his new LP The Bittereinders. Expect some of the most cutting edge alternative electronic music that's out there.
Tickets, at €15+, are on sale now here.
---
13.
Standing, Sitting, Lying Down with Sorcha McGrath & Robbie Kitt
March 13th, The Space Between
One half of Ships Sorcha McGrath and Producer/DJ Robbie Kitt team up to present a brand new collection of original compositions. Played through a bespoke speaker system, listeners will be asked to enjoy the tunes either upright, sitting down or completely horizontal – whatever tickles your fancy.
Tickets, at €15+, are on sale now here.