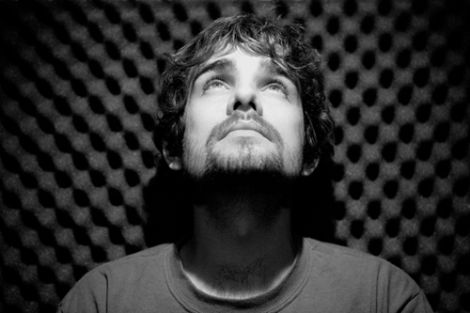 Continuing the Mantua series, this is an artist not to miss. He played on the bill at the Electric Fix with us about a year back in Dublin. Playing with some fancy gadgetry and and a mixer, the result was a seamless spate of classy tech/electro belters. In a word, it was bangin. Ikeaboy has been knockin around for the last couple of years, playing at seemingly every nook and cranny of the southern half of Ireland, and a host of Dublin shows, such as DEAF amongst others. This weekend he appears alongside the likes of Lakker and Americhord on the newly-curated Invisible Agent stage. Ikeaboy already has a quartet of EP's under his belt; the acclaimed Metanoid Vol.1, 2005's Shawnee Curse, Bunker Mentality and Sleeper Cell, both available free from top Dublin electronic purveyors D1. Below you'll find a sampler of some newer stuff in the shape of a Nialler9 exclusive, Sub Atomic Super Persuit Mix. With a bit of luck some of these acid-tastic beats and pieces will make their way to his set this weekend. And with yet another exclusive (droppin shit like a pigeon!), we bring you the Ikeaboy remix of Super Extra Bonus Party's "Adventures", from the forthcoming remix album of their debut – stay tuned.
MP3
Ikeaboy – Sub Atomic Super Persuit Mix X4237
[audio:http://www.nialler9.com/mp3/Ikeaboy_-_Sub_Atomic_Super_Persuit-Mix.mp3]
Super Extra Bonus Party – Adventures (Ikeaboy remix)
[audio:http://www.nialler9.com/mp3/Super_Extra_Bonus_Party_-_Adventures_Ikeaboy_Remix.mp3]

Buy Ikeayboy tracks from Invisible Agent.
Related