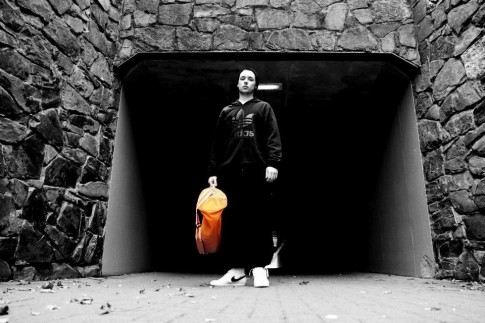 A fair bit of Irish rap stuff has appeared on my radar lately so I thought I'd put the best of it all in one place here and you can have a listen. Recommendations are welcome in the comments section.
Lethal Dialect
Lethal Dialect's LD50 album from earlier this year is one of the best Irish rap albums I'd heard in a good while (slim pickings and I don't listen to that much of it I'll admit that) and here, 'Keep It Real' serves as the followup to LD50 II.
Metamorphose by Lethal Dialect
More tunes on Soundcloud.
Ath Cliath Records – Dawn Till Dusk

Shapey Fiend sent on this Ath Cliath Records compilation Dawn Till Dusk. The work of Jambo and Jonnyboy from Donaghmede, there's a healthy switchup of styles here taking in dubstep and dance rhythms. There's even a Damien Dempsey cameo on the last track. Here's the opening tune:
01 The Sun feat.Hazy Jane by athcliathrecords
There's some nice variation in styles here:
09 I Remember by athcliathrecords
04 Fallin' Generation feat.Joey Mac & Garry O'Brien by athcliathrecords
Loud Mouth Collective

Exxon Valdez and Redahan/C.F. Meister both operate in a more jazzy '90s hip-hop style. First up is Exxon's Sir. Renovich with these two tunes with production by Luke B and The Gruesome Twosome:
And also from Loud Mouth but more instrumental beat oriented is Redahan & C.F.Meister split EP:
Elsewhere
You might have seen this tune from
The Animators
knocking about recently. I know it was on
Broadsheet
.
Dougzy is a 17 year-old rapper based in Galway but his style is more Southern swag than Irish swag.
Links
If you're looking for more Irish hip-hop go straight to the specialists.
http://craicmusic.wordpress.com
http://www.irishhiphop.com
http://www.rapireland.com
Related