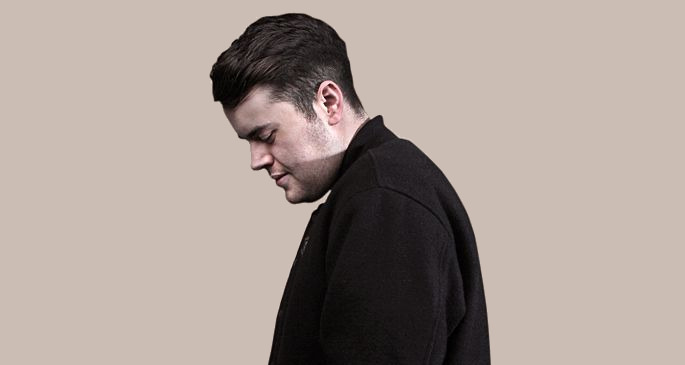 Ahead of his headline set in his hometown of Dublin at The Academy next Sunday night with a special A/V set, Dec aka Krystal Klear takes us on a tour of the favourites in his record collection.
What song have you've been opening DJ sets with?
It varies from club to club so depending on the party environment i.e If I want to reset the room I would drop something like Hudson Mohawke 'Acoustic Lady' or Metropolis' 'Void' and If I wanted to make a big entrance something like Hi Gloss 'All Day All Night' or Terrence Parker's 'Emancipation Of My Soul'.
What's your number one disco track?
An all time favourite would be 'Love Sensation' by Loleatta Holloway or Clyde Alexander 'Got To Have Your Love'.
What's your favourite remix of the year so far?
LaFleur – 'Arms Around' (C2 Affected Remix).
Do you have a favourite song to wake up to?
Soul Syndicate 'Riot' or whatever Discogs has dropped off for me that week.
An Italo-disco tune you have a soft spot for?
Like most people I could take or leave Italo but I guess (and no marks for originality here) the instrumental of Doctor's Cat 'Feel The Drive' is the one for me.
A song have you discovered/heard in a club, gig or mix recently that blew you away and why?
I reckon Joy Orb / Jackmaster deserve credit for what seems to be the 'most discovered that has blown us away this year' which is Batongo 'Aquirre' (Fango Remix) and I say that because no one I knew was playing that track up until Jack put it in his Essential mix and then suddenly we are all drawing for it EVERY set so I hate to admit it… especially with Jack BUT without a doubt when I heard him playing this out before the Essential mix I WAS DYING to know but didn't wanna lose face until Joy told us. But in fairness, credit where credit's due Jack has championed it.
A really good sad song?
T-Connection 'Heaven In Your Eyes' – all time favourite slow / sad jam.
Your first vinyl purchase and what do you remember about it?
I strangely can't remember my first vinyl purchase truth be told so it must not have been 'that' special a moment but it would have been in All City and I would have been around 14 years old.. In fact I THINK I may have bought Dirt Style Records' DJ Q-Bert's Toasted Marshmellow Breaks purely because of the cover sleeve and I was big into graffiti at the time but I don't think I really bought anything significant til I was like 16 when I got my MPC.
A song guaranteed to get people on the dance floor?
'Tonight I'm Alright' – Narada Michael Walden (Joey Negro Spirit Of '79 Mix) always gets people up. Needs to be dropped correctly though.
A track you've played that cleared the floor?
Anything by Joy Orbison.
A song that's always likely to get played when you DJ?
For a long time it was 'Let's Dance And Freak' by Kerrier District but now I think my set staple would be Mike Delgado 'Birdmans Revenge' (Rhythm Masters Remix).
Song of the year so far?
Leon Vynehall – 'It's Just (House Of Dupree)'
A new artist/label are you most excited about..
There is very little I haven't been loving from Marquis Hawkes, the guy's production rate seems insane and all of it is great. DABJ would be a label I am ALWAYS happy to get new promos from and play out close to 90% of it.
What song did you hear this year that you wish you'd written?
Hudson Mohawke – 'Forever One'
What's your favourite Irish release of late?
It hasn't been released as far as I am aware just yet but this guy OMID who I found on Sound cloud has some fucking amazing material including one track in particular I have been playing religiously called 'Motown'. The vibe is very raw techno house stuff ala Levon Vincent or
Moodymann but his stuff really impressed me. He has release on First Second which is a great new imprint from Dublin too.
Related