So after all the furore about me "disliking all music", I recovered enough from my emotional injuries and bruised ego to make two more shows in Andrew's Lane Theatre. Friday for M83, Saturday for Why?. In short – I missed the first 20 minutes of the M83 gig as I was at a wedding in Monaghan. We did walk into the venue when 'Kim and Jessie' kicked in which brought a smile to my face. The rest of the set was (apparently) a lot more upbeat than the first half and when the focus shifted from shimmering shoegaze to more electronic energy, it was all the better for it. The closer, 'Coleurs' was superb.
Saturday's event was one I was relishing all week as I'm totally absorbed in Why's new album Alopecia. It seems judging by the reaction the band received before they even picked up an instrument, Joni Wolf and co are already highly regarded. The whole show was extremely engaging, Yoni's lyrics are some of the most unique and searing you'll ever hear. His brother Josiah's unusual drum setup involved playing a drumkit and a xylophone at the SAME TIME. Awesome.
In truth, I'd never heard Why? until very recently when a few people starting telling me about Alopecia but to my surprise a good percentage of the audience were devotees to their previous album Elephant Eyelash. They knew every word to those songs and were extremely enthuasiastic. There did seem to be a gap though of people who are in love with EE but have not heard Alopecia and vice versa. They each have a fantastic album to hear with fresh ears.
It was definitely a slow-burning, under the radar, triumph of a gig so if you were there, I am curious – How did you get into Why?
M83: More photos after the jump.
Why?: Read my interview with Yoni Wolf from Why? @ State.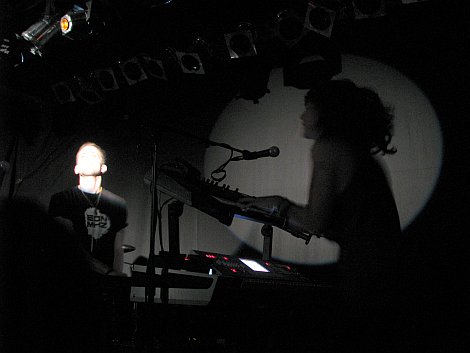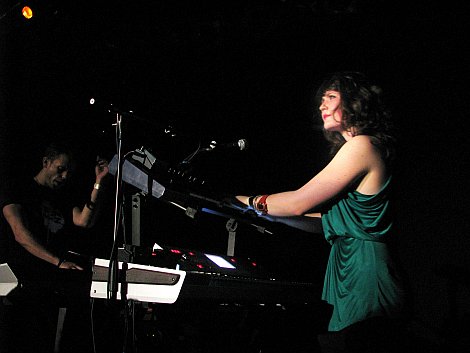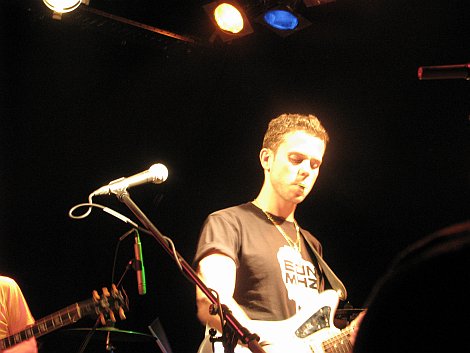 Related