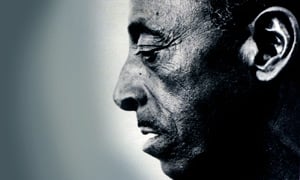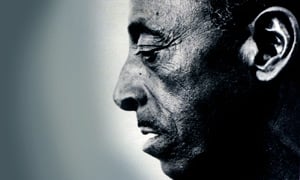 A series on Memphis music, where Don shares some love for music from his hometown.
Hope you've enjoyed the Memphis Series so far, bringing you the real deal from down in the dirty south. This time round, I'm giving it up for an under-appreciated maser of the blues, Mississippi Fred McDowell, a man who spent most of his life as a farmer in the North Mississippi/Memphis area, a man who started out playing Delta slide blues with a knife, which he soon replaced with a beef rib.
Of course, playing slide blues with a beef rib doesn't get you a tone for shit, so it was only natural that he started playing with a glass slide. All that aside, MS Fred lived the blues. You can feel it when he plays. Everybody always gives mad props to B.B. King being from Memphis, or folks like Howlin' Wolf or Robert Johnson. They're all good, no doubt, but MS Fred needs to be given his due.
MP3
Mississippi Fred McDowell – Good Mornin Little Schoolgirl
[audio:https://nialler9.com/mp3/Fred_McDowell_-_Good_Mornin_Little_Schoolgirl.mp3]
Mississippi Fred McDowell – Get Right Church
[audio:https://nialler9.com/mp3/Fred_McDowell_-_Get_Right_Church.mp3]
Video
[youtube]http://www.youtube.com/watch?v=54GNI2K3-ec[/youtube]