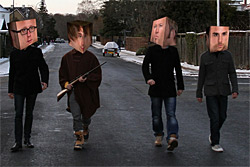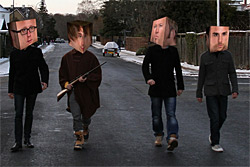 Made up of members of Coldplay, A-ha and Mew, Apparatjik have quietly released themselves into the music world of late. It sounds like a mix which shouldn't work so well but the songs and Bauhaus and quantum-theorist-inspired live shows are the mark of musicians checking out of their day job for a while and collaborating on some cool multimedia stuff in the process.
Taken from their independently released album We Are Here, 'Antlers' is another fine slice of Scandavian-centric electro-fuelled swirling pop.
MP3: Apparatjik – Antlers
We Are Here is available now from the band's website.
Related