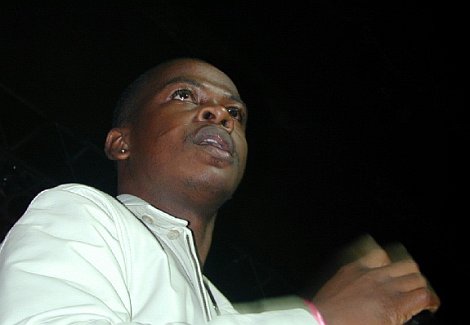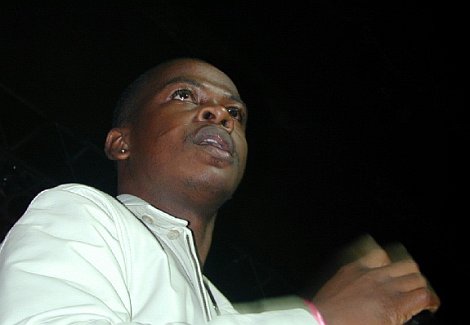 Mr Vegas has been a dancehall superstar in Jamaica for the last 10 years and his popularity has been seeping throughout the world in that time. He first appeared on my radar about 4 years ago when I heard "She's a Ho" in a mix done by the Streets Mike Skinner. It's a funky, bass pulsating dancehall song with lyrics ruminating on a laydee with questionable morals – "Swear I spot her upon the Jerry Springer show". It's got dirty rhythms aplenty, the bass colliding with the chorus shout of the title.

According to Mr Vegas' official site, he was given the nickname Mr. Vegas "by his cousin for the neon pink shorts he wore on the football field, in addition to his athletic skills Mr. Vegas also demonstrated musical talents early on. However an unfortunate dispute over the ownership of a DAT resulted in Vegas being hit in the jaw with an iron pipe; after the assault Vegas' mouth was wired shut so he was forced to create a unique method of vocalizing through his teeth." He has been in the British Top 10, won a British Mobo Award, been in the Billboard charts and his videos have 500,000 views on Youtube. You might have heard his hit single "Taxi Fare" in clubs across the world.
2006's "Lean with it" is more my kind of tune though. It's a soulful percussive trip with Vegas in crooning mode with understated violin stabs that lift the tune up. A much more mature Vegas can be heard here showing he has talent beyond his dancehall roots. Hopefully it won't be another 4 years before I think of him again.
[audio:https://nialler9.com/mp3/Mr_Vegas_-_Lean_with_it.mp3]
[audio:https://nialler9.com/mp3/Mr_Vegas_-_She_s_a_Ho.mp3]
[ Official Site | MySpace ]
[ Buy Mr Vegas records: Amazon | iTunes ]
Related