Slane Irish Whiskey is a trailblazing Irish Spirit that has music in its heritage. Like Nialler9, Slane Irish Whiskey is all about new adventures and making a bold choice. Next time you're looking for a spirit that comes recommended from someone who knows their music, try Slane Irish Whiskey.
Please enjoy Slane Irish Whiskey responsibly/visit drinkaware.ie.
© 2022 Slane Irish Whiskey

---
With so many releases flying at you, here are recommended vetted listens from Nialler9 for you this week, as collated in the Nialler9 New Releases Spotify playlist, updated weekly.
---
1.
Brockhampton
Iridescence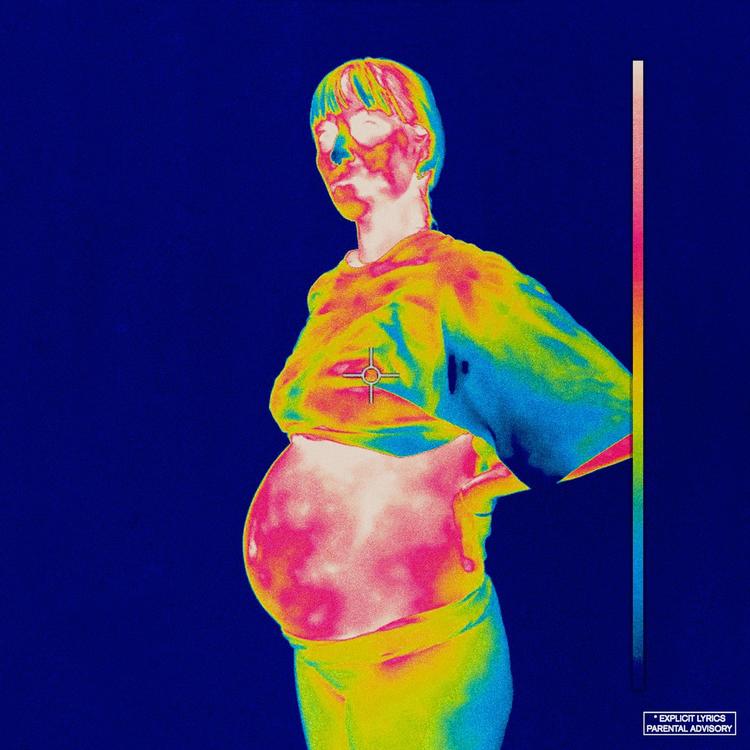 Brockhampton, the world's best boyband have come through with Irisdesence, their first full-length release on a major label. This new LP marks a third successive year of long format releases for the Texan hip-hop collective. In that time the group have become one of the most hotly tipped and progressive forces in modern hip-hop. So how do they fair on their first major label outing?
The result is a mixed bag. Iridescence is a massively inconsistent and often unbalanced project. 'New Orleans' and 'Berlin' get the album off to a strong start. 'New Orleans' is a moshpit anthem, the sort which dominated the group's early material. 'Berlin' is far more nuanced, the best showcasing of the collective's artistic vision. Matt Champion's opening verse hints toward a future in mainstream hip-hop with deeper thematic content than that which currently dominates. "Pessimistic, I do not hang 'round them boys/Metaphysics, need another dimension I can enjoy".
The majority of the songs on the LP fall into one of two categories, moshpit bangers or emotional anthems. The former includes tracks like 'Where The Cash At' and 'District'. Most of these tunes couldn't be considered bad, but they more often than not fall short of tapping into the group's potential. The emotional material, if you disregard the cult of personality which surrounds members of the group, is among the worst material on the album. 'Weight' verges on cringe-worthy, a tragedy considering it's performed by the group's most talented MC Kevin Abstract. Iridescence is worth your time for the good material that's on it and because it's worth celebrating how progressive mainstream hip-hop has become. Though this isn't enough if the end product doesn't deliver the goods.
2.
Noname
Room 25

Chicago MC Noname's second LP finds her ascending into the highest ranks of hip-hop expression. Her debut Telefone was decidedly lo-fi. While the MC's very poetic diction grabbed the attention of underground hip-hop heads, especially in her hometown, the instrumentals and often directionless song structures throughout it smacked of an artist still in the development stage. Room 25 is very much the finished product.
Immediately you're struck by the superb jump in instrumental quality on this new LP. 'Self', the album opener, is a woozy jazz tune with plenty of gospel harmonies in the back. Then to the furious double bass line on 'Blaxploitation' (more on this song later) and the stunning reverb guitar patterns on 'With You'. These alone would award the album deserved attention and praise, but the soul of Room 25 is in Noname's poetic voice.
It's a holistically political album. The artist delves into the politics of race, gender and of the self. The former is the most prevalent. 'Blaxploitation' is an outright attack of the stereotypes which plague African-Americans. "We supa fly indigenous, now hop to the moon/ Who wrote the movie to America? It's still coming soon". It's very much hip-hop, but a strong influence of spoken-word performance on the MC gives an aesthetic depth to her lyrics. 'Window' is a perfect example, lines which ebb and flow into one another. It's not just in the end rhyme, but in the cadences of the words themselves. Say lines like "Sympathy held you down, down down, we love you/Ain't nobody around, masquerade like I'm empty/Empathy was empathy only when you was into me out loud" and you'll get a taste of just how superb a writer Noname really is.
3.
Mutual Benefit
Thunder Follows The Light

NYC artist Jordan Lee aka Mutual Benefit's fourth LP Thunder Follows The Light boasts a charismatic, if not subdued, brand of contemporary folk. An album soaked in atmosphere, Lee warm vocals are the perfect partner to the rootsy style of acoustic guitar featured throughout the album.
'Shedding Skin', a song Lee describes as being about "[deciding] cicadas were beautiful instead of scary" is the perfect example. Lee's vocal delivery is hushed and sweet, backed with the resolute strumming pattern of his guitar and the occasional melodic addition from a violin. It's a project best appreciated in one sitting, it paints a thorough vision of the world through its creator's eyes. The low flying anxiety of 'Waves, Breaking' comes to head in the first chorus "And with alarming speed/How we cease to be/Masters of our terrain" atop the dissonant squeal of a trumpet. The persistent melancholy of a track like 'New History', only further highlighted by the wonderful guest vocals from Johanne Swanson. Each song is its own fragment, a chapter in the beautiful story that Thunder Follows The Light.
4.
Christine and the Queens
Chris

French recording artist Héloïse Letissier, better known by the moniker Christine and the Queens, has finally released the long-awaited follow up to her debut LP. The album is called Chris, referring to the male version of the artist's chosen stage name. If this seems to hint at a theme, it should. Gender politics are at the core of what Chris is about.
Musically, the influence of 80s synth pop on Chris cannot be overstated. Prince is there, just check out the funky synth bass on album opener 'Comme Si'. Album highlight and recent single '5 Dollars' has all the melodrama and passion of Cyndi Lauper track. Pay heed to the lyrics during the second verse "some of us just had to fight/for even being looked at right", words relevant to Letissier's status as both a female and queer pop icon. It's also an excellent example of Christine and the Queens' strongest asset, that being Letissier's superb lyrical craft.
Her ability to pen an evocative line is unparalleled in contemporary pop, the 5th and final verse of 'Doesn't Matter' comes to mind straight away. "And if I am cast out 'cause I wanted some more/And if this guy dances way too close to the shore/And if I could just push this door chalked on the wall/And if after the void there's somewhere else to fall". These lines provide a succinct description of the artistic vision behind Chris; strong, emotive, human and gifted above all else.