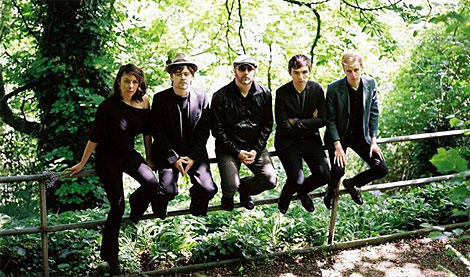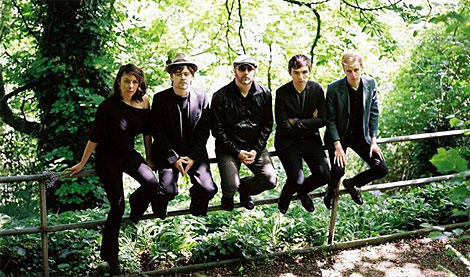 There are loads of impressive Irish albums out this month and next, so for the rest of the week the blog will be mostly featuring Irish artists making some great music. Had you have told me two years ago I could have filled the blog with Irish music, I would have drop-kicked you into the indie-landfill but now, we've got an eclectic mix of genres represented and it's quite a delight.
Personally, I have to thank my girlfriend Aoife whose Indie Hour radio show has been running for four years tirelessly and thanklessly on Dublin City FM , formerly Anna Livia FM. She also has a rather good album in the bag which she never released. Tut, tut.
Aoife is directly responsible for getting me into a load of Irish bands including So Cow, The Holy Roman Army, Jinx Lennon, Robotnik, Hybrasil, the amazing Heathers and the band this blog is about. Go peruse her podcast archives – there's 68 podcasts with some gems in there. Another important thing she does is give Irish bands their first radio appearance, grooming them for the future so to speak. Respect to her.
One Day International appeared on the show last year and were there again last week as they are releasing their debut album Blackbird which is released on the 3rd of October. The band is made up of singer Matt Lunson, keyboardist Cormac Curran, cellist Eimear O'Grady, bassist Danny Snow and drummer Ross Turner. I've seen their music described as "mature lullabies" but the adjectives lush, rich and lovely could also be applied. It shares the same intricate and delicate tones as artists like Rufus Wainright, Efterklang and early Guillemots before they went all technicolour pop. If you like those artists you should keep an eye out for Blackbird on Independent Records and particularly, check them out live over the coming weeks.
One Day International – Lead Balloon
One Day International – Black is the Bird