Pavement/ Photo credit: Moses Berkson
After playing a big Dublin show last November, American indie rock band Pavement are one of the latest acts announced for the Heineken  Big Top live at the Galway International Arts Festival this summer.
GIAF and Róisín Dubh also announced hometown producer DJ hero Kettama for his own show that weekend, his first since 2019 in Galway apparently.
The show details are:
KETTAMA  
Sunday 23 July 2023 
Pavement  
Monday 24 July 2023  
Previously annnounced GIAF shows at the Big Top are Bell X1, Fat Freddy's Drop and Kaiser Chiefs, who have been previously announced for July. The full programme for Galway International Arts Festival 2023 will be announced in May.
Tickets for the Kaiser Chiefs, BellX1, and Fat Freddy's Drop are now on sale, while tickets for KETTAMA  and Pavement go on sale at 10am this Friday, 31st March from giaf.ie and roisindubh.net.  
---
About Pavement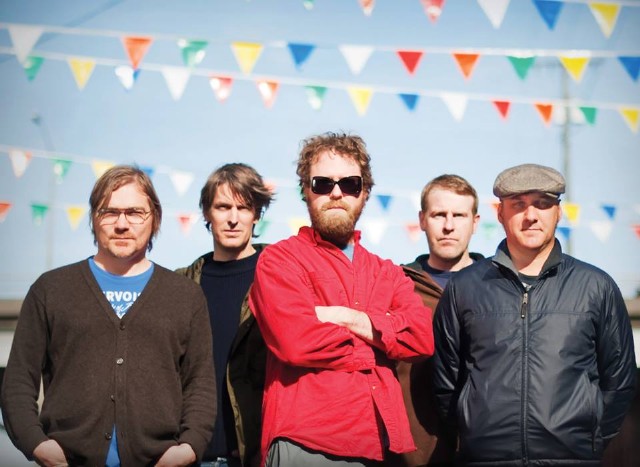 Widely renowned as one of the most popular and influential bands to come out of the American underground in the last three decades, Pavement are Stephen Malkmus, Scott "Spiral Stairs" Kannberg, Mark Ibold, Bob Nastanovich and Steve West. The band released five era-defining albums – Slanted And Enchanted (1992), Crooked Rain, Crooked Rain (1994), Wowee Zowee (1995), Brighten The Corners (1997) and Terror Twilight (1999) – before disbanding in 1999. Pavement's 2022 reunion saw them headline Primavera Sound and perform sold-out multi-night runs in Los Angeles, New York, and London. 
---
About Kettama
Galway-born producer KETTAMA burst onto the house and electro scene in recent years, with the release of his 2018 EP Bucklyn Bridge, which featured the track B O D Ygiving him a significant break. Other tracks by KETTAMA include Kilt, Eastside Avenue, Temperature Rising and The Way You Feel. He released an EP titled G-TOWN 001 on his own label, G-TOWN RECORDS which he launched alongside his collaborator Shampain. Other EPs include Close Your Eyes and his latest 2023 release, G-TOWN 004. Having played in clubs and festivals in the US, China, Australia, Japan, mainland Europe and up and down the UK, KETTAMA returns to Galway for his first hometown gig since 2019.