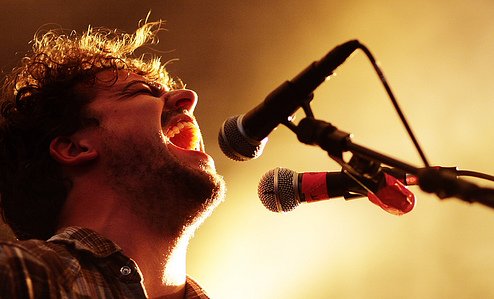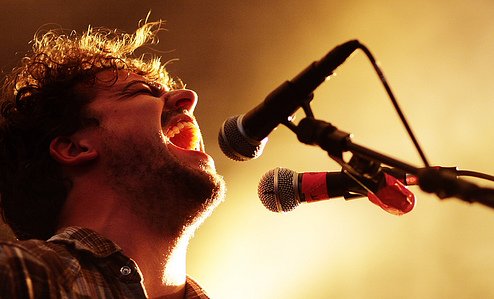 Really great gig. I'm so glad my last minute decision to head in paid off. Much of Pivot's set was like that bit in one of the Star Wars movies where the sound designer got the most jarring and perfectly digital noise to represent a homing missile following an spaceship. The venue was swathed in clouds of synthetic noise and analogue signals pushing each other into contorted shapes.
The drummer is at the core of what they do. His robotic jazz-infused drumming was so freeform and expressive yet so precise. When he let loose, he hit the drums with such a frantic, fast pace it was like he was trying to break a speed drumming record.
As a trio with laptops, synths, guitars and drums, they let their songs break down long enough that they had no choice but to piece themselves back together suddenly and those were the real moments. It sped up, it slowed down. Wonderful.
'O Soundtrack My Heart', the LP's title track was my favourite of the night and it had people appreciately rocking back and forth but I also really enjoyed the Afrobeat-esque cover as an encore. Anyone know it? I forgot to ask them afterwards. Immeasurably better than the 5 minutes at Electric Picnic I caught of them.
They are playing a FREE show in Galway tonight if you can, don't miss it.