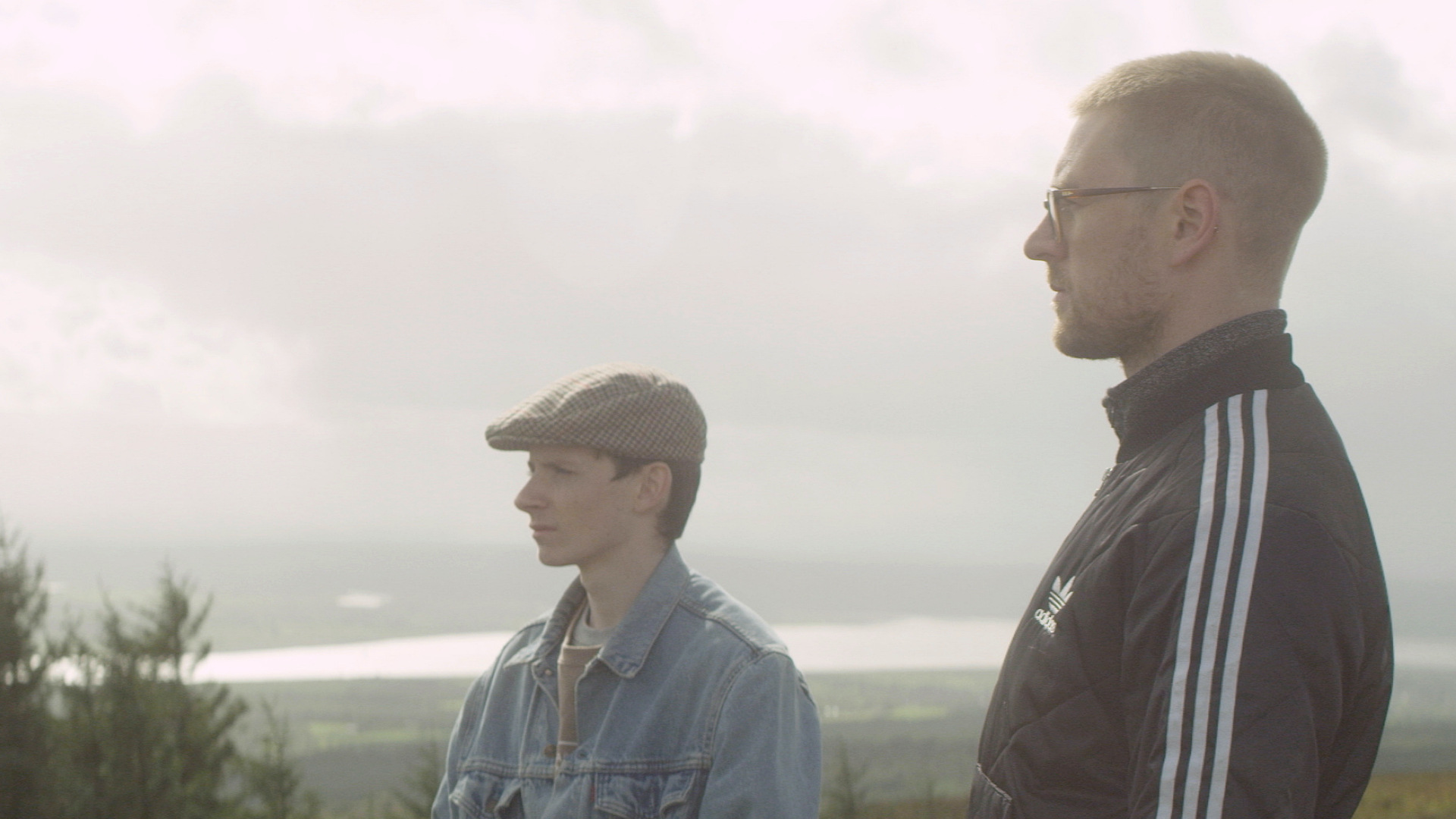 Berlin-based, Irish native songwriter Delush premieres the second single from his forthcoming debut album on the site today
Titled 'It's Alright', this glossy neo-soul track features a verse from hotly-tipped (by us & others) Limerick MC Strange Boy.
The single is all rhythm and groove, swung around a vintage organ sound on harmony duties and a taut rhythm section. Delush's vocals layer over one another, creating the sort of earworm melodies you might catch on a Jungle cut. It's instantly engaging material, style and substance in spades.
That Delush has the foresight to head on over to Limerick and pick up (literally) 18-year-old MC Strange Boy for a collaboration was a stroke of near genius. The pair share natural chemistry on this cut, the MC's verse adds so much narrative and depth of character to the song.
Strange Boy eloquently sums up the message behind the track, stating "It's about dropping standards that drain the enjoyment out of something that's supposed to fulfil you. If you're willing to just create without listening to that voice in your head always telling you that you can do better, things become more playful and fun which is the point of doing something you love. Be content with what you build so long as you did everything in your power to build it. And don't take yourself too seriously, because you can talk all that slick shit, until you take off your paddy cap only for a scumbag pigeon to take a massive shit on your head!"
The self-directed video for the single takes a hard look at masculine friendships, a relationship that may demand total honesty and the value of that. There's so much narrative and atmosphere created in a relatively loose structure, implied in facial expressions and the cinematography.
Delush is set to perform a few gigs in the country during the coming months. In Sham's Speakeasy Sessions, Allenwood, in aid of Pieta House on June 1st and Kenny's in Lahinch on June 4th. The artist is also set to perform in the BelloBar with October Fires and Strange Boy on June 7th. Tickets for the Bellobar gig are on sale now here.