Slane Irish Whiskey is a trailblazing Irish Spirit that has music in its heritage. Like Nialler9, Slane Irish Whiskey is all about new adventures and making a bold choice. Next time you're looking for a spirit that comes recommended from someone who knows their music, try Slane Irish Whiskey.
Please enjoy Slane Irish Whiskey responsibly/visit drinkaware.ie.
© 2022 Slane Irish Whiskey

---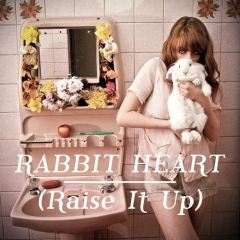 I like this Optimo Espacio remix for the weird atmosphere it creates. It's neither a dance remix or an ambient one, but Florence Welch's vocals are used ethereally and there is a persistent squelch to it.
It's four minutes before anything but harmonies are sung and there's a general air of uneasiness throughout the track's 7 minute running time. The climax will not be aired this time. I keep listening to it though so now you can too.
The remix is taken from the recent IAMSOUND release A Lot of Love. A Lot of Blood.
Florence & The Machine – Dog Days (Optimo Espacio remix)
Her new single 'Rabbit Heart (Raise it Up)' is pretty special too.

While we're on the remix tip, Passion Pit have been remixed by Ninja Tune's Shuttle and they themselves has reworked the new version of Dan Black's 'Hyptonize' now called 'Symphonies'. Grab them after the more.
Passion Pit – The Reeling Shuttle's Super Club Megamix 99)