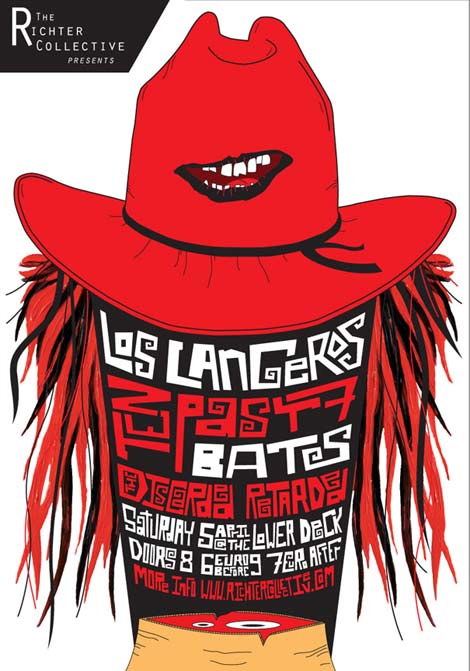 Following a series of split label releases, Armed Ambitions and Popular Records have set up an independent / DIY record label, music distributor and gigs promoter called The Richter Collective.The label is currently working with Adebisi Shank , We Are Knives and The Vinny Club.
You should check out their monthly podcast which features an independent artist discussing five bands that have influenced them and introducing one of their own songs. I've only listened to The Vinny Club one but it's deadly. Hoddle and Waddle!
The formal launch gig for the collective is on Saturday April 5th in The Lower Deck, Dublin. The lineup is:
Los Langeros
Ten Past Seven
Bats
Discarded Retarded
Doors 8pm €6 euro before 9pm / €7 after.
Flyer below