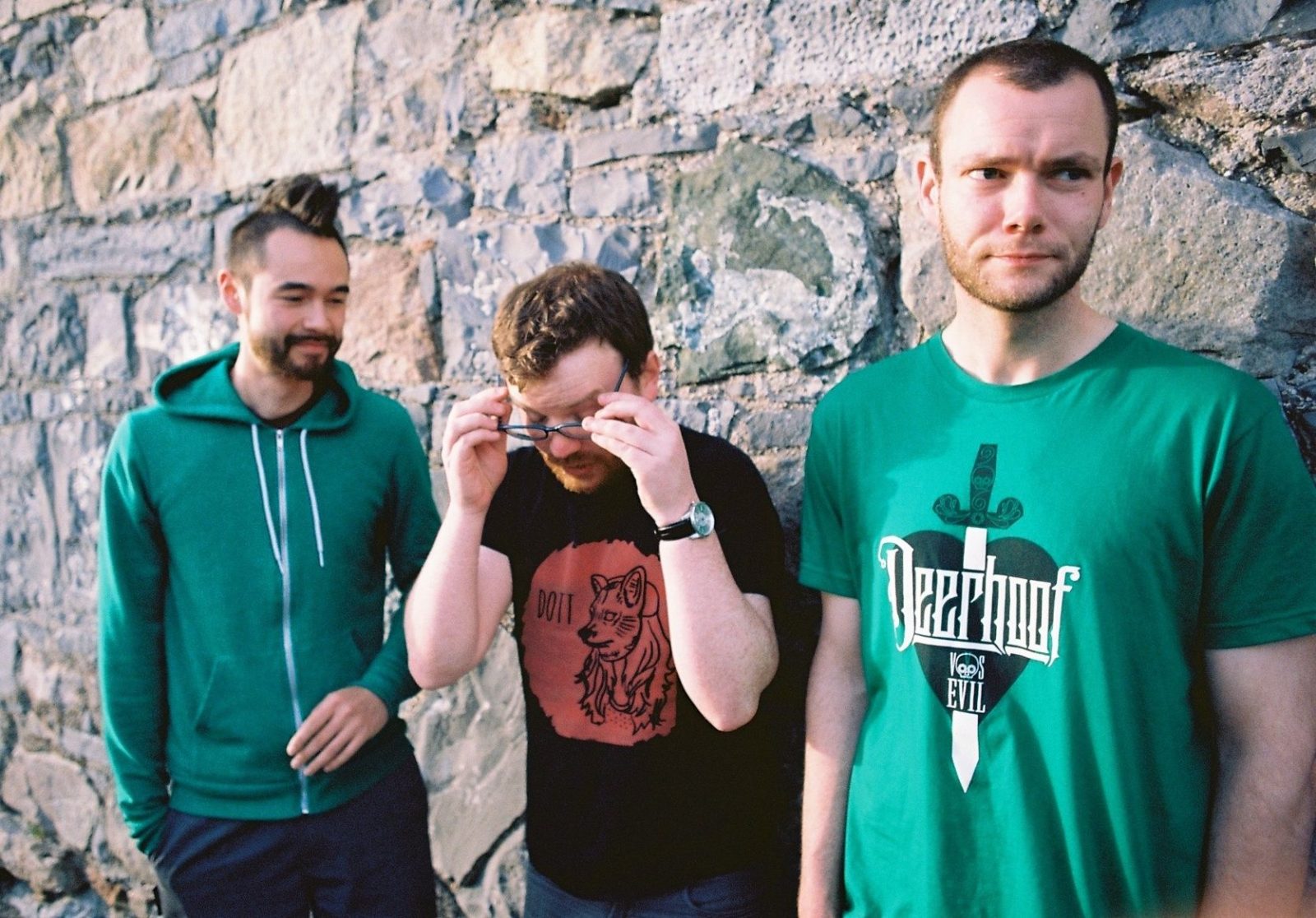 The last time I saw So Cow live, back in November, Brian Kelly said it would be the last gig from them for a while. Presumably because the trio were psyching themselves up (or recording) for their new album The Long Con, the first album from the band not recorded by Kelly on his own, and the first with all the band bassist Jonny White and the pride drummer Peter O'Shea (they must be expensive to hire).
It was produced by Greg Saunier of Deerhoof, recorded live quickly over four days in Ballyheigue in County Kerry ("most likely inspired by the wi-fi being out of order," they say) and is coming in September on Goner Records.
The last song on the record 'Barry Richardson' is reflects on your recent years and what friends are up to ("we kept a lid on our opinions / maintained a fear of the cross") and ending up having a pint with the titular pub stalwart It's a jaunty indie-rock tune that So Cow are so good at. It's not pub rock though, thankfully. Go on the lads.
The Long Con Tracklist
1. Get Up Off That Thing
2. Science Fiction
3. Sugar Factory
4. Operating at a Loss
5. I Want Out
6. Vigilanti Cura
7. Say Hello
8. Turning Into You
9. To Be Confirmed
10. Guess Who's Dead
11. The Other One
12. Second Last Line of the National Anthem
13. Barry Richardson
US tour dates
Sept 14 – Milwaukee, WI – Quarter's Rock & Roll Palace
Sept 15 – Chicago, IL – The Empty Bottle w/ Party Bat
Sept 16 – Cleveland, OH – Now That's Class w/ Chomp
Sept 17 – Columbus, OH – Ace Of Cups w/ The Young
Sept 18 – Pittsburgh, PA – Gooski's w/ Shark?
Sept 19 – Brooklyn, NY – Death By Audio w/ Shark?
Sept 20 – Manhattan, NY – Cake Shop w/ The Oranges Band, Palomar
Sept 21 – Philadelphia, PA – Silk City w/ Shark?
Sept 23 – Durham, NC – Chateau Moby Dick
Sept 24 – Nashville, TN – Betty's
Sept 25 – Memphis, TN – Gonerfest 11 w/ Grifters, Ausmuteants, Radioactivity, & more