Stendhal is putting on a socially distant music festival called Unlocked this August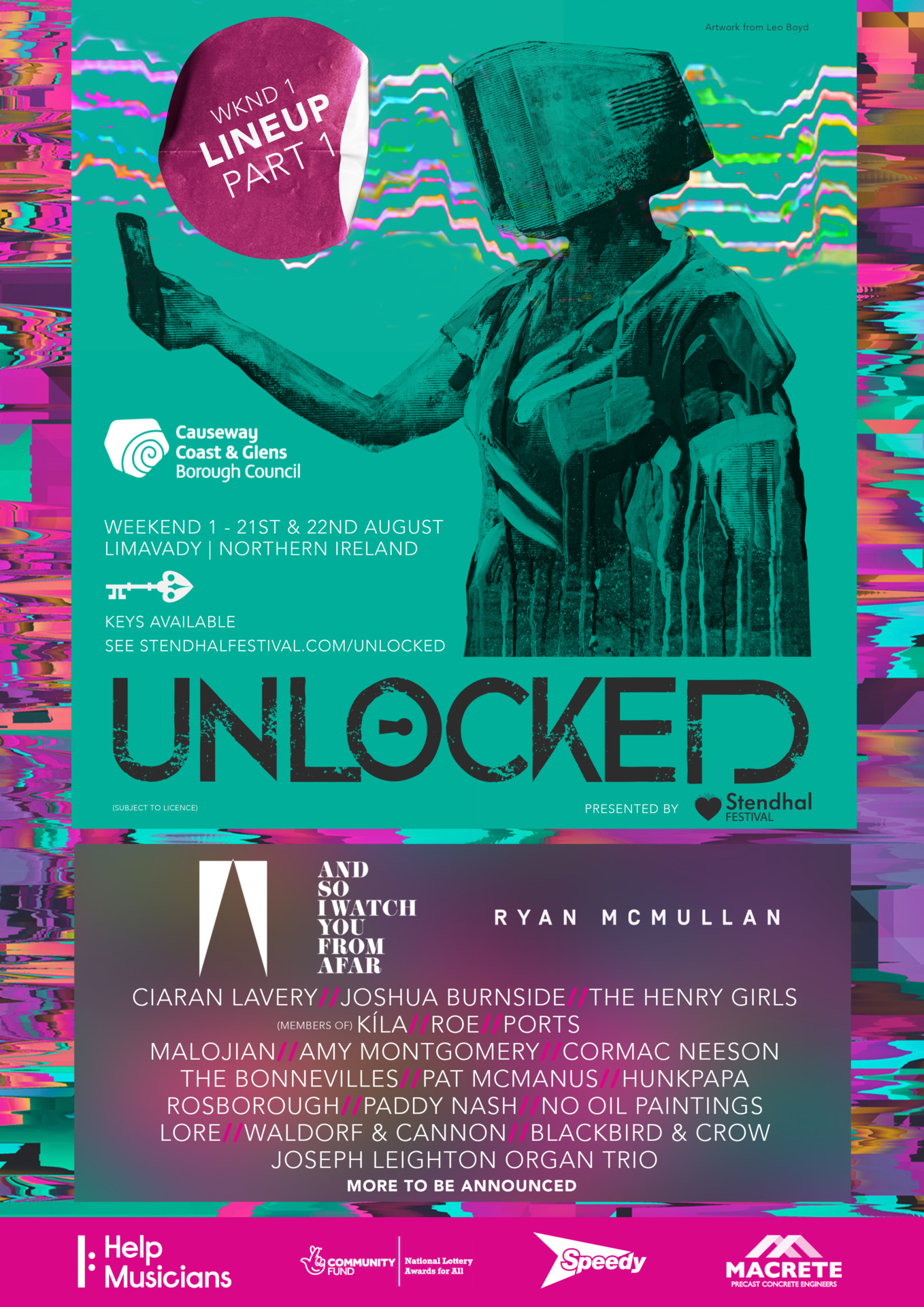 The Limavady festival Stendhal has rejigged its offering this summer to a socially distant music festival at Ballymully Cottage Farm, Limavady on August 21st and 22th this year called Unlocked.
Unlocked is to go ahead pending that the Northern Irish regulations via Stormont allow at least 500 people can gather outdoors, if NI joins the Republic's plan to allow outdoor gatherings of 500 people after July 20th, as was announced recently.
Organiser Ross Parkhill says:
"With the majority of Covid Issues on both sides of the border we have believed that a joint approach and consultation between both governments is vital, so we hope that there can be some consultation on this issue also. Its crazy to think that if we were not allowed to host 500 people outdoors in August that we could potentially drive 20 miles to a farm in Muff just over the border and be perfectly within the guidelines to do it there."

We have a really excellent plan in place to run the events while fully adhering to all social distancing measures and we are confident that once the decision makers get to review this plan that Unlocked will by given the go ahead."
Here's what the first lineup looks like:
And So I Watch You From Afar
Ryan McMullan
Kíla
Ciaran Lavery
Roe
Joshua Burnside
Cormac Neeson
Amy Montgomery
The Henry Girls
The Bonnevilles
The Pat McManus Band
Hunkpapa
Lore
No Oil Paintings
Blackbird and Crow
Rosborough
Ports
Malojian
Paddy Nash
Waldorf and Cannon
Joseph Leighton Organ Trio.
The second part of the line-up for event one and the first half of the line-up for event two will be released within the next fortnight.
Tickets for Unlocked Events 1 and 2 are available from July 4th at www.stendhalfestival.com