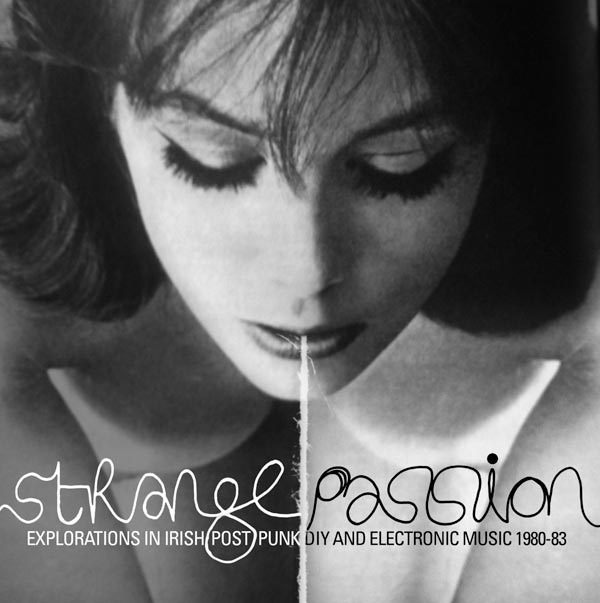 Curated by former Maximum Joy and current B-music DJ Darren McCreeesh, Strange Passion is a new compilation of "14 rare and seldom-traveled Irish post-punk, DIY and electro oddities from the early 1980s".
Compiled by McCreesh from private pressed vinyl and homemade cassettes for Finders Keepers' new sublabel Cache Cache Records, the compilation explores the first wave of the new wave in Irish music of the time. From the garage of Dogmatic Element's 'Just Friends' to the razor wobbly punk of The Threat's 'High Cost Of Living' to The Virgin Prunes' cacophonous 'Twenty Tens (I've Been Smoking All Night)' to Major Thinkers' anthemic 'Avenue B', this is a brief history of a time in Irish music that is often forgotten yet pretty fascinating by the sound of this comp.
Strange Passion is out in July 13th. McCreesh has a radio show on Power FM with the same name.
Ireland in the late 1970s and early 1980s was in the grip of uncertainty. Conflict in the north, social conservatism in the south; both fueled by religious hegemony and a truly desperate economic situation. To be young in Ireland at this time was extremely tough with many choosing to follow the well worn path of emigration. For those that stayed many had little choice but to join the dole queue as employment opportunities were poor. However, those emergent windows to a wider world such as TV, radio and print were combining to fuel imaginations and plant seeds of disaffection amongst an increasingly sophisticated and pop literate youth desperate for change. Needless to say when punk entered the mainstream the cultural and social conditions were such in Ireland that a hungry and culturally savvy new generation were perfectly primed to tap its latent energies.

This was catalyzed by new youth scenes which sprung up particularly in the main urban centers such as Belfast, Derry, Dublin and Cork. Fueled by boredom, and antipathy towards society it was a time when the raw primitive sounds of punk began to absorb new ideas and technologies and emerging acts were reaching audiences on an unprecedented scale thanks to new magazines such as Hot Press and Heat, fanzines like Dave Clifford's VOX and Imprint, and a determined focus on youth programming by the national broadcaster RTÉ. Awareness of what was happening in the UK and elsewhere was also significant in developing DIY culture in Ireland, with the sounds of John Peel's radio show, music magazines like NME & Melody Maker, emerging record shops and independent distribution networks like Rough Trade all doing their bit to create new demand for content.
– Darren McCreesh.
Tracklisting
1. Dogmatic Element – Just Friends
2. The Threat – High Cost Of Living
3. Chant! Chant! Chant! – Play Safe
4. Virgin Prunes – Twenty Tens (I've Been Smoking All Night Long)
5. Operating Theatre – Austrian
6. Stano – Town
7. The Peridots – No Water
8. Choice – Always In Danger
9. PH – Last Days
10. Major Thinkers – Avenue B
11. SM Corporation – Accentuate
12. SM Corporation – Fire From Above
13. Tripper Humane – Discoland
14. Operating Theatre – Eighties Rampwalk