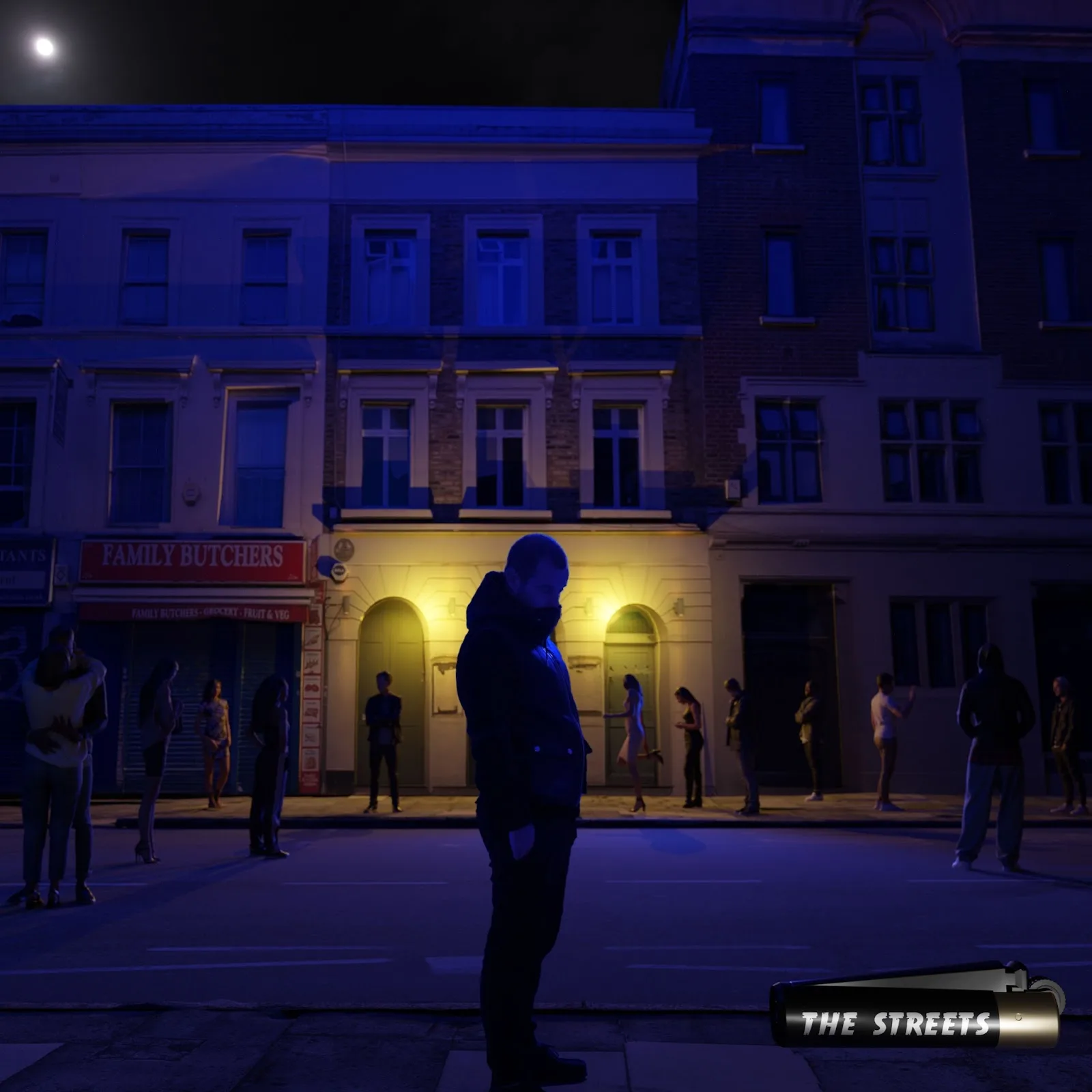 Mike Skinner has announced his first album from The Streets since 2011's Computer and Blues, and it arrives with news of a feature film of the same name and a new single 'Troubled Waters'.
The Darker The Shadow, The Brighter The Light is to be released on October 20th this year on 679 Recordings/Warner Music UK, along with a feature film to accompany it. Skinner has been working on the project for seven years.
'Troubled Water' is the project's first single, a cut above the loosey singles released over the last number of years. It features euphoric synth stabs, a soulful vocal and skittering drum and bass pads.
The film is "a tripped out noir murder mystery based in Londons' clubland," and was entirely made by Skinner, special effects and all.
"It has been seven long years working on this film and album. It's something I've always wanted to do and after dipping my toe in with some shorts and music videos, I felt I was ready. I tried to go the traditional route for a bit, but it's always served me better to follow my instincts and just get on with it myself, so I've directed it, acted in it, edited, sound mixed, funded, produced it all as well as written it. The album doesn't exist without it. Ultimately it's all the fruits of a decade on the DJ circuit, watching people in clubs and back rooms, testing out beats and basslines to see what connected – and putting it all together into The Darker The Shadow The Brighter The Light"

Skinner
The Darker The Shadow, The Brighter The Light features long-time collaborators Kevin Mark Trail and Robert Harvey, and Teef.
"The songs on the album soundtrack the film and also play the role of narrator of the film at times," the press release says.
The film will initially be screened on dates to be announced at Everyman Cinemas throughout the UK with more news to follow.
The Darker The Shadow, The Brighter The Light
TRACKLIST
1. Too Much Yayo
2. Money Isn't Everything
3. Walk Of Shame
4. Something To Hide
5. Shake Hands With Shadows
6. Not A Good Idea
7. Bright Sunny Day
8. The Darker The Shadow The Brighter The Light
9. Funny Dream
10. Gonna Hurt When This Is Over
11. Kick The Can
12. Each Day Gives
13. Someone Else's Tune
14. Troubled Waters
15. Good Old Daze