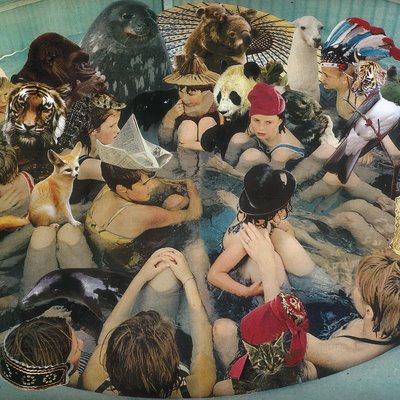 Some links of interest.
Possibly deranged blogger 12 Computers claims Grizzly Bear's Yellow House syncs up perfectly with Jean-Pierre Jeunet's The City of Lost Children. Also claims Thom Yorke's The Eraser works well with Kubrick's Dr. Strangelove.
I love album cover art. Art Vinyl has the results of their 2006 cover art poll up.
Cat Power features on the new Faithless album?!?!? What. Up. the. Fuck???
For Fans of Animal Collective, a new solo album from Panda Bear entitled Person Pitch is coming real soon. Aptly enough, Gorilla vs Bear has the mp3 and details.
Unofficial and amusing video for Spank Rock's "Sweet Talk" appropriates footage from old sex education films. Not recommended for those squirmish about births.