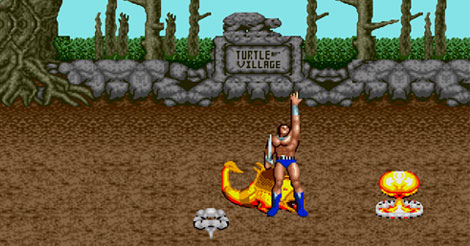 In an effort to shine a light on the unknown artists and songs that pass through the mailbox of a music blogger, this hopefully regular series will pick the MP3s most deserved of attention from nialler9 readers.
Jazzsteppa – AmeriCa B
When it starts, it's the sort of tune you'd expect to soundtrack the boss stage on Golden Axe. But the menacing synths dissipate into the background and the tune descends into an effective dubstep groove. Jazzsteppa's website suggests this is no one-man operation, there are four members playing laptop, trumpet, trombone and DJing. More info on the release at Boomkat. [Myspace]
Late of The Pier – vs Haunts – The Bears are Coming
Alex is the guitarist from London's Haunts and he sent this remix last week. These lads are so remix-savvy they have their own remix myspace. Nice remixers too by the sound of it.
Roche – Dashing
Listen to that baaaaaaaaaaasssss. Badass. The track is taken from Solos In Stereo II compilation which claims to showcase the Bay Area's label output of "forward-thinking hip-hop, soul-inspired vignettes, ethereal electro-disco, and highly listenable experimental fare". Roche is joined on this tune by Livingston Gains. Check out more of his stuff here.
Mochipet -Tangle (Reverse Engineering remix)
You remember Reverse Engineering from last year right? The Swiss hip-hip group took time off from recording their 2nd album, to take part in the Mochipet Remix contest. Still have to wait until Spring 2009 for the album though! This is real nice though.
Little Dragon – Recommendation (Toddla T Remix)
You might not know Toddla's productions just yet but you'll surely know the company he keeps. He produced the latest Roots Manuva single, remixed Tricky as well as working with Dublin's Detboi. This is a remix of Sweden's Little Dragon.
MJEX – The Boys Have Had Enough (Dry County remix)
Returning the favour displayed in our last installment, the soon to be formerly-known-as-Dry County take on Messiah J and the Expert's 'The Boys Have Had Enough'. DC take the original and and place it on a bed of synths and disconcerting sound effects.
Free mixtape download of Eine Kleine Nacht Musik's German themed mixtape. (What's with the German theme this week?) The mixtape features Kraftwerk, Faust, Neu, Tangerime Dream and loads of german acts yuo've never heard of. The really weird-ass site is here.