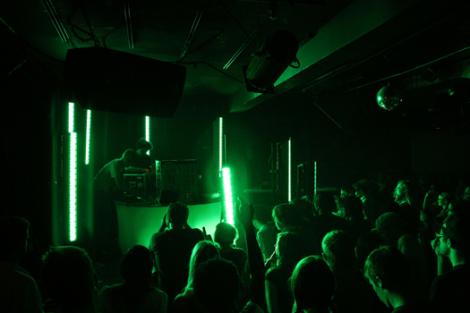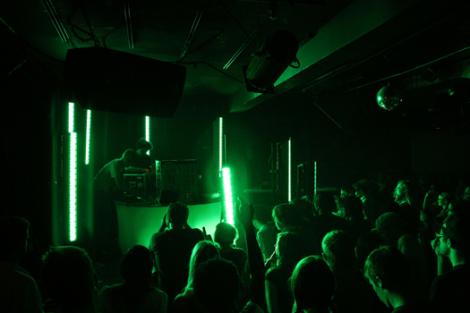 I want those strip lights that Simian Mobile Disco are using. I want a full set like the Animal Collective last week. Are they even called strip lights? Anyone know? Anyway, seeing as it's Friday here are some tunes for your weekend escapades.

The jury is still out on Simian Mobile Disco's album but the album opener is an effective tune with a distinction that I quite like.
Simian Mobile Disco – Sleep Deprivation
[audio:https://nialler9.com/mp3/Simian Mobile Disco_Sleep Deprivation.mp3]
Yet another excellent Reverse Engineering track. This time featuring New Yorker MC M.Sayyid (Antipop Consortium). Glad to see that due to this blog, RE will have a song featured on an upcoming Netlab release "What Are We If Not Dangerous?"! Buy their EP.
[audio:https://nialler9.com/mp3/Reverse_Engineering_-_Fly.mp3]
We featured a Height track in a recent podcast and this is another offered free on their website. 3 more here.
[audio:https://nialler9.com/mp3/height_smashyoureyes.mp3]
Ms Dynamite-eee's brother has made a great electro/hip-hop/grime album and this is the title track from it. Trivia: Akala was formerly a football player with Wimbledon F.C. and West Ham United's youth team, playing in defence.
[audio:https://nialler9.com/mp3/Akala_-_Freedom_Lasso.mp3]
Classic Jungle track from Soul Jazz Records' recent compilation Rumble in the Jungle.
[audio:https://nialler9.com/mp3/Cutty_ranks-limb_by_limb.mp3]
I bought the Big Dada: Well Deep compilation last week and it reminded me of this track from the 2000's Gun Hill Road which was also released on Big Dada.
[audio:https://nialler9.com/mp3/Infesticons_-_Hero_Theme.mp3]