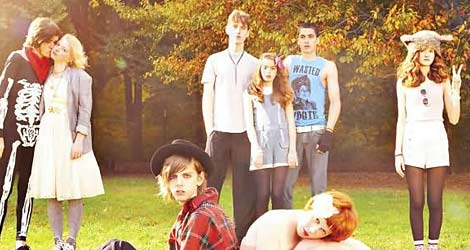 This was prompted by the rather wonderful new M83 track 'Kim & Jessie' which was obviously directly inspired by all things adolescent and 1980s. There's been a bit of a non-ironic 80s revival going on lately with stuff like Neon Neon par example. Before that we had Donnie Darko and its distinctive soundtrack which is referenced on the Saturdays=Youth cover art along with The Breakfast Club.
Whether your cheese of choice is Rico Mambo, 'Live to Win', 'We Built this City', A Flock of Seagulls, 'Don't You Forget About About Me' or Final Countdown, spill your guts in the comments – What are your favourite cheesy 80s songs?
Here's one to get you started along with the inspiration for the post..
Tears for Fears – Head Over Heels (1985)
I'm off to London to do visuals for the Bonus Party, see you on the other side!