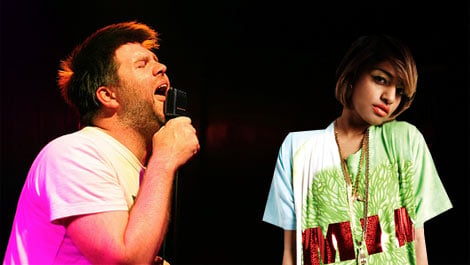 Or Yet Another Paper Planes Remix
Pedro alerted me to this DFA remix of "Paper Planes" after my Holy Fuck remix post earlier this month. I've since dug up with full-length version of it which will feature on Paper Planes: Homeland Security Remixes which also includes remixes by Afrikan Boy & Rye Rye, Big Bun & Rich Boy, Scottie B and a DJ Eli remix of "Bamboo Banger". The Holy Fuck remix doesn't feature, neither does the recent Adrock Beasties remix though.
This is another superb reworking as you'd expect from Murphy and Goldsworthy.
MP3
MIA – Paper Planes (DFA Remix)
[audio:http://www.nialler9.com/mp3/MIA_-_Paper_Planes_(DFA_Remix).mp3]
Buy the EP from iTunes /eMusic / Amazon MP3.