Right, now that 2006 has been put to bed, let's look forward to some releases coming in early 2007.
Air – Pocket Symphony
Due: 5th March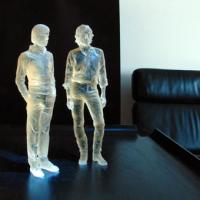 It's 2004 since the French duo released Talkie Walkie but they've been busy. As well as contributing to the soundtrack of Sofia Coppolla's Marie Antoinette, recording an album with French actress Charlotte Gainsbourg, releasing a solo album Darkel by Jean-Benoît Dunckel and compiling an DJ mix for the Late Night Tales series (highly recommended), they have found time to record a new conventional Air album with Nigel Godrich. It features vocals by both members as well as contributions from Jarvis and The Divine Comedy's Neil Hannon. Despite reports of a new direction, Pocket Symphony seems to be a logical progression of the sound on Talkie Walkie with plenty of acoustic guitar and piano amongst the trademark Air synths.
Cornelius – Sensuous
Due: April (TBC)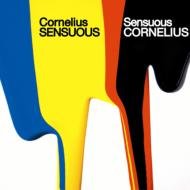 Already available on import for the last six months from Japan, 2007 should see an official release (perhaps with bonus tracks) for new album Sensuous a continuation of Keigo Oyamada's exploration into sound. This time around we get more expansive instrumentation than previous effort Point with Cornelius tinkering with bells, photocopiers, detuning guitars, fast numbers, a Dean Martin cover and collaborating with the Kings of Convenience on some songs. Truth be told it sounds somewhere in between Point and Fantasma but seeing as these are two of my favourite albums, I'm not disappointed. What strikes me most about the album is the ability he has to produce sound into some beautiful harmonic textures. Check out the video for Gum – to see the visualisation of that sound produced brilliantly.
[audio:https://nialler9.com/mp3/Cornelius_-_Music.mp3]
Cornelius – Gum

Gruff Rhys – Candylion
Due: 8th Jan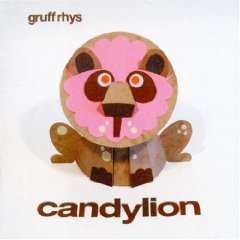 Starting with an eccentric theme tune intro and finishing with a 15 minute daydream opus set on a plane flight involving an actress who Gruff has no time for stealing the window seat, a terrorist hijack plot, and Hollywood fairytale endings. There is plenty to enjoy in-between and the album is a lot poppier than most Super Furry releases and is a lot more accomplished than his solo debut. It's got a 70's psychedelic vibe to it (take it from someone born in the 80's – I know 70's psychedelia 😉 ) and some songs in Welsh too. Gruff is playing Vicar Street on March 31st – tickets are priced €23. See you there!
[audio:https://nialler9.com/mp3/Gruff_Rhys_-_Candylion.mp3]
Bloc Party – A Weekend in the City
Due: 5th Feb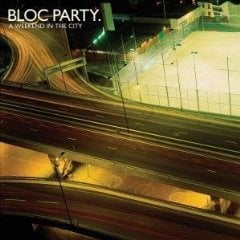 This album was leaked two months ago, so no doubt a lot of people have heard it by now. I have a feeling Bloc Party might suffer a bit of a slump with this album, not because of the songs (they are mostly good), but because it's never going to live up to expectations.
Look at it this way. When Silent Alarm was released, it sounded like nothing else at the time taking inspiration from post-punk bands. It captured the imagination as fresh and in the present. It's a record informed by a modern metropolis (A Weekend in the City is no different and is of course, the album's main theme). When a band sounds so fresh and unique on their debut by the time their second album comes around, they can be viewed as having some kind of boundless creativity with which to pour into a new release. But human nature clings to patterns and routines and we soon discover that constant re-invention is not something we are good at. We like formulas and repetition but this may not be enough to save Bloc Party on this record.
A Bloc Party formula is starting to appear here. The initial disappointment of the lack of a new sound or Kele's limited vocal inflections will disappoint many but can give way as there is enough quality moments during the first half of the album. The second half lags in quality and makes me feel sleepy though.
Also, I'm still not sold lyrically. Touring with emo band Panic at the Disco! may have been a sign of the closer alignment the band feel with their Transatlantic partners and I've cringed at some of the emo-tinged lyrics on this album – "Nobody can be trusted over the age of 14", "I am a martyr / I just need a motive". In fairness, that is only one song ("Uniform") and they still capture city alienation on "Waiting for the 7.18" – "Waiting for the seven eighteen / January is endless / Weary-eyed and forlorn / The Northern Line is the loudest" as well as nice sentiments of love (edit: it's about cocaine – see comments) on "On" – "You make my tongue loose / You make my tongue loose / I am hopeful and stutter-free".
It'll be interesting to see the reaction to this when it's released, but for those that have heard it, what do you think?
Amon Tobin – The Foley Room
Due: March
Seeing a different approach than previous albums, The Foley Room sees Tobin delve into field recording. From his MySpace last May –
For the past eight months I've been collecting field recordings for work on a new album. it's the first time I've ever done this. the process is completely at odds with how I normally do things (strictly from vinyl) and involves machines and animals as well as people, none of which I can claim to fully understand.

every recording from ants walking on tinfoil to string quartet was treated objectively as a building block to be put together later. animals were encouraged to be musical and musicians convinced to abandon years of practice and discipline and perhaps play their instrument with a sword.

there's nothing new about field recordings of course. it's obviously been the traditional source material in sampling since the early days so I'm really going 'back to school' on this one. on the other hand, I always saw a divide between music that was based purely on sound design and tunes that were written to physically move people. a challenge for me has been to try and make 'tunes' using aspects of sound design normally associated with highbrow academic studies in this area. I don't know how successful I've been but that was a goal anyway.
Well the album is ready now and will be accompanied by a DVD detailing the recording. From what I've heard it sounds HUGE. There's two trailers on youTube.
[audio:https://nialler9.com/mp3/Amon_Tobin_-_Bloodstone.mp3]
Other notable releases
LCD Soundsystem – Sound of Silver (March)
This has been leaked about four months before release so I'm not going to post any of the songs here. Needless to say James Murphy has got the party soundtrack covered once again. "All my Friends" is becoming THE tune to play at parties. I'm sure you can listen to a few tracks on The Hype Machine if you are curious.
Arcade Fire – Neon Bible (TBA)
There has been some Arcade Fire related activity over the last while – new tracks, mysterious phone numbers, iTunes pre-release mishaps, Olympia gig rumours etc. Your best bet is to head on over to the Torture Garden and Shane will have you up to speed as more details become available. He's a MASSIVE fan. I will say that I've heard "Intervention" (the newly recorded version) and it's a little bit special.