So say the organisers of Body & Soul Festival this year, who are among most considered music festival practitioners in Ireland. They have repeatedly shown themselves to be considered curators in terms of approach, experience, artists, offerings and vibe.
Some festivals throw around words like "boutique" and "arts" but when it comes to the crunch, many organisers make do with a few flags and a bit of colour to to help create their atmosphere.
With Body & Soul Festival, it has always felt like the organisers have whiteboarded and brainstormed, and pushed beyond the marketing speak to really attempt to bring in fresh voices, artists, interesting people and creatives to showcase and illuminate what they do best.
So, along with halving its numbers to 5,500 capacity in Ballinlough Castle Estate, Westmeath, Body & Soul really has tried to rip it up and start again. By not announcing their lineup like everyone else, it also set them apart and it's easy for us all now, after two years away to focus on the acts that are playing the weekend.
We refuse to simply play the hits.

Body & Soul, 2022
There are no shortage of great music to see at B & S on the Summer Solstice weekend, 17th to 19 June this year – names like Róisín Murphy, Mogwai, Kelly Lee Owens, Yves Tumor, Pillow Queens, CMAT and more as heard on our festival playlist, but I know from experience of attending the festival, some of the most memorable lasting moments didn't involve much music at all.
Let's have a look at some of the experiential offerings at Body & Soul Festival this year.
---
1.
Jon Hopkins' immersive sonic experience & talk
As well as confirmed to play a special 90 minute DJ and AV set at the festival which is exciting enough this year, Jon Hopkins will also be central to one of the installations on site, where the ambient-leaning music of his recent album Music for Psychedelic Therapy can be experienced on playback in a specially designed geodesic dome across the weekend.
With the album inspired by Hopkins own explorations into psychedelic-assisted therapy experiences and ceremonies, the musician himself will participate in a live panel event on the Woodland stage on Friday evening in conversation with ecologist and writer Dr Sam Gandy of the Centre for Psychedelic Research at Imperial College London and Irish Shaman John Cantwell.
Awakenings: Psychedelics, Healing & Nature will explore how psychedelics can be used in a safe and revealing manner in order for people to learn more about themselves and connect more deeply with the world around them.
---
2.
Light Sculptors & New Jackson
Those who caught a look at last year's Body & Soul film Eriu, will have seen Light Sculptor's collaborative project with David Kitt's electronic project New Jackson.
As the image above shows, a unique light installation called Flow will form the backdrop for a New Jackson's music to be performed..
For "Flow" for Body & Soul, they attempt to visually capture the phenomena of collective atmosphere. There is a group presence of connection at concerts/clubs/theatre and music where people seem to connect on a higher level. That euphoria is captured in "Flow", the lights representing the synapses of the brain flowing together connected and firing all at the same time, a collective consciousness – a connected atmosphere.
---
---
3.
Aoife Dunne's BETWIXT installation
The Digital installation artist Aoife Dunne is a creator of large-scale immersive environments that uses sculpture, video, sound, performance, technology, and costume in a multimedia effect. Their work is inspired by post-pop and post-internet ideas.
Dunne's work will be on display at Body & Soul, placed in a context where it interacts with the environment introducing a surreal installation on site called BETWIXT.
The installation explores the artist's experience with dissociation and hyperreality, and "depicts a character involuntarily escaping reality, disconnecting from thoughts, identity, consciousness and memory."
You will find BETWIXT in the forest.
---
4.
Food On Board
Long gone are the days when a burger van with excessively-salty chips and a dry burger were considered adequate festival fare.
Festival food offerings have gone beyond decent pies and pizza, and there's room for food with high nutritional value, and actual green foods that aren't just an afterthought.
At previous Body & Souls, Food On Board has been an oasis of escape and refuelling. Started by Cork food entrepreneur Jack Crotty at previous festivals, Food On Board aims to reduce the waste generated by ephemeral food packaging at festivals by utilising wooden boards and non-single use cutlery that is washed and reused throughout the festival in a sustainable manner.
That's a great idea, and luckily, the food is always great at Food On Board too. This year's Circular food court vendors at Food On Board in the walled gardens include brunch from West Cork chef and food truck owner Caitlin Ruth, Kilkenny taqueria Ixca; Vietnamese noodles from Good Pho You; Raw Food from Fairmental, Kimchi and pork belly bowls, Olivia's raw treats and vegan cakes; and grilled sourdogh toasties from Cáis in Dingle.
---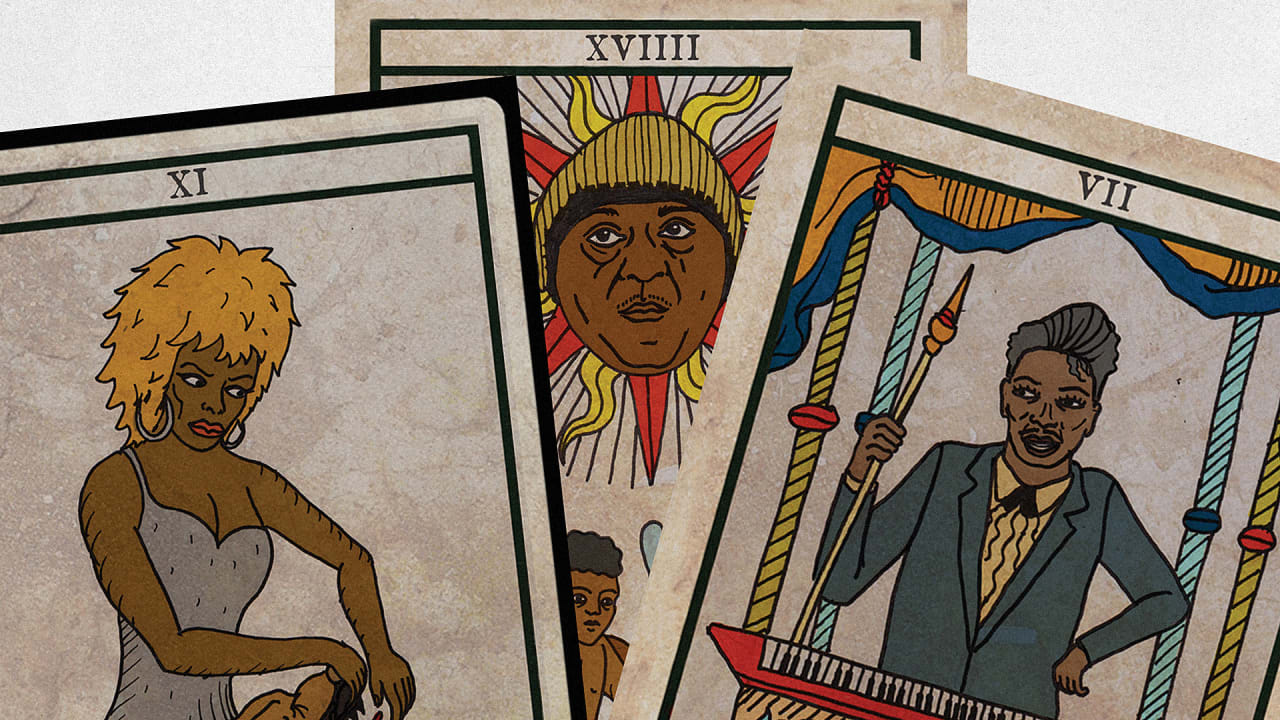 5.
Black Power Tarot: King Khan & Michael Eaton
You may remember Canadian musician, producer, writer and artist Arish Ahmad from his various bands under various permutations of the name King Khan (and the Shrines, and the BBQ Show).
The Black Power Tarot is Ahmad's latest project – 22 Tarot cards displaying prominent African American musicians, authors, comedians and more as tarot archetypes, illustrated by Belfast-based artist Michael James Eaton (who has also been a designer for Game of Thrones).
The cards will be displayed as large-scale tarot cards at Ballinlough depicting personalities like Richard Pryor, Nina Simone, Howling Wolf, Tupac, Curtis Mayfield, Alice Coltrane, Sun Ra and Erykah Badu.
King Khan will also be doing tarot readings and a DJ set of music featuring artists on the cards.
---
6.
Bob Stanley
Bob Stanley is known for his work as cofounder and keyboard player for the band Saint Etienne along with being a DJ, record-label owner, and music journalist.

He's also now written two great comprehensive books about pop music, with the most recent Let's Do It: The Birth of Pop, charting the story of pop, from 1900 to the mid-fifties;

Stanley will present a talk and a DJ set inspired by the music featured his book.
---
7.
The Sanctuary
Are you truly festival fit after two years away from fields? You might not be, but that's OK, there's plenty of chilled spaces in Ballinlough Castle.
Take a temporary wellness retreat with options at The Sanctuary by the lake including wood fired saunas and hot tubs, seaweed baths, sound healing, tribal spirit drumming, Hawaiian lomi lomi massages, biodynamic craniosacral therapy, summer solstice yoga nidra, reiki, meditation and an Ogham Tree Circle.
There are special guests including yoga artist David Stringer (whose also a Grammy-nominated producer and musician), along with foraging walks hosted by musician Peter Broderick.
Bookings will also open in advance so look out for that.
---
Buy tickets to Body & Soul and learn more about the festival.