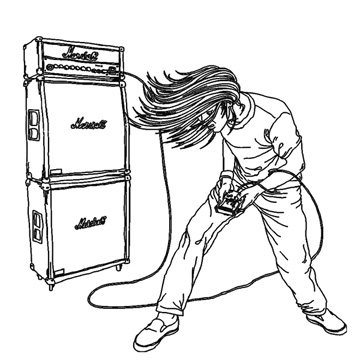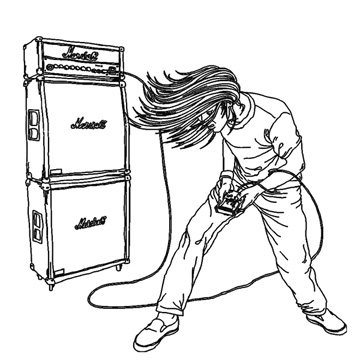 Currently, as music fans we being subjected to a growing number of musical trends that have nostalgia as a common theme. Some good, some bad. The Springsteen Effect (Arcade Fire, The Killers), New Rave (The Klaxons and … well just The Klaxons) and a general 80s revival seguing into music videos (The Gossip's – "Standing in the Way of Control" for example) and many other facets surrounding music.
Tied in with all of this, is the increasing acceptance and employment of obsolete computers such as Gameboys, Commodore 64s and other vintage gaming consoles pushing the boundaries of the intended use of these instruments (As that is what they become). Where as most electronic production relies on samples, the genre known as Chiptune, Gameboy music or whatever you want to call it yourself relies on real-time low processor-based sound chips for their heavily synthesized and unique sound. So with that in mind after the jump are two artists and one compilation using this technique to great effect.

Crystal Castles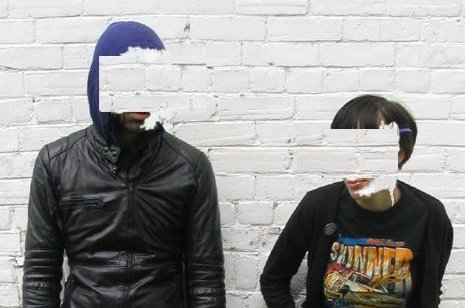 Named after She-Ra's house and a 1983 Atari game of the same name, this Toronto duo (who Justin already mentioned this week) mix the chipcore ethos with a shouty dance punk sound. So far, they've released the 7″ Alice Practice EP which was limited to 500 copies and is sold, sold out. You can hear the first two tracks below though of course. As well as various other CD-Rs and planned 12 inches, they have remixed The Klaxons amongst others and are currently on tour. They'll be dropping into Dublin on May 11th to play as part of the Maximum Joy club in Kennedys alongside Cap Pas Cap.
Crystal Castles – Alice Practice
[audio:https://nialler9.com/mp3/Crystal_castles_-_Alice_Practice.mp3]
[audio:https://nialler9.com/mp3/Crystal castles_-_Dolls.mp3]
[ MySpace | Myspace page #2 ]
The Vinny Club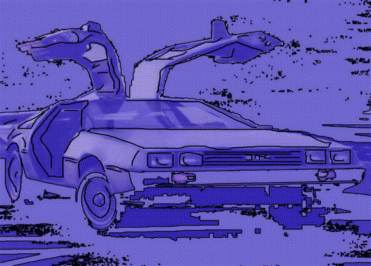 Vinny is a chap from Dublin who appropriates Commodore 64 sounds along with other real instruments. His tunes sound like proper soundtracks to vintage cartridge games except for a lot more frantic and catchy. Listen to the cutup "Infinite Smoke Bombs" and the ping-tastic "Armand Assante". But the end of level boss tune and the highlight of what I've heard so far is the driving malevolent "It's not you It's OF". Starting with a radio jingle of "Nineteen Eighty Threeeeeeeee", it kicks into ultra-violent synth mode and struts around beating the shit out of anything that moves for 2 and a half minutes. Vinny will be doing gigs in a two months or so in support of a new release entitled Rocky IV Concept Rekerd and you can also check out some videos for a couple of other songs on his blog. Cool stuff.
The Vinny Club – It's not you, It's OF
[audio:https://nialler9.com/mp3/The_Vinny_Club_-_its_not_you_-_its_OF.mp3]
The Vinny Club – Infinite Smoke Bombs
[audio:https://nialler9.com/mp3/The_Vinny_Club_-_Infinite_smoke_Bombs.mp3]
The Vinny Club – Armand Assante
[audio:https://nialler9.com/mp3/The_Vinny_Club_-_Armand_Assante.mp3]
[ MySpace ]
8-Bit Operators
"People grew up immersed in this stuff – that 8-bit, blippy sound speaks to them on a deep level. It's taking back a pure and total part of our childhood and turning it into something crazy and new"
– Mike Rosenthal, artistic director, Blip Festival, NYC in XLR8R magazine, November 2006
Astralwerks got a load of the scene's avid 8-bit operators to contribute to a Kraftwerk tribute album using only vintage gaming devices to interpret Kraftwerk songs. Covers of "Pocket Calculator", "The Man Machine", "Trans Europe Express", "The Robots", "Showroom Dummies" are included. It's an interesting idea and shows that there is a huge global network of vintage synth loving enthusiasts to keep this scene alive. My hope is that we hear more chiptune fused with other genres and instruments that are ultimately more exciting. Think of Beck's 2005 Hell Yes EP for an example of the kind of high-profile merger of underground and established act that could push the boundaries of chiptune as a genre.
[audio:https://nialler9.com/mp3/glomag_-_pocket_calculator.mp3]
[ MySpace | Official Site ]