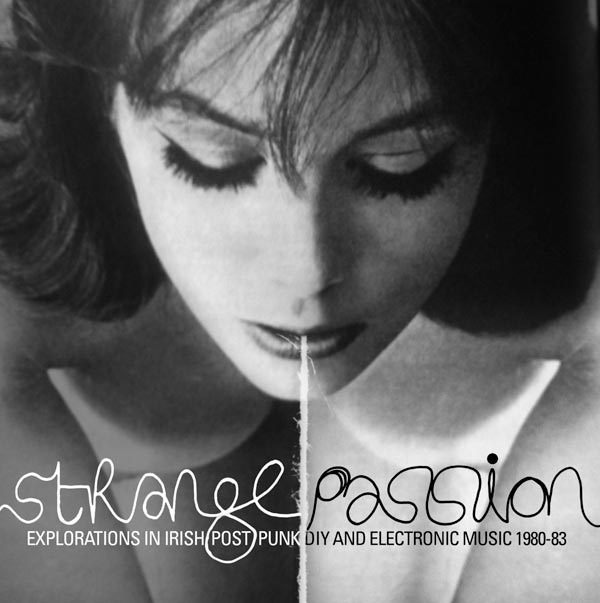 My second hand knowledge of post-punk from the early '80s comes almost entirely from Simon Reynolds' excellent book Rip It Up & Start Again. It covers the period of 1978 to 1984 where as a reaction to punk, bands delved into a more idiosyncratic form of music-making, a discordant complex style characterised by razor-sharp muscular guitar lines and the use of synthesizers. Notable bands of the subgenre include Public Image Limited, Siouxsie and the Banshees, Pere Ubu, Gang Of Four and Devo. Depending on your age you might be more familar with the resurgence of the guitar tropes of the genre with bands like Franz Ferdinand, The Strokes, Bloc Party et al in the middle of the last decade.

None of these bands channeled the complete off-centre weirdness and experimentalism of the original period, which continues to be a fascinating period of music to explore. It was avant-garde and art-rocking, primal and instinctual yet wildly variating. I'd previously assumed post-punk was a relatively minor blip in Ireland save for the Virgin Prunes or early U2. I've since given my copy of the Rip It Up away but both bands certainly got more than cursory mentions. You can read a Prunes extract from the book which includes art gallery installations featuring "'an abortion piece done with a vagina of meat' and a table around which fresh turds and piss had been deposited by each member of the group" here.
So it was pretty exciting to find out via Darren McCreesh's Strange Passion compilation, that a whole subset of Irish musicians not heralded previously had been plugging away in the early '80s assimilating post-punk into their own sound. Not only that, the styles of music in the Irish underground at the time were also wildly differential; not only can the 14 tracks on the compilation be described as post-punk, they are electronic, new wave, DIY disco and downright odd.
The compilation brings up a fascinating alternative history. The Threat's 'High Cost Of Living' (which was produced by Donal Lunny) lunges with a snarling hypnotic rhythm and amounted to their only ever recorded 7″ single. Most interestingly, as McCreesh's extensive notes reveal, the band nearly signed to Rough Trade until singer Maurice Foley became a Hare Krishna.
Dundalk band Choice's industrial synth paired with Jaki McCarrick's sweet vocals are highlight. From Wexford via New York, Major Thinkers' 'Avenue B' is the most accessible and immediate song on the compilation, a shoutalong punk tune with a pop heart, some tin can percussion and an amateur rap, that became a Manhattan club and radio hit after the Irish band emigrated and recorded the song there inspired by New York city.
Operating Theatre was the project of Irish electronic godfather Roger Doyle and Olwen Fouere's theatrical explorations; 'Austrian' features the dialogue of a photographer giving instruction to a model and a rolling keyboard synth-driven tune while 'Eighties Rampwalk' ends the tracklisting in an lullaby-like state.
Ireland was caught between two interpretations of post-punk, the British theatrical side and the American playful side and that push and pull can be felt primarily throughout the compilation on the vocals of the bands featured. 'Just Friends' from Bangor's Dogmatic Element displays a Velvet Underground/Nico influence, 'Play Safe' from Chant! Chant! Chant! goes for a slightly dreary disaffected Joe Strummer-esque drawl, 'Not Water' features The Peridots' Pete Hamilton attempts an Ian Curtis-esque baritone growl but yet, Stano's discordant electronic 'Town' is made all the more singular by his distinctive Dublin accent.
McCreesh's extensive notes are a vital reason for picking up Strange Passion in physical format; one particular nugget about SM Corporation, the band featuring U2's sleeve designer Steve Averill reveals that 'Accentuate' was intended as a jingle for Switzers.
Strange Passion achieves what great compilations manage to do, to give that feeling of complete discovery, of a series of off-beat unknown gems ready to be gleaned from the past once more. That the past belongs to Ireland makes it all the more palpable.
Strange Passion – Explorations in Irish Post Punk, DIY and Electronic Music 1980-83 is out now on Finders Keepers' Cache Cache. Get it locally.