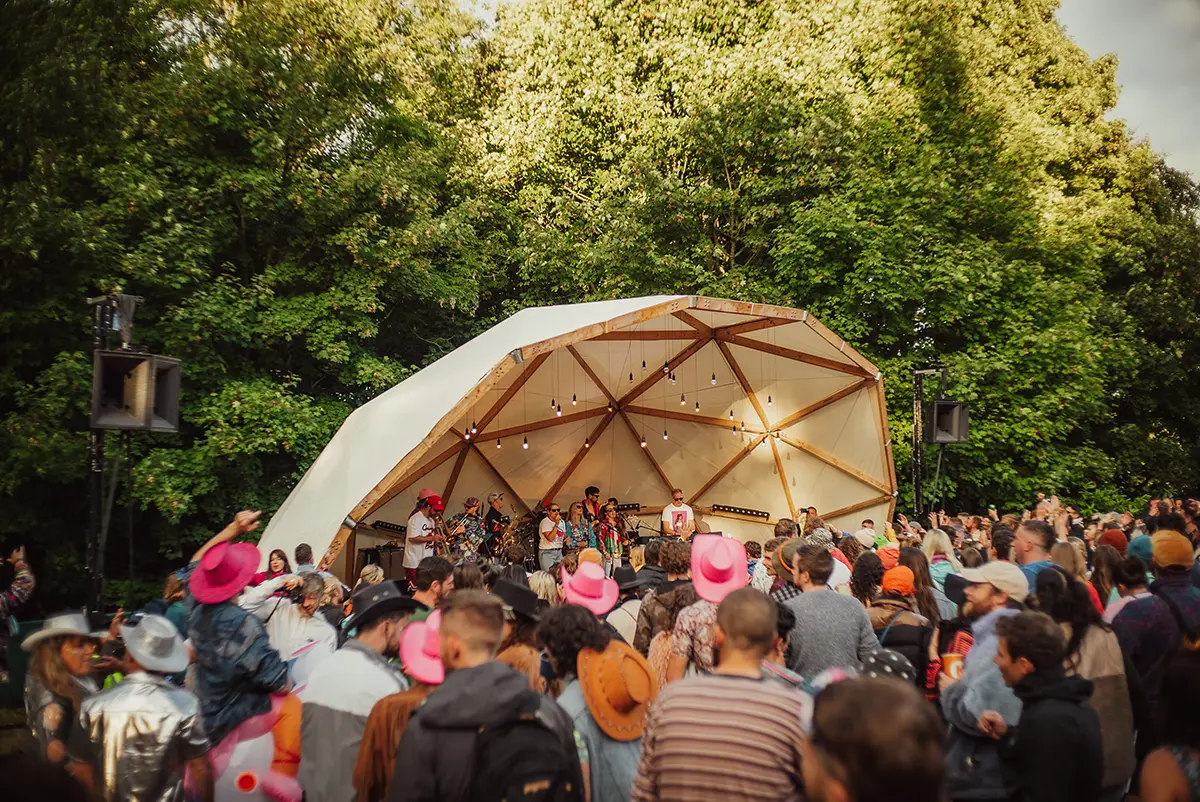 Photo Adrian O'Connell (@itchyfeetcreative)
Another Love Story has announced its main lineup for the festival at Killyon Manor from August 18th to 20th in Meath this summer.
Having previously announced James Holden, Sofia Kourtesis (Live), Martin Hayes, Theon Cross, Moving Still & more, the extensive main block of the festival is now here.
As you are likely aware, it is one of Nialler9's favourite festivals, and last year it expanded in a lovely way that didn't hurt the vibe, so always worth making the way to the manor, and Further Afield, The Front, Tree Haus, Shift Yard, Way Out There, Moon River and more.
I will be down there as part of Lumo Club this year too.
Added today are the likes of:
Live Acts:
The Comet Is Coming
Lisa Hannigan
Sorcha Richardson
Caoimhin O'Raghallaigh & Dan Trueman
JFDR
Zeitgeist Freedom Energy Exchange
Elaine Howley
Sean Carpio
R.S.A.G.
Thumper
God Knows
Moondiver
Negro Impacto
The Cope
Papa Romeo
Las Salamandas
Neil Dexter
Trá Pháidín
Chequerboard
Simon Cullen's MXXM
New Jackson
TR-One
Ordnance Survey
Toby Kaar
Soft Stone
Plus One
Attention Bebe
Moonshine Gladback
DJs:
Mano Le Tough
Charlie Bones & OG
Prosumer
Donal Dineen's Backstory
Oisin Leech
Peter Curtin
Lumo Club
Sinead Queen Of Rushes
The Sunday Times
Lolz
Martin Get Down Edits
My Name Is John
Bella Festa DJs
Cabin In The Woods
Cian Ó Cíobhain
Claire Beck
The Drifter
Lou Bru
The ALS Shift Shack Soundsystem
Another Love Story Tickets

ALS 23 | Tier 1 Early : €185.00 SOLD OUT
ALS 23 | Tier 2 Regular : €215.00 SOLD OUT
ALS 23 | Tier 3 Late : €230.00

We are also happy to announce new ticketing Tiers :
ALS 23 | Family Tickets €400.00 (2 x adults + kids U12)
ALS 23 | Group Tickets (5 for 4) €920.00 (€184 each)
Event subject to Licence, and all government advice & restrictions.

Tickets available at www.anotherlovestory.ie or via Eventbrite.
Another Love Story has become my favourite festival of the summer (2018)