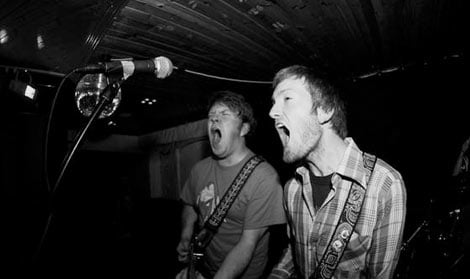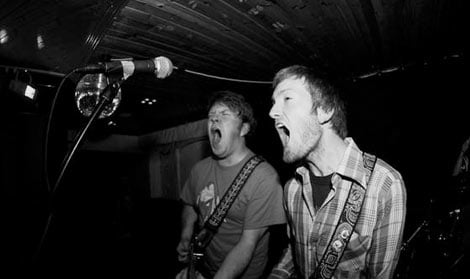 These guys supported Adebisi Shank at their EP launch and although I just caught the last half of a tune, they piqued my interest with the shouting, handclapping middle section from "BATS spelt backwards is STAB".
Bats are one of the bands of an genuinely exciting incipient alternative-rock scene in Ireland which include Adebisi, Enemies, Terrordactyl, We are Knives and Vimanas amongst others with the common theme being one of making some thrilling guitar music. Bats' live shows have been getting very positive word of mouth reviews indeed, so I'll be checking them out as soon as possible. At the moment the next gig they are playing is the Vimanas EP Launch with Herv and Adebisi Shank on the 22nd of September.
"Husband and Wife" is my favourite tune of the four on their myspace page, mainly down to the catchy guitar work throughout that starts 16 seconds in.
MP3
[audio:https://nialler9.com/mp3/BATS_-_husband_and_wife.mp3]
BATS – BATS spelt backwards is STAB
[audio:https://nialler9.com/mp3/BATS_-_BATS_spelt_backwards_is_STAB.mp3]