Belfast has always been good to me. Over countless trips up North, the city's people and music scene has always been friendly and open. Held back by sectarian violence for so long, these days, Belfast is running to catch up with the rest of us and in some ways, it's already passed us out.
Belfast's punk rock scene during the late 70s and early 80s gave hope and community to locals and spawned hit bands like Rudi, Stiff Little Fingers and The Undertones, and made a legend of Terri Hooley as immortalised in the superb film Good Vibrations. Hooley was an enthusiastic record shop owner and terrible business man who almost sacrificed everything to promote his acts. Hooley can still be found DJing regularly in Voodoo on Thursday nights as  I recently found out. Introduce yourself, chances are the first question will be – 'have you seen Good Vibrations?'
Since those early punk days, Belfast city has seen a number of fall and rises: from the '90s indie and rock movement that spawned Ash, Therapy?, Divine Comedy and Snow Patrol to the city's fervent dance scene that gave the world David Holmes, Space Dimension Controller and Bicep.
The quest for more is steadfast. In all my visits to Belfast over the years, I've never been far away or I landed right in the middle of a series of talks, panels or discussions. The Belfast music scene might have been at a disadvantage in the past but it's making the most noise in terms of striving for the recognition of its bands, its music industry and its city.
Last week, during The Sound Of Belfast, the Oh Yeah Centre held a day of talks around the concept of Belfast as a music city. Representatives from Canada, Liverpool and Derry participated, shared knowledge and information about how best to position Belfast as a music city in terms of tourism, engaging politicians and the public. The point made was that right now in the city, everyone talks about the TV show Game Of Thrones being made there and tours have built up around it. But a TV show doesn't shoot forever and will be gone in the coming years, while a sustained local music scene can have financial and social benefits perpetually.
That kind of busy optimism is one of the characteristics of Belfast city that lifts the place and always makes for a good time when there.
So, maybe you've not spent much time in Belfast or thought much about it. Maybe it's time you spent a weekend or a night there? Need some help navigating your way around? Here's my guide to what a music-loving fan must check out when in the city.
Venues
An epicentre of activity for the Belfast music community, Oh Yeah is a meeting point for bands, industry and fans. The registered-charity hosts gigs, talks and events. Last week that included the aforementioned Music City talks, Billy Harrison of the band Them playing songs and talking about his life and career at an event specifically for older people and a live event launching the Scratch My Progress EP, the culmination of a practical education programme for bands – the rock-charged Sister Ghost, loose guitar funk of Treehome, singer-songwriter Owen Denvir and heavy rock of Plague Artists were this year's chosen four. They were mentored through a release, from press photos, to bios, to recording in Oh Yeah's ample recording facilities, right up to Thursday night's gig. Scratch My Progress is just one of the many ways in which Oh Yeah is a proactive advocate for Belfast. In addition, the space gives offices to local music businesses and also features an exhibition telling the story of Belfast music over the years with plenty of memorabilia.
---
Just around the corner from Oh Yeah Centre, The Black Box is a wide room with a big dancefloor with tables and chairs which hosts indie and folk events among screenings and talks. A café is at the front of the building. Earlier this year, I had the pleasure of teaming up with The Thin Air for a showcase as part of the Output conference. It's always good to have a North/South collaboration and we had Ships, Autumns, Altered Hours and Contour play together from Dublin, Belfast and Cork. There'll be more of that in February.
Upcoming gigs: Ciaran Lavery, Beardyman, James Yorkston, East India Youth.
---
I've had a couple of good nights there over the years including a particularly memorable one hosted by the now-defunct AU Magazine-hosted Club AU with State Magazine where Super Extra Bonus Party destroyed the place in 2009 with their peculiar brand of electronic-rock (I used to do visuals for them) and then Space Dimension Controller did an entire gig with a leopard skin top and gold chain and dropped some rump-shaking electro with his own pitched down rap vocals on top. You can hear some of that sound on his excellent 2013 debut Welcome to Mikrosektor-50. Look out for its regular Beat Connection and Gigantic alternative club nights.
Upcoming gigs: regular The Thin Air's Tuesday Throwdown nights.
---
Formerly Auntie Annie's until a name change a couple of years ago, my first encounter with this bar and venue was DJing after Le Galaxie one night for Animal Disco. It was a couple of years before Le Galaxie were well known and before I would really consider myself a half-decent DJ but it was a fun night. Most of the gigs taken place here are from upcoming local bands.
Upcoming gigs: Go Swim, Rews, Mirador.
---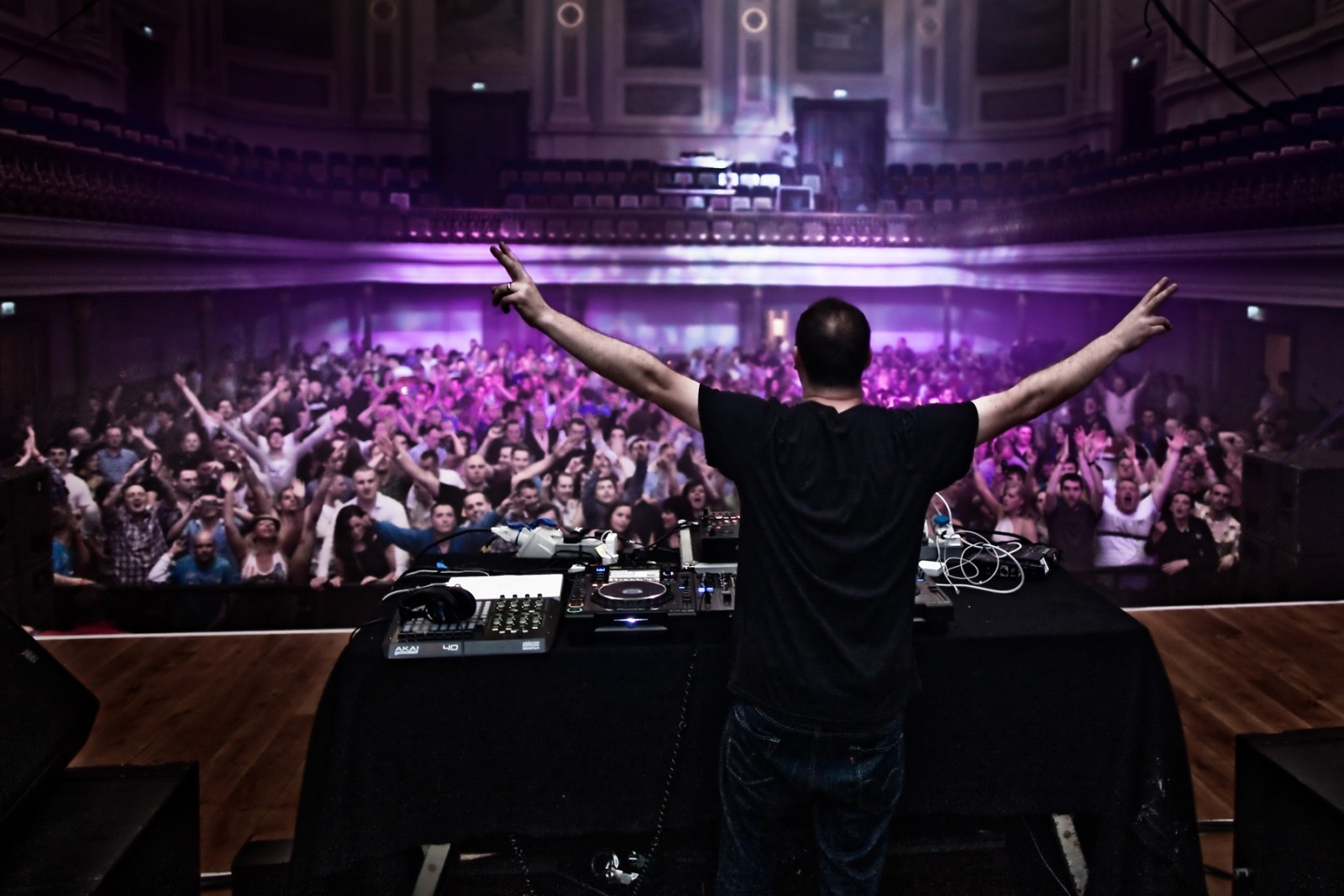 There's a big sense of occasion if you're playing or attending a gig at Ulster Hall, a venue with a long history. Recent names to play there include Van Morrison, the Manics and The 1975. A grand hall for big gigs. Ulster Hall is the place where Terri Hooley's Good Vibrations night famously had the best night ever but made no money due to the size of the guestlist on the night.
Upcoming gigs: Glen Hansard, The Coronas, Chris Cornell.
---
The Limelight has three venues, one large one and one small room, separated by Katy's Bar, a pub often used for smaller performances. During festival times, all three are used. Last year I saw Go Wolf, Sea Pinks and Ryan Vail play over the course of a short time in each space. The Limelight also hosts the quintessential weekly student night Dr. Sketchy's – run by the Across The Line legend Rigsy, now landed in Dublin on Wednesday nights.
Upcoming gigs: The Vaccines, Robert Hood, Roisin Murphy, Prides, Lissie, Marina & The Diamonds,
---
A traditional Irish pub with a downstairs basement venue, I've seen intimate shows here, as in you can hear a pin drop or everyone looks around when the door opens kind of intimate. Recent experiences included the brilliant unique talent of Katharine Philippa and this Thursday night when the Hozier-supporting Wyvern Lingo were supported by the brilliant "atmosfolk" Belfast / Dublin duo Saint Sister.
Upcoming gigs: The Drink.
---
It's where And So I Watch You From Afar brought Belfast's music scene together in solidarity for a series of gigs featuring Panama Kings, A Plastic Rose, Two Door Cinema Club, General Fiasco, Ed Zealous, Mojo Fury and Fighting With Wire. It hosted the Northern Ireland Music Prize (which went to SOAK) and the Oh Yeah Legend Award (awarded to the Divine Comedy) and the NI Music Prize this past Saturday night. Here's the Across The Line piece about A Little Solidarity gigs in 2008:
Upcoming gigs: John Grant, Steffi & Virginia, Wolf Alice, City & Colour.
---
Also very much worth a look: QUBSU for dance and club nights (Twitch/Shine, Le Galaxie, Martyn, Surgeon), Empire Music Hall (Ash, Delorentos, Declan O'Rourke), Voodoo (Matthew E White, Lanterns On The Lake), SSE Arena (The Prodigy, Imagine Dragons), Waterfront Hall (Paul Weller / Kodaline / Gary Lightbody solo), The MAC (Villagers), Aether & Echo.
---
Coffee and some grub

The best cup of coffee in Belfast for me – all your 3FE coffee, filters and flat white and aeropresses and the like. Right around the corner from Black Box, The Mac, Sick Records and Oh Yeah Centre. Great spot for brunch and decent sandwiches too.
---
Record Shopping
 Only open since April, this new spot is attempting to be at the forefront of the return of vinyl with a varied second hand collection of vinyl taking in most genres. You'll need a couple of hours here to trawl through the vast collection but the place has decent preview decks and seats for weary shoppers. The staff are nice too. Most impressively, there's a studio for their online radio station which broadcasts daily.
---
A narrow and bright space with all brand new vinyl selection of music with indie and electronic dominating the catalogue. It has an interesting looking soundtrack section, new releases and a friendly staff. I picked up albums from Broadcast, Kiasmos and Fatima Al Qadiri here.
---
Up a flight of stairs and below a tattoo parlour, this is another place where you may need a spare hour to really delve into the collection. A mix of second hand and new, there is a big collection of 7″s from classics to soul, funk, disco, punk and indie. Dragon has large 12″ hip-hop, metal and rock sections.
---