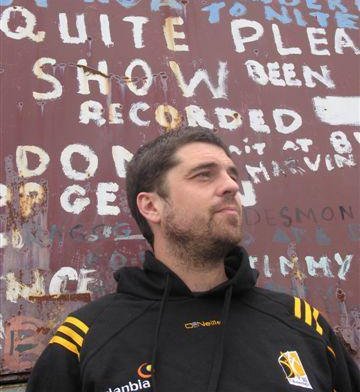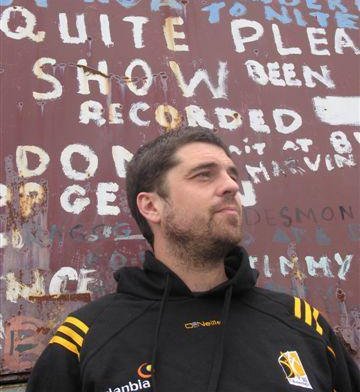 Well its election time in Ireland so I felt it was ripe time that the readers of Nialler9 were introduced to Captain Moonlight. Captain Moonlight (real name, Kevin Spratt) comes 'Straight Outta Kilkenny' who is "obsessive about politics and philosophy, literature and music, downing crates of ale and (perhaps, most importantly) Hurling!". This fused with his diverse influences ranging from Planxty to Public Enemy to Stiff Little Fingers blends intelligent, honest lyrics and fantastic rhyming with sharp beats, in doing so he produces something really special.
He came to national attention when on February 23rd of this year the Daily Star screamed "Hip hop star slams Bertie and his Dail buddies as 'dirty c**ts". He refused to cash in on this publicity and began building a following and promoting Agroculture Pt. 1, a 15-track collection. While I feel that all the Captain Moonlight tracks are well worth checking out I am going to stick with the election theme. The songs 'Dirty Cunts' and 'Party People' are hard hitting and honest tracks that deal directly with ruling parties of Ireland and there various 'extracurricular activities' (that's putting it mildly), which most of the mainstream media in Ireland let alone other musicians shy away from.
Both tracks are excellent and while many people may find themselves concentrating on the chorus of 'Dirty Cunts', I implore you, listen to the rest of the song carefully its brilliant! This is also the most honest opinion that you will hear now that the election and the politician's bullshit machines are in full speed. For all who dread politicians canvassing, you now have your own stay-away-politician-kit. When you see any of the Fianna Fail, PD or Fine Gael rabble coming up to your door give em a blast of 'Dirty Cunts' and see if they put some spin on that. Well there isn't much else to say except to thank Nialler9 once again for allowing me to post this and enjoy the tunes!
MP3s
Captain Moonlight – Dirty Cunts
[audio:https://nialler9.com/mp3/Captain_Moonlight_-_Dirty_Cunts.mp3]
Captain Moonlight – Party People
[audio:https://nialler9.com/mp3/Captain_Moonlight_-_Party_People.mp3]
Posted by Barry