If you're familiar with the London-based Afro-Irish collective Blackfish Collective and indie band The Notas, you might know this new artist.
DEMIGOSH, real name Ade, is a new London-based Dublin-born singer and active member of both aforementioned groups. His music draws on both his Nigerian Yoruba roots and Irish upbringing in an afro-futurist pop sound, complimented by immersive electronic troupes and dark undertones.
His debut single 'Technicolour Flowers' was composed in a rather unorthodox fashion through a "sound crafting session" streamed live on Instagram. The first draft of the song was (impressively) written, produced and released on Soundcloud twenty-four hours later.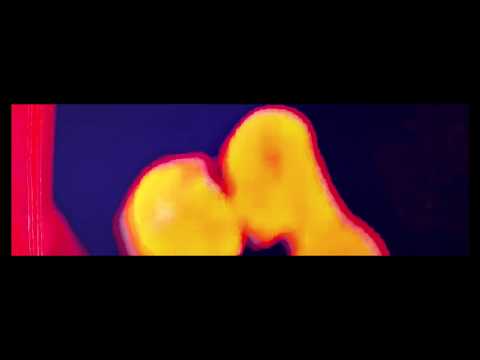 Thematically, the track addresses and juxtaposes an inherited tradition of Nigerian polyamory with western masculinity. DEMIGOSH represents Ade's higher consciousness as he articulates his struggle to quench any proprietorial feelings as his partner acts on her polyamorous relationship. This is mirrored in the swelling analogue synths as they threaten to overcome trapped high-hats and layers of textured backing vocals.
Inspiration for the music video came when Ade attended Maximilian Wasinski's Masters degree show at Slade School of Fine Art; his work contains infrared images and shifting fields of colour that explores the warmth left by parting lovers, a fitting visual concept for the track.