Slane Irish Whiskey is a trailblazing Irish Spirit that has music in its heritage. Like Nialler9, Slane Irish Whiskey is all about new adventures and making a bold choice. Next time you're looking for a spirit that comes recommended from someone who knows their music, try Slane Irish Whiskey.
Please enjoy Slane Irish Whiskey responsibly/visit drinkaware.ie.
© 2022 Slane Irish Whiskey

---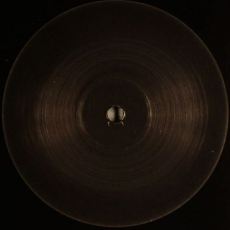 I'm sure all you savvy people are aware by now that Burial and Four Tet have a split 12″ out. It's more of a collaborative release as far as we can tell with both producers smudging each others tracks with their own indelible marks. Whatever way you look at it, this is a incredible near- 20 minutes of music from two of music's best leftfield producers.
'Moth' seems to be Burial's track infused with a house-groove and his trademark pitch-shifted vocals while 'Wolf Cub' is surely a Four Tet production with its spidery instrumentation but seems equally influenced by his peer producer, particularly in beat structure.
Burial – Moth

Four Tet – Wolf Cub

Buy the 12″ from Chemical Records.