---
1.
Nialler9's albums of the year on vinyl

Tower Records have two stores in Dublin on Dawson Street and O'Connell Street and remian independent and strong with a varied and deep vinyl selection in particular. They've even got two pages on their website featuring my favourite albums of the year.
---
2.
Meet Me in the Bathroom by Lizzy Goodman

The music book of the year. An oral history by Lizzy Goodman following the careers of bands such as The Strokes, LCD Soundsystem, Interpol, The Yeah Yeah Yeahs and more from the early days in New York City. Engaging, insightful and perfect for a Christmas period read. The book is currently being turned into a docuseries.
---
Nialler9's Irish album of the year deserves a special mention here as it comes in a beautiful gatefold sleeve designed by Irish artist Dave Darcy. It comes with a 12″ and a 7″ and the album is highly recommended. Obviously Available for purchase direct from Ships' Bandcamp.
---
4.
A print from Hens Teeth
Hens Teeth have a wide range of music-related high-end prints on their site featuring D'Angelo, Dilla, MF Doom, William Onyeabor and more. Some are from last year's Fantasy 12 exhibition. They also do vouchers.
---
5.
Something from Music Maker
Music Maker have a wide range of music starter packs, music accessories, instruments and much more in store.
---
6.
A new All City Records release

All City Records released some great records this year from Colm K, Onra, New Jackson and John Daly as West 2 West. Available from New Jackson's Bandcamp. Better yet, drop into the shop in Temple Bar. If you're outside of Dublin, I'm sure your nearest record shop would appreciate the business too.
---
7.
A decent record player
The R.A.G.E. on Fade Street, Dublin 2 offer a wider range of record players which include this nice bundled package with speakers, player and a gift card.
---
Beofre Frank shares unseen images of Amy Winehouse by Irish photographer Charles Moriarty.
---
Just get them. Even basic ones from any music shop. The best thing is to invest in moulded ones like the ER range, or go to Frank Cass near the KCR in Dublin for a hearing test and moulded plugs.
---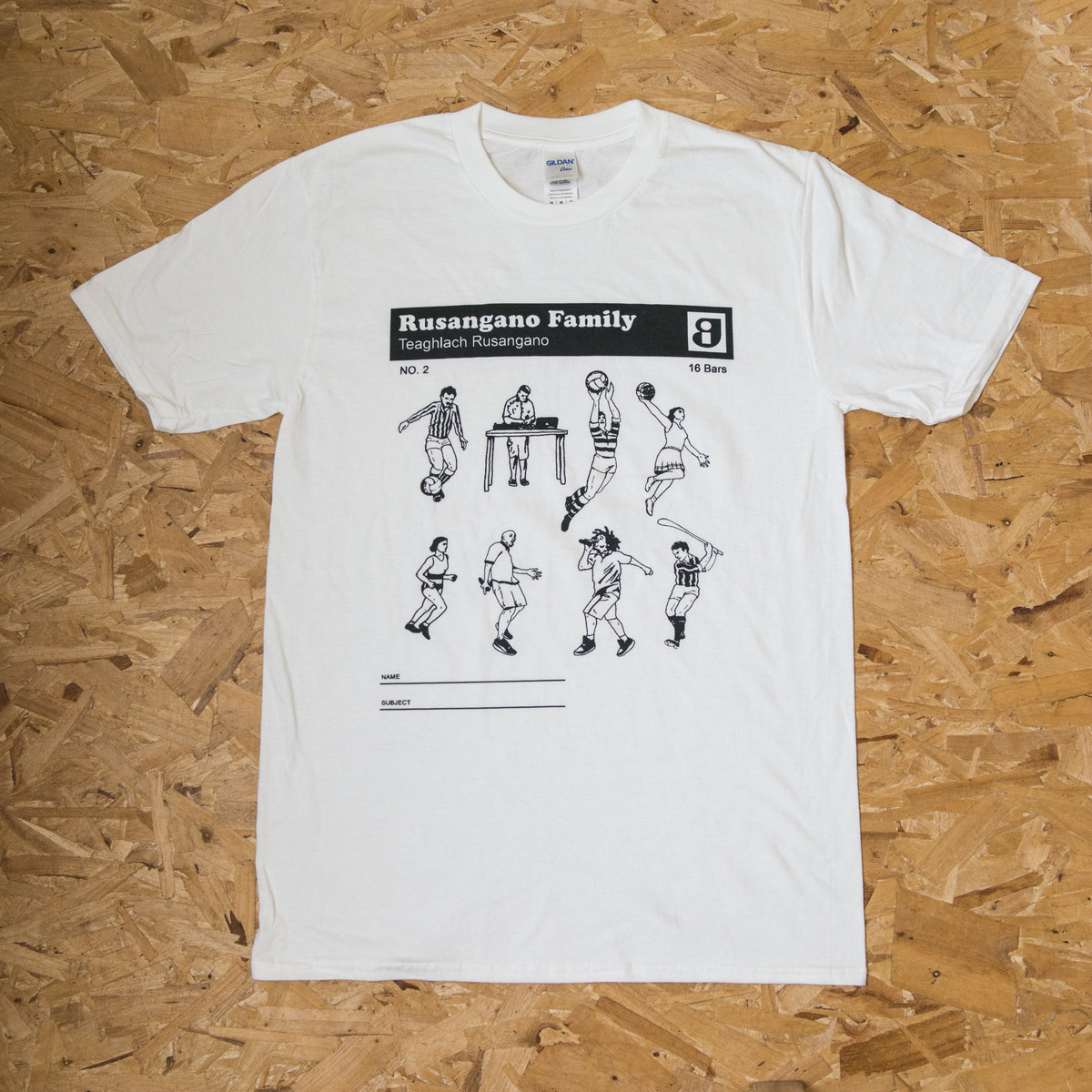 Support three of the best in the biz by sporting Ireland's finest rap crew.
---
It is the season for giving, so support Pieta House by buying a copy of this Christmas charity album.
A Co-Present Christmas is a compilation of Christmas songs put together by Dwayne Woods who hosts the Irish music radio show The Co-Present on Dublin Digital Radio.
The 15-track compilation will donate all proceeds to Pieta House, and features songs from Villagers (White Christmas), Maria Doyle Kennedy (Have Yourself A Merry Christmas), Ailbhe Reddy (Stay Another Day), Jack O'Rourke & Graham White (The Power Of Love), Columbia Mills (Blue Christmas), Marlene Enright (Auld Lang Synge) and I Have A Tribe doing his own Christmas song.
The compilation is available on Bandcamp for purchase and CDs will be available from December 8th at Tower Dublin (Dublin), Classified Records (Dundalk), Steamboat Records (Limerick), Plugd (Cork), OMG at Zhivago (Galway) and Record Room (Sligo).

---

The Dublin label that brought you Kojaque, Henry Earnest and more in 2017 have caps and tees for sale.
---
13.
A ticket to a gig or festival
Gigs are announced so far in advance now and summer festivals in particular are on sale in time for the Christmas rush. So have a gawk here. Beatyard are doing a 2 for 1 offer at the momen and Another Love Story is one of the best small festivals around and due to sell out soon.
---
Related