Slane Irish Whiskey is a trailblazing Irish Spirit that has music in its heritage. Like Nialler9, Slane Irish Whiskey is all about new adventures and making a bold choice. Next time you're looking for a spirit that comes recommended from someone who knows their music, try Slane Irish Whiskey.
Please enjoy Slane Irish Whiskey responsibly/visit drinkaware.ie.
© 2022 Slane Irish Whiskey

---
2017 Best of | Best songs | Best albums | Irish albums | Irish songs | Club tracks | Guest selections
---
10.
The Cyclist – Sapa Inca Delirium
Music to get lost in. Derry producer Andy Morrison's fourth album as The Cyclist on Hypercolour is brimming with warm toned electronic music inspired by Boards Of Canada's Geogaddi and the techno-leaning tracks in Throbbing Gristle's catalogue. That was a stated goal here and the South American-inspired title, artwork and song titles 'Peruvian Gold', 'A Blind Girl Drinks Ayawaska' add to the album's mystic exotic psychedelic flavour. Vocals come from Tanaya Harper and Joni. A nice track-by-track for The Ransom note adds extra background to the album.
---
9.
The Kildare duo Michael Hopkins & Andrew Lloyd aka Planet Parade released a long-overdue but under-featured debut album this year.
Mercury is packed with shimmering artful synth-pop imbued with ambience and tropical sunny grooves.
---
8.
A surprise release, True Care is an album five months in construction that feels unburdened by the need to make a large impact or statement, by virtue of being tied into the singles/albums cycle, and it's all the better for it.
True Care is McMorrow at his most direct. Lyrically, as annotated in advance of release via the album's Genius page, McMorrow is at his most vulnerable, referencing nights spent listening to The National, drinking by himself spilling wine on someone else's carpet and sharing his nightmares involving airplanes. Vocally, McMorrow adds a conversationalist tone on some songs, as well as his established falsetto while musically, his compositions are increasingly hard to easily categorise but are in the realms of electronic soul with sharp and soft-edged synth notes, rousing self-sung harmonic choruses and spatial arrangements. McMorrow's journey from folk-style musician to 21st century balladeer has entered a new phase.
---
---
7.
Arriving four years after their debut, Come On Live Long's In The Still reaffirms the talent of a band who deserver more public awareness.
The album, recorded mostly, while the band were living apart is a cohesive whole. When they came together, so did the album. So there's trip-hop indie ('For The Birds'), heart-beat atmospherics ('In The Still'), a glacial trip ('Peak), minimal folk ('My Love Leaves') and Radiohead-esque guitar work ('Slipstream'). In The Still is sonics for the soul. To quote the band themselves on 'For The Birds', "stay together, fall apart, move as one?" They chose the latter.
---
6.
The band formerly known as Lynched released their first album (second in total) on Rough Trade Records this year. The phrase they coined about themselves still feels like the truest to apply to the band – folk miscreants. There are traditional tunes here but original ones too like the 8-minute 'Deanta in Eireann' that could be about nearly any time in Irish history but are applicable to the now – migration, a government who doesn't care about the little people and using your Irish charm abroad but it turns the song's gaze back on the homeland – if the Dáil are the pimps, then we are the whores" and in the end, you'll want to stand up and declare the song our new antagonistic national anthem.
---
5.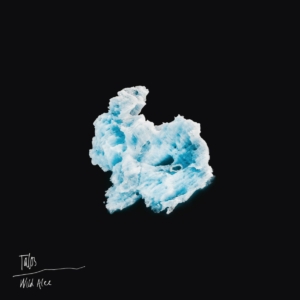 Since appearing with 'Tethered Bones', an emotional electronic ballad three years ago, Cork man Eoin French aka Talos has been refining and developing that style with every release. Now, on his debut album, produced by Ross Dowling, French makes the case that patience is a virtue for building slow-moving anthem-leaning songs flourished largely with guitar, synths and drums. Tethered Bones is the centrepiece of the debut album but its surrounded by equally beautifully-scaped sounds. Bringing it all together is the supple falsetto of the man himself, a brittle, powerful voice that can move between engulfing glacial shades and warm tones. Track-by-track.
---
4.
Absolutely Wino compilation
The Wah Wah Wino collective which includes Dublin lads Morgan Buckley, Olmo Devin, Dark Delight, Davy Kehoe say they are the "Sound of the Rathmines industrial estate" or "weirdo wagon dance music," as is says on Rush Hour. This compilation of tracks from the label's various artists reminds me of early AFX and Rephlex Records and Death in Vegas' first album Dead Elvis. The vinyl only release is ripe for discovery (though some tracks are on Youtube). It's got wild and weird tribal kraut (with Davy Kehoe once again), oddball distorted harmonica house, lo-fi dub, fuzzy electro acid and radio skits.
---
3.
The other side to David Kitt finally emerges in full-length form. After some electronic releases on European labels Hivern and Permanent Vacation, he brings it all back home. Not only does From Night To Night come out on Dublin's All City label but the 11 songs featured here were created very much at home in Dublin. Specifically, Kitt's bedroom, overlooking Dublin Bay in the small hours of the morning.
These analogue night-time constructions have a graceful intimacy to them. The title track could have started on an acoustic and reworked as a rolling synth house number; 'Put The Love In It' is loose electronic pop happy to bop along, 'Found The One' and 'Sp2' represent the dance-workout side while 'Anya's Piano' and the DJ Shadow-referencing 'After Midnight In A Perfect World' are both muted headphone electronic that could work at a loud volume.
---
2.
The Belfast house music duo followed up which a series of dancefloor-wrecking bangers, with a debut album that stretches the template in an expansive way creating 12 original tracks that pare back the bombast in favour of quietly-epic tightly-arranged dance music in the vein of 90s dance music updated for the 21st century.
The highlights come thick and fast: the shimmering euphoria of 'Glue', the Phil Collins-sounding 'Ayaya' ('Another Day in Paradise'-esque), the melodious 'Vale', the arpeggio of 'Drift' and the closing Orbital-esque 'Aura'. The sound of a future classic.
---
1.
Sorca McGrath and Simon Cullen have been making music together for five years and they've now hit the milestone of a debut album release. And my, is it worth the wait. Precession is one of the most beautiful and dynamic sounding records you'll hear this year. Its production is detailed with lots of little sonic treats that easy to pick up on but hard to create.
Characterised by synthesiser-driven electronic pop, the nine songs (10 on the vinyl version that comes in gatefold version by One Strong Arm and is a perfect Christmas present) here have groove, funk and space, which draws from the past and sounds very much of the now. Whether its the gleaming disco-funk of 'All Will Be', the psychedelic space-rock of 'I Can Never' which is reminiscent of Tame Impala, the deep peaks of 'Around This World' or the electro delay of 'None Of It Real', McGrath and Cullen deliver commanding vocal performances too that bury these triumphant tunes deeper. Precession is easily one of my records of the year but undoubtedly my favourite Irish album of 2017.
---
---
2017 Best of | Best songs | Best albums | Irish albums | Irish songs | Club tracks | Guest selections
---